If you're lucky, you might be able to play both the keyboard and the guitar with skill. But for many keyboard players - including myself - the guitar can seem like an alien land, with its completely different playing style. Yes, I could spend months or years diligently learning the guitar, but if I've not done so yet, I'm not likely to start now.
Of course guitar loops have been around for years but they're not all that flexible, and the less said about keyboard workstation guitars, the better. But now there are some amazingly powerful and authentic virtual guitar instruments to be had, which use complex combinations of samples, synthesis and effects to put realistic, playable guitars at the fingertips of keyboard players. Here are some you should consider - it's cheaper than hiring a guitarist!
1. Native Instruments Session Guitarist: Electric Vintage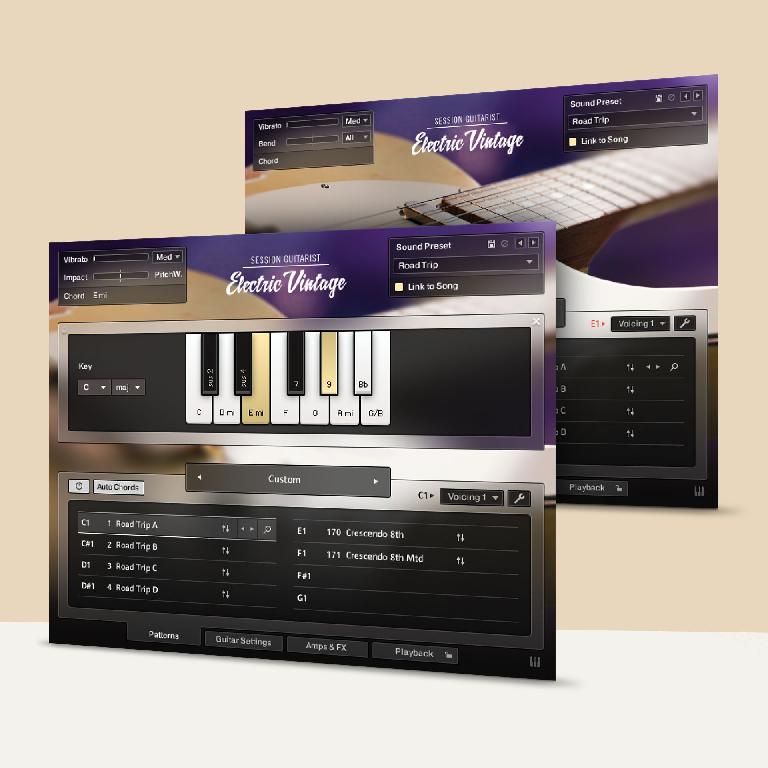 With an enormous library of picks, riffs, arpeggios and more spread over 231 patterns, NI's latest virtual guitar is sampled from a classic, rare early U.S model electric. This is combined with the ability to mix and blend pickups, add and mix virtual mics and use a large selection of built-in stomp boxes, amps and cabs. Integrated with the Komplete Kontrol keyboards and their .nks format, you are able to precisely control and perform all manner of naturalistic guitar nuances that are impossible using regular MIDI playback.
2. Spitfire Audio Ambient Guitars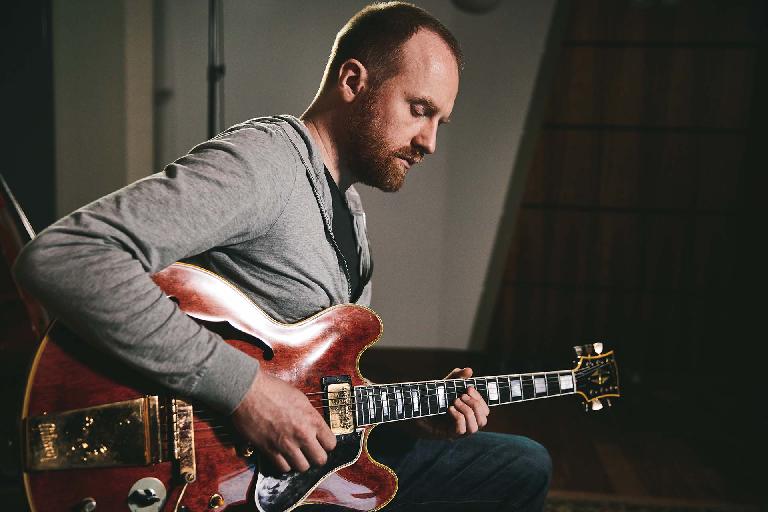 Designed for use in scores, sound design for games, movies and more, this 50GB collection is sampled from renowned player Leo Abrahams and runs in the Kontakt Player, with all its associated trigger and articulation controls for more creative performance. Played on Trussart, Gibson and Danelectro guitars, you get 400 presets covering a wide range of textures, tones and effects.
3. UJAM Virtual Guitarist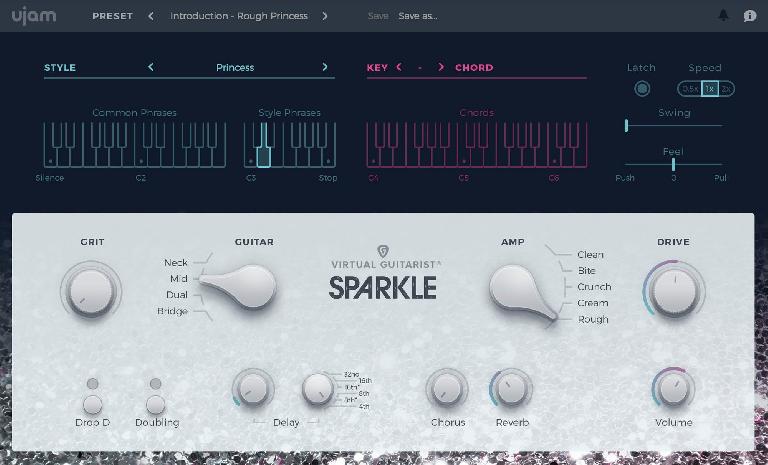 This virtual instrument from UJAM comes in a series covering various types of guitar, each with its own unique tonal personality and a variety of amps, effects, playing styles, chords, riffs, picks and more. Each one has its own unique design with simple controls for pickup placement, effects, drive, tuning and more, as well as an area for triggering phrases, styles and chords. It's a refreshingly straightforward approach for keys players to generate great-sounding guitar parts.
4. Native Instruments Session Guitarist - Strummed Acoustic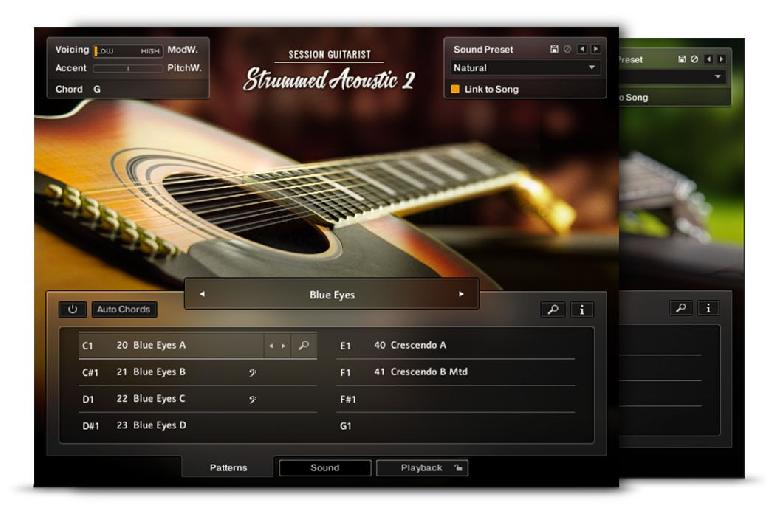 A second appearance for NI, but then they do make a wider range of virtual instruments than pretty much any other developer. This one samples the classic Martin D-35 acoustic from the 1970s and has 102 patterns, seamless chord changing with the one-finger "auto chord" mode and all the amazing sound design and pattern playback options you'd expect.
5. MusicLab Realeight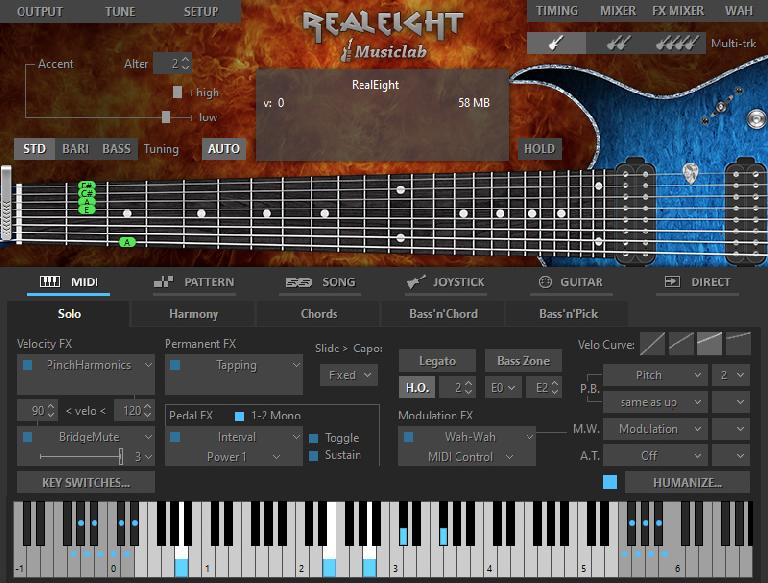 Taking a slightly more scientific approach to interface design than some others, Realeight has advanced features like a 5-octave note range over 24 frets, over 30 articulations and effects, a Humanize function, a unique floating fret performance option, and a powerful pattern manager as well as a song mode and the ability to use alternative and unusual MIDI controllers to play it.