当我收到审查样本逻辑夸耀的副本,我没想到它是如此巨大!拥有超过800个预置包裹在一个20 GB的下载,夸耀真的给你一些您的降压爆炸。这不是你的平均铜库,其巨大的!!内置与我们联系或与我们联系播放器样品逻辑(与系统蓝),它给你一个真正灵活的黄铜库一拧感谢与我们联系到一些漂亮的脚本和大量的想象力。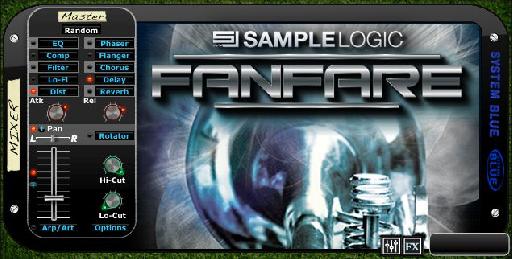 安装
夸耀带有其自身的下载软件进入安装。伊夫说了约2-3 Mbps的平均下载速度是相当快的。当然,这与您的连接速度可能会有所不同。你会需要您的序列激活下载。一旦您这样做,这只是选择的拉链的目标驱动器和安装程序,将做休息。确保你备份下载到一个驱动器后。
传统的声音
夸耀是采集样本录音的DCI世界冠军蓝魔行进铜管乐队。天行者音效评分阶段和拉尔夫威尔逊体育场(是的,在体育场内的多数民众赞成!)领域捕获库的目的,捕捉到的85件铜管乐队的全可能,它是相当不错的嘛!!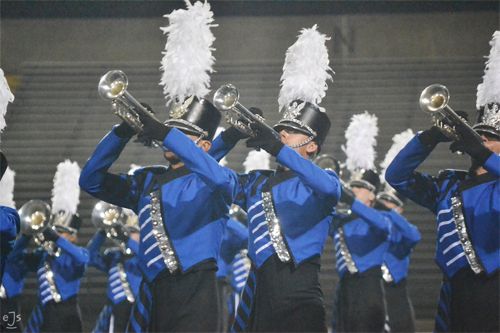 蓝魔铜管乐队(信用:埃里克斯金纳)
如果你期待传统的流行/爵士黄铜,那么你可能会失望。但是,如果你正在寻找巨大的强大得分黄铜的声音,然后youll爱!
传统的样本分为三个部分。
Individual: Solo performances played on Euphonium, Mellophone, Trombone, Trumpet and Tuba. All the articulations you might expect are present like Sustain, Staccato, Falls, Sforzando, Gliss, Shakes etc.
Sectional: A large array of articulations played by larger sections of Euphonium, Mellophone, Trumpet and Tuba.
Stadium: The full 85-piece band! This is where Fanfare really shines. Instead of regular articulations you're given real performances of Chords and Effects. From bizarre clusters and atonal FX to beautiful voicings that are really fun to play with. Some truly standout stuff here!
虽然个人和分段补丁为3通道调音台的氛围,体育场部分带有一个5声道的混音。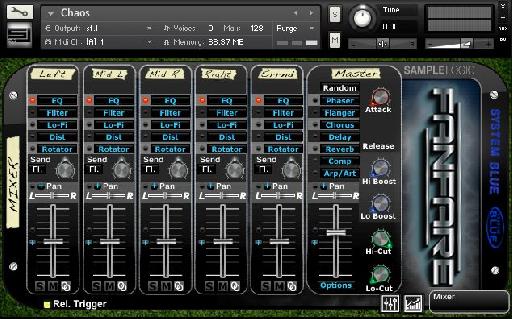 变体声音
这是库变得非常有趣和采样逻辑的程序员真正显示他们是伟大的。变体预设已错位雕刻与我们联系的采样引擎和内置效果,给你一个全库的其他采取传统的声音设置。
变体的修补程序分为三类:大气,影响和旋律乐器。这真正可用的合成补丁的集合,是太大了,甚至开始来形容。不用说,这将保持相当长的时间来你忙!
复合音色
以及所有这一切,你也可以得到一个与我们联系多仪器大集合。这些叠补丁都来自相同的MIDI通道播放。这些有四类:施工床,仪器堆栈,一个音符的荣耀和传统。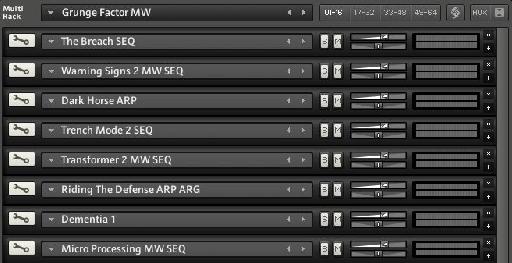 一个音符荣耀复合音色的亮点,真正做到只需要一个音符,使自己的观点!
[音频ID ="11464"]
的影响
每个补丁包括各种各样的影响与我们联系发动机提供。传统的补丁,同时发送和插入效果,而变体的修补程序依赖于插入效果。
您可以自动对所有使用外汇音序建,以创建动画补丁的影响各外汇参数。非常酷!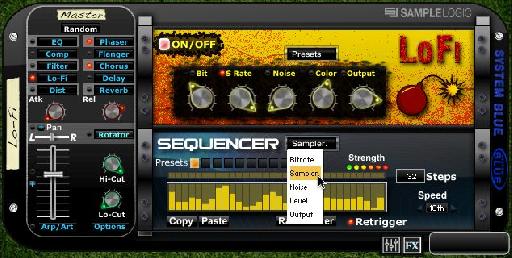 您还可以使用的琶音任何影响,并在有节奏的方式来创建门控外汇序列。这增加了进一步维度Fanfares创意工具箱。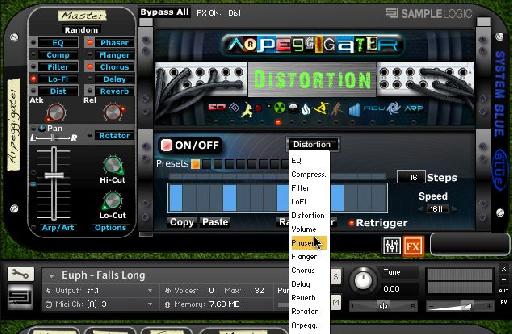 所有的补丁,还设有一个琶音/发音器官。后者可以让你创建一个基于偏移速度值的节奏序列。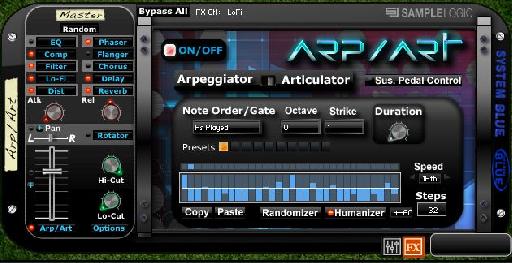 这些效果和巧妙的脚本的创造性应用,是令人难以置信的!
结论
我不能得到这个库是多么有趣!繁体补丁,可以发现在任何媒体上得分一个家,你可以很容易地发现自己忘了铜管乐队性质的库。
对于那些赞成一个更现代的方法库和灵活的和有趣的效果的变体的一半将保持您的创意源源不断。
在整个夸耀真的吹我走。该dosen't的图书馆之一,似乎已经结束。强烈推荐!