Quando ho ricevuto una copia della Fanfara del campione Logiche per la revisione non mi aspettavo che fosse così grande! Con oltre 800 preset avvolto in un GB 20 download, Fanfare dà veramente qualche bang per il dollaro. Questa non è la vostra libreria di media in ottone, la sua immensa! Costruito sia per Kontakt o Kontakt Logic Sample Player (in collaborazione con Blue System), ti dà una libreria davvero flessibile in ottone con un tocco grazie ad alcuni nifty Kontakt scripting e un sacco di immaginazione.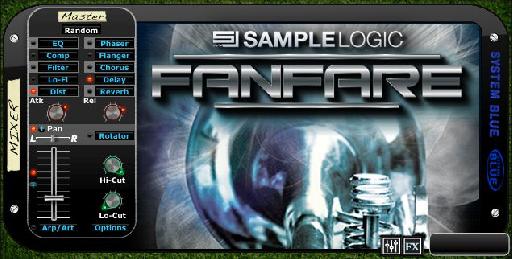 Installazione
Fanfara viene fornito con il software scaricato proprio integrato nel programma di installazione. Ive ha ottenuto dire che è stato piuttosto veloce con una velocità di download media di circa 2-3 Mbps. Naturalmente questo può variare con la velocità di connessione. Youll bisogno del vostro seriale per attivare il download. Una volta youve fatto questo solo scegliere una unità di destinazione per le cerniere e il programma di installazione farà il resto. Assicurati di eseguire il backup dei download un'unità dopo.
Suoni tradizionali
Fanfare è una raccolta di registrazioni campione del mondo Campione del gruppo DCI Blu ottone marcia Devils. Catturato a entrambi Lo stage Scoring a Skywalker Sound e sul campo da Ralph Wilson Stadium (sì, thats in uno stadio!) La biblioteca si propone di catturare tutta la potenza di un 85-pezzo banda, e lo fa dannatamente bene!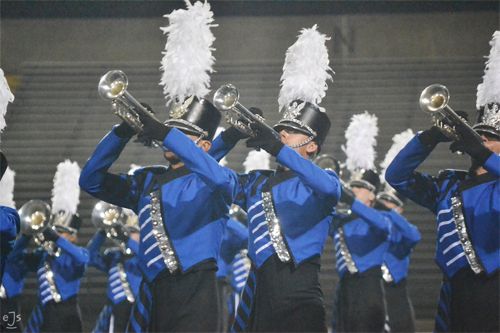 Blue Devils Brass Band (di credito: Erik Skinner)
Se vi aspettate tradizionale pop / jazz ottone allora potreste essere delusi. Se, invece, siete alla ricerca di grandi ottone punteggio potenti suoni poi youll love it!
I campioni tradizionali sono divisi in tre sezioni.
Individual: Solo performances played on Euphonium, Mellophone, Trombone, Trumpet and Tuba. All the articulations you might expect are present like Sustain, Staccato, Falls, Sforzando, Gliss, Shakes etc.
Sectional: A large array of articulations played by larger sections of Euphonium, Mellophone, Trumpet and Tuba.
Stadium: The full 85-piece band! This is where Fanfare really shines. Instead of regular articulations you're given real performances of Chords and Effects. From bizarre clusters and atonal FX to beautiful voicings that are really fun to play with. Some truly standout stuff here!
Mentre le patch individuali e sezionali sono dotati di un 3-canale del mixer per la sezione ambiente stadio è dotato di un 5-canale del mixer.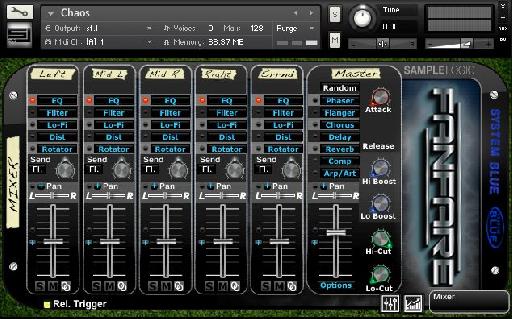 Suoni morphed
Qui è dove la biblioteca diventa molto interessante e dove i programmatori a Logic campione davvero mostrare quello che sono grande. I preset Morphed sono il set di suoni tradizionali che sono stati straziati e scolpiti con motore Kontakt di campionamento e il built-in effetti per darvi un prendere tutto un altro sulla libreria.
Le patch Morphed rientrano in tre categorie: Atmosfere, impatti e strumenti melodici. Questa collezione di patch synth realmente utilizzabile è troppo grande per iniziare anche da descrivere. Inutile dire che vi terrà impegnati per molto tempo a venire!
Multis
Oltre a tutto questo si ottiene anche una vasta collezione di strumenti Kontakt Multi. Questi sono impilate tutte le patch giocato da lo stesso canale MIDI. Questi sono disponibili in quattro categorie: Letti costruzione, Stacks strumento, One Note Gloria e tradizionale.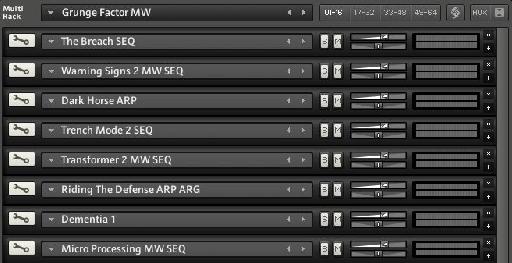 The One multis Gloria sono noti sono il fiore all'occhiello e davvero solo bisogno di una nota di esprimere il loro punto!
[Audio id = "11464"]
Gli Effetti
Ogni patch include una grande varietà di effetti per gentile concessione del motore Kontakt. Patch tradizionale hanno sia inviare e inserire effetti, mentre le patch Morphed contare su inserto a base di effetti.
È possibile automatizzare vari parametri FX su tutti gli effetti con il costruito nel Sequencer FX per creare patch animati. Very cool!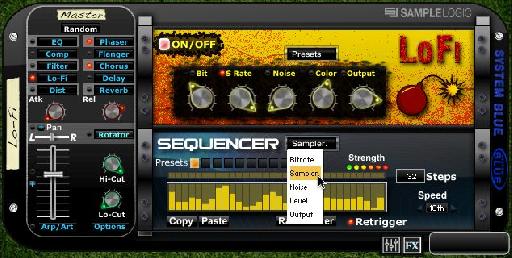 È inoltre possibile utilizzare l'arpeggiatore per creare sequenze gated FX girando ogni effetto e spegnendo in modo ritmico. Questo aggiunge una dimensione ulteriore di strumenti Fanfare creativo.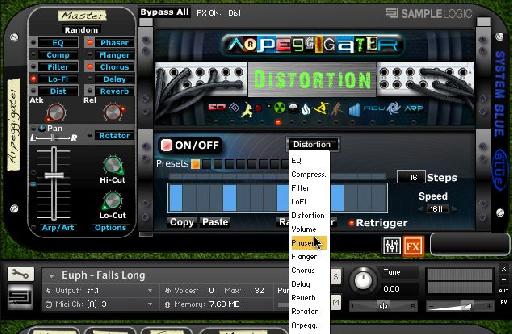 Tutte le patch inoltre dotati di un Arpeggiatore / articolatore. Quest'ultimo permette di creare sequenze ritmiche sulla base di valori di velocity offset.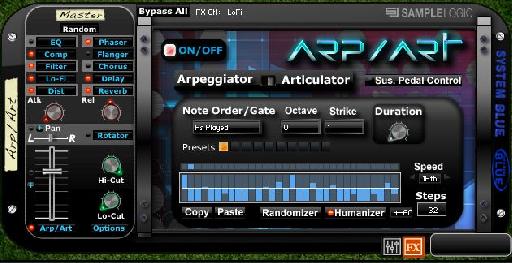 Le applicazioni creative di questi effetti e script intelligente sono da capogiro!
Conclusione
Non riesco a superare quanto divertente questa libreria è! Le patch tradizionale potrebbe trovare una casa in qualsiasi partitura dei media e si può facilmente trovare se stessi dimenticando la natura Brass Band della biblioteca.
Per coloro che preferiscono un approccio più moderno la metà Morphed della biblioteca e gli effetti flessibile e divertente manterrà la vostra creatività.
Sul Fanfare tutto mi ha veramente spazzato via. E 'uno di quei biblioteche che doesnt sembrano avere un fine. Altamente consigliato!