The Arturia BeatStep is an impressive product for a lot of reasons, one of which being the amount of buzz that surrounded it during the most recent NAMM show. In a market swarming with compact MIDI controllers the BeatStep has managed to remain a talking point. Let's check out if all this fuss is justified…
First Impressions And Build quality
At first glance the BeatStep doesn't look hugely different from a lot of other compact MIDI controllers. A closer look reveals some very nice rubberized knobs, LED backlit touch sensitive pads and a solid build quality.
That said, don't go expecting top of the line build here. You have to remember the modest price point, but with this is in mind the BeatStep is very well put together. Its upper case is moulded from a single piece of textured plastic, there is a metal lower section with oversized rubber feet and the whole thing genuinely feels as though it's going to last.

The BeatStep is built solidly and has an intuitive layout.
One thing I really like here is the fact that all of the ports are mounted on the side of the unit. This means that you butt the case up to keyboards and other controllers on your desktop. Small touches like this make the unit that much more usable in a working environment.

Operation And Features

If the BeatStep was just a controller, then it probably wouldn't have created such a splash at launch. The real money shot here is the integrated step sequencer. From the marketing I'm not wholly convinced this was supposed to be the case, but it appears to have captured people's imaginations.
First up, if you plan to use the BeatStep purely as a MIDI controller, you can grab the 'MIDI Control Center' software from Arturia's website. This will allow you to map any of the pads and knobs to MIDI notes and controllers of your choice. These setups can then be recalled and restored.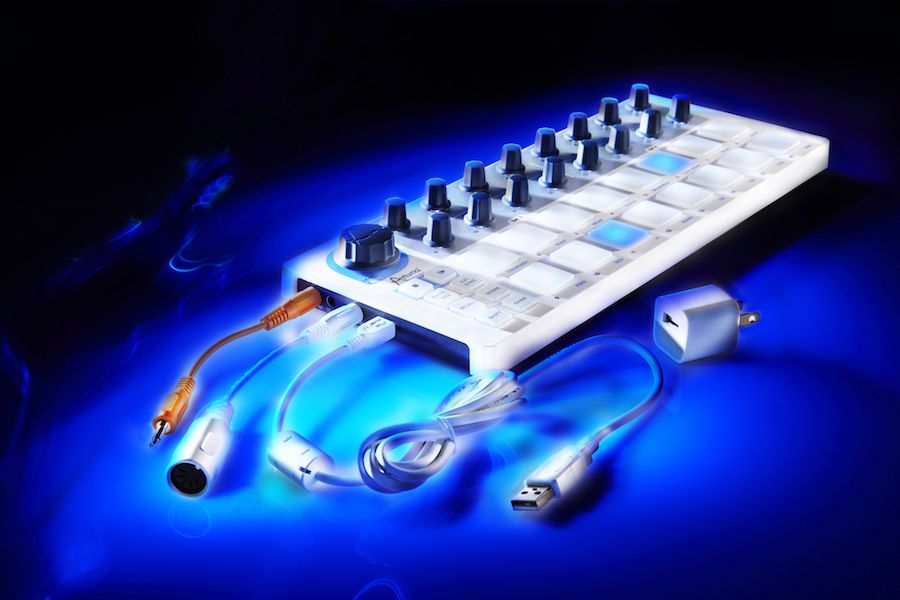 The BeatStep features CV, MIDI and USB connections.
Switching to Sequencer mode will transform the 16 pads into a step sequencer. The sequencer can be run in internal or external mode and is extremely easy to program using the pads to activate notes and knobs to manipulate the pitch of each step.
To see the sequencer in action you can check out the included video. This should give you some sort of idea how much fun this thing is to use. The video also reveals the extra functionality on offer such as step resolution, pattern transpose and scale programming.
All this functionality can be achieved over a single USB, via traditional MIDI or even CV/Gate. The two latter protocols require the use of included breakout cables. This means you can control just about any MIDI or CV synth (or drum machine) out there. All this can be done while connected to a computer or in standalone mode. The unit can be powered via a USB power supply when not using a computer as a power source.

Watch the video overview here:
Thoughts And Conclusion
If you are in the market for a compact MIDI controller, you could do much worse than the BeatStep. This thing is well built, well designed, compact and just plain enjoyable to use. Add to this the step sequencer and the fact it retails for under $100 and it seems we have ourselves a bit of a winner.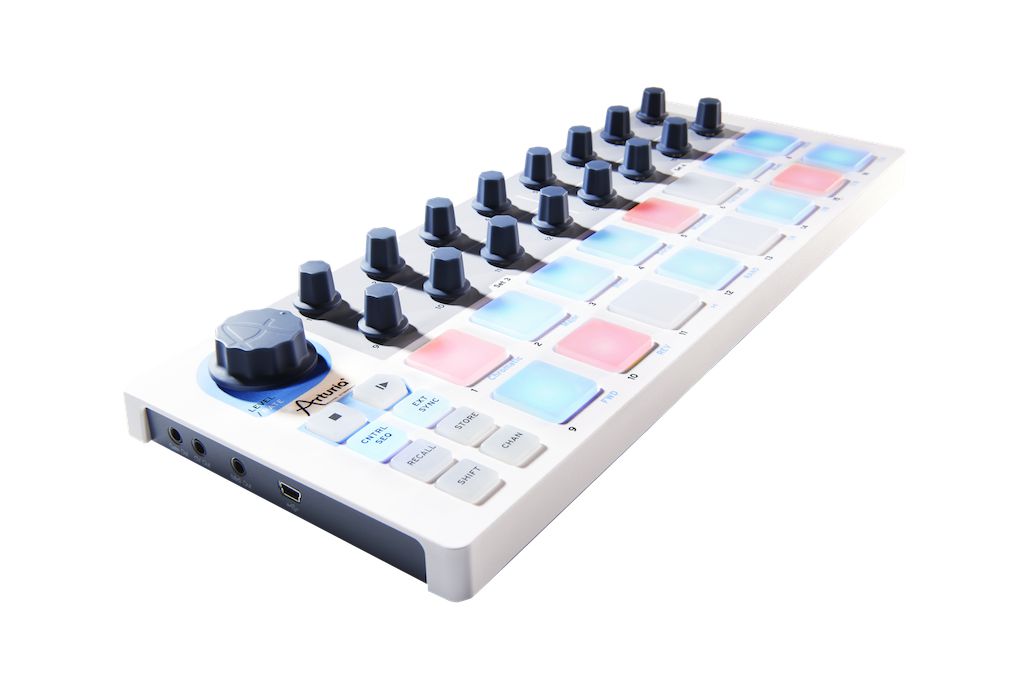 A solid package with forward-thinking features at a great price.
When I first saw the BeatStep surface I wasn't sure if the hype surrounding it was justified, but after spending a week with it in my studio I can honestly say this little unit has its own personality. Arturia deserve accolades for creating something that stands out from the crowd.