Ask: Tell us about your background with music.

I grew up listening to literally everything from Michael Jackson, Earth, Wind & Fire, The Beatles and Depeche Mode.

In my teens I was getting more into rap (EPMD, Public Enemy, N.W.A., Eric B & Rakim and so on) and started developing interest to harder metal (starting with Sepultura, Motörhead and later going to death metal). Around 1991 I fell in love with techno house and focused on it, started going out (I was about 16 back then) and dedicated myself mostly to electronic dance music.
Ask: What influences propelled you into electronic music?

It started with belgian/dutch techno like T99 "Anasthasia", which blew me away. Within a few weeks I became a techno addict and sponge for anything related to techno. I learned and loved US/Chicago/Detroit, started buying records from Plus 8 or Underground Resistance. I always had the tendency to like eerie, futuristic and abstract techno, which hasn't changed until today ;)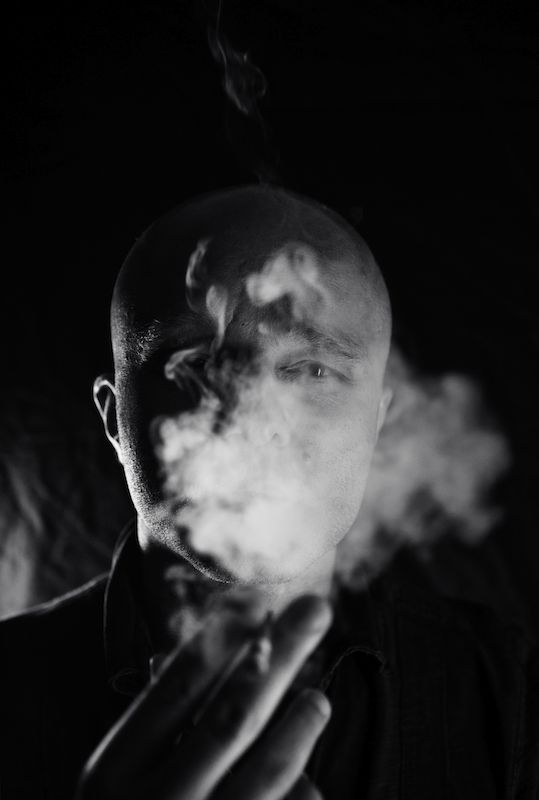 Ask: What gear did you cut your teeth on making electronic music?

It all started in 1990, when a friend showed my "Oktalyzer" on the Commodore AMIGA, which was unbelievable, since I could even sample sounds. After my first experiences with that I moved on to Atari ST with Cubase and my first sampler, an E-Mu EMAX II. In the following years I started buying a mixer, Roland Juno-1, Yamaha DX-9, Juno-106 and upgraded to an Akai S3000XL from the E-Mu, bought effect units like Yamaha REX-50, Sony HR-MP5 and so on…

Ask: What about software. Is Ableton Live your primary DAW? And please also include plug-ins you reach for most.

I've been a longtime Cubase and Logic user until someone showed me Ableton Live in 2005. Until then I had never even used a plug-in (all hardware) and was impressed by possibilities and much improved sound made in the box. Since then, I have tried several times to work with other DAWs, which have been a failure every time.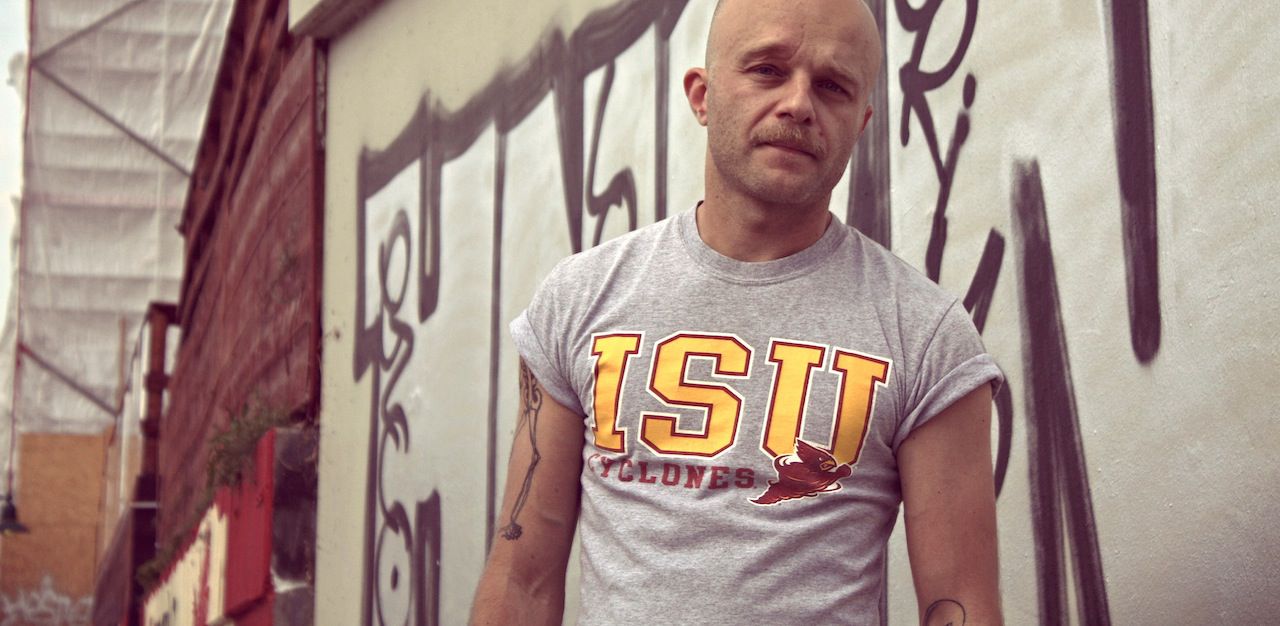 I just can't leave Live. To me it's just so intuitive, simple (but not TOO simple) and just clicks with me so well.
I still use Live's effects a lot but of course had many phases in trying out most of the big plug-in brands. NI Reaktor gets lots of use. For sound processing I often reach to plug-ins like: effects by Melda Production (especially for their amazing dynamic EQ), Valhalla DSP, ToneBoosters (TB ReelBus, TB Barricade, etc.), u-he (Satin), T-Racks (EQs and compressors), Audio Damage. For synths I love the plugins by TAL (Roland SH-101 Emu), AAS Ultra Analog 1, Reaktor, AudioRealism ABL Pro, Korg Legacy, u-he or gems like Green Oak Crystal.

Ask: Tell us about your new video course for AskVideo.com as part of the Electronic Artists Revealed series. What we can expect to see in the course and the direction you take in teaching your production techniques.

In this course I tried the look over my shoulder approach. Be myself, do things as I'd normally do it and keep it natural from the way I explain things.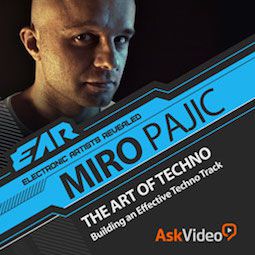 The Art of Techno course by Miro is a must-watch!
I'm basically working on a techno track and just go with the flow. I didn't really prepare much and rather surprised myself with the end result. My method is more of a "have fun, play around and see what happens", with which I try to motivate more insecure beginners that may overthink too much.
Ask: Who is the course aimed at?

It's aimed at anyone interested in electronic music production, beginners and people that often have the technical know-how but eventually lack in the intuitive spontaneous workflow.

I want to show that solid results can be done without being too tech-y and stiff. Also at anyone who can click with the way I show what I am doing.
Ask: As well as the tech side of things, we'd love to know more about your creative process and what inspires you when creating music…
Because I am influenced and interested in so many different genres and types of electronic music, I have different phases regarding this point.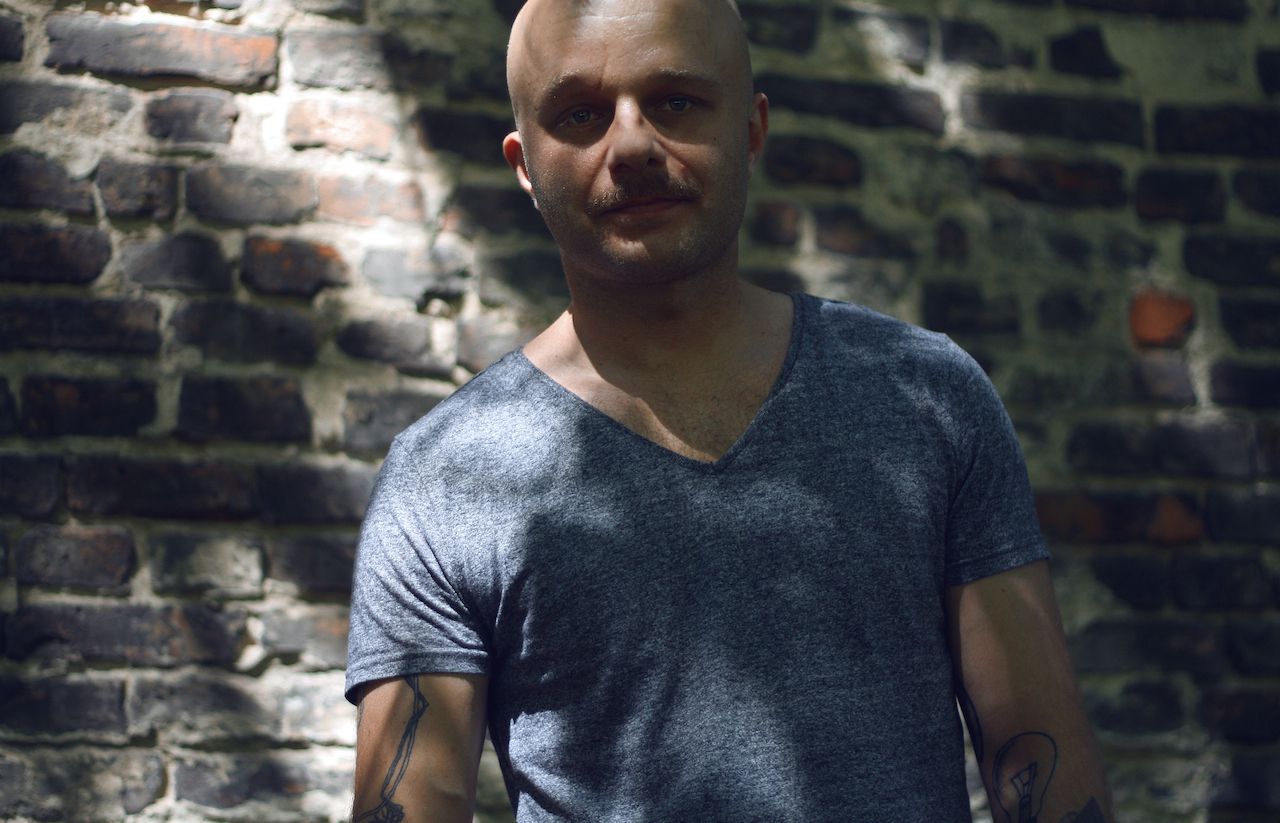 Often I had a tech-y phase with lots of nerdy, complicated, intelligent workflow and intensions. Often the simple tracks with just a few elements that work well get me, especially in clubs. I believe that the foundation of making a track is the most classic way you could do: choose good drums, have nice synths that work well and give it a signature and arrange it so you get your message across on the dance floor.
Ask: Are there any artists you're listening to now that you'd recommend?

Too many to count and VERY depending of the phase I am in. I love minimalistic groovy house or tech house productions by artists like Mike Shannon, Duky, Tom Ellis or Matt Keyl. Or bit tougher Techno by artists like Truncate, Magnus, Heiko Laux or Tadeo.
Check out Miro's Art of Techno video course here:
https://www.askvideo.com/course/ear-the-art-of-techno

Miro's personal website: