They say video is two thirds audio. Put it to the test... Put on a DVD or VHS (am I showing my age?) of your favorite movie, mute the sound track or all the sound and after a while you'll realize just how important sound is in our perception of story-telling!

Every day, all around the world, there are thousands of cable TV and internet channels producing tons of video content that ALL need music and sound. However, before you can dig in and start composing for picture there are concepts you've got to understand and tools you need to know how to use.
It really pays to know what you're doing with video in Logic when it comes to codecs, frame rates, tempo, compression, SMPTE, etc... and Steve H has made a ground breaking tutorial on Logic's Music to Picture toolbox. It is essential viewing for any composer or sound editor wishing to understand and develop deeper film/video scoring skills in Logic.
In today's quick tip we'll run through the different ways to import a video file into Logic. If you have a quicktime video to hand it's worth grabbing it so you can follow along.
Tip 1 - Global Tracks

Above the Track List in the Arrange area is the Global Track section. Clicking on the Global Tracks disclosure triangle will show the current Global Tracks. In a new project you'll often see Marker, Tempo and Chord Global Tracks. Control-click on the Global Tracks Headers and either choose to view Video or choose Configure Global Tracks to display the global tracks of choice. You can resize and even further hide/show each global track.
In the Video Global tracks click on Open Movie. You can now navigate to the movie of choice.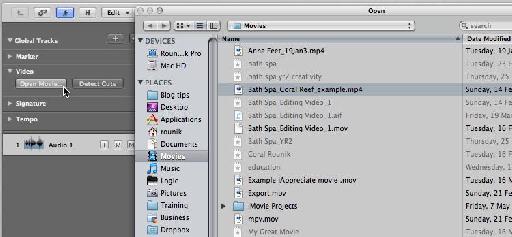 Tip 2 - File Menu

Easy as pie this one. Simple choose File > Open Movie...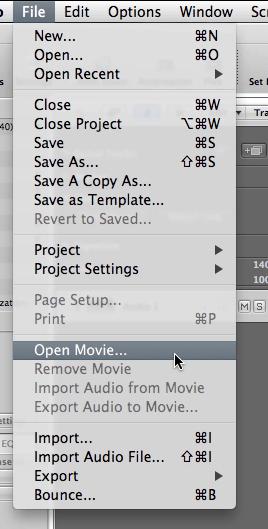 Tip 3 - From the Finder

If like me, you enjoy switching between applications, then dragging a movie from a Finder window will seem natural and intuitive for you. Interestingly, it doesn't matter which track you drag the movie onto in the Arrange area. The movie doesn't sit on a track you create in the Arrange area... rather, it resides in the Video Global Track.
One benefit to this method is the ease at which you can choose where to insert the movie (thanks to the yellow help tag).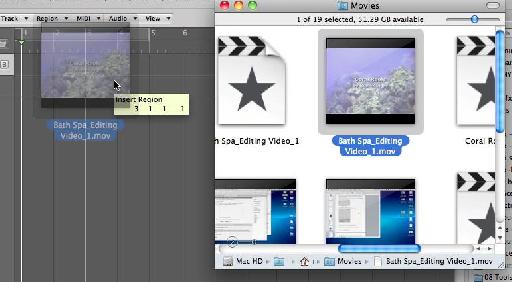 Tip 4 - From the Browser

This is a good choice for those you like browsing in the Finder in list or column view but prefer to stay within Logic. Open the Media Area on the right of Logic's interface. From the tabs, select Browser and navigate to the video file.
You can either drag it to the Arrange area like you would do using the Finder... alternatively, position the playhead where you wish the video file to be inserted and double-click on the video file in Logic's browser. It'll be inserted directly there!

Tip 5 - Extract Audio

You may have noticed with a couple of the import methods listed above that once you drop the movie in to Logic, if an audio track is contained in the movie file, Logic will ask whether you wish to extract the audio track to the Arrange. This will create a new audio track and place the audio from the video file onto that track. In essence, allowing you to edit (mute, solo, flex, etc) the video's audio track as you would any audio region in Logic. Excellent!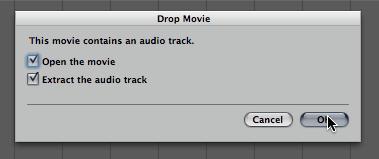 If you need further help on this or any other Logic or Mac software issue visit us at www.macprovideo.com/forum/ !
.
Interested in learning more about Logic and scoring to video? These tutorials will help you to become proficient whether you are starting out or looking for advanced tips, tricks and techniques! We'd love to hear from your. Let us know what you think by writing a comment below!