É engraçado como tem havido um ressurgimento do hardware música apenas quando sintetizadores virtuais e plug-ins e ferramentas em-the-box foram se tornando mais conveniente do que nunca. E, assim como a forma como a demanda por hardware música aumentou, a edição impressa lindo de AskAudio Revista continua a ganhar mais popularidade entre produtores tech savvy, músicos e DJs.
Para comemorar a edição de Verão (chegando a uma caixa de correio perto de você), estavam oferecendo 500 assinaturas de um ano (4 edições) com um desconto de 50%, com frete grátis para todo o mundo!

Isso é uma poupança incrível e significa que você paga mais de US $ 4 USD por edição! Este negócio de 50% termina na segunda-feira 30 de junho, por isso, agarrá-lo enquanto a sua disposição e você vai receber sua edição de verão no final de julho.

O que vem na edição de verão?
O verão 2014 questão centra-se na mistura de soluções e foram realmente orgulhosos do excelentes artigos, design e (2,1 GB) conteúdo de software em nosso e-Disc também ... que inclui uma versão exclusiva AskAudio Mag de um efeito Rob Papen plug-in !

Saiba mais sobre os grandes entrevistas nome, comentários em destaque e dicas, truques e artigos técnica desta edição aqui:
http://subscribe.askaudiomag.com/issue/askaudio-vol02-issue-2.php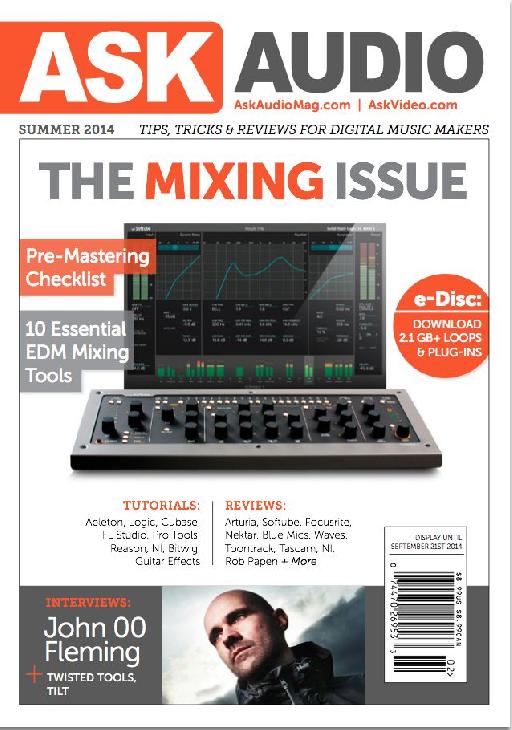 AskAudio Revista de Verão de 2014 problema está aqui: http://subscribe.askaudiomag.com/issue/askaudio-vol02-issue-2.php
Mas lembre-se de pegar o seu 50% de um ano de assinatura de desconto antes de terminar, e obter o seu mag na sua caixa de correio, logo que ele é impresso.
Note: If you really, really, really don't want the print edition you can get each issue on your iPad and iPhone. Download the AskAudio Mag app here.