It's funny how there's been a resurgence of music hardware just when virtual synths and in-the-box plug-ins and tools were becoming more convenient than ever. And just like how demand for music hardware has increased, the gorgeous print edition of AskAudio Magazine continues to gain more popularity amongst tech savvy producers, musicians and DJs.
To celebrate the Summer issue (coming to a mail box near you), we're offering 500 One year subscriptions (4 issues) at a 50% discount, with free shipping worldwide!!

That's an incredible saving and means you pay just over $4 USD per issue!! This 50% deal ends on Monday 30th June, so please grab it while it's available and you'll receive your Summer issue in late July.

What's in the Summer Issue?
The Summer 2014 issue focuses on mixing solutions and we're really proud of the excellent articles, design and the (2.1 GB) software content on our e-Disc too... which includes an exclusive AskAudio Mag version of a Rob Papen effects plug-in!

Find out more about the big name interviews, featured reviews and tips, tricks and technique articles in this issue here:
http://subscribe.askaudiomag.com/issue/askaudio-vol02-issue-2.php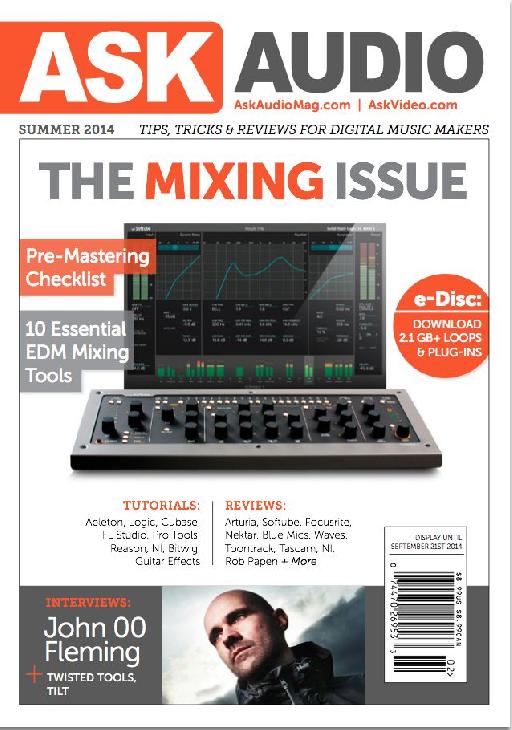 AskAudio Magazine Summer, 2014 issue is here: http://subscribe.askaudiomag.com/issue/askaudio-vol02-issue-2.php
But remember to grab your 50% one year subscription discount before it ends, and get your mag in your mailbox as soon as it is printed.
Note: If you really, really, really don't want the print edition you can get each issue on your iPad and iPhone. Download the AskAudio Mag app here.