Es curioso cómo ha habido un resurgimiento de hardware de música justo cuando sintetizadores virtuales y en la caja de los plug-ins y herramientas son cada vez más conveniente que nunca. Y al igual que cómo se ha incrementado la demanda de aparatos musicales, la edición impresa hermosa de AskAudio Revista continúa ganando más popularidad entre los conocedores de tecnología productores, músicos y DJs.
Para celebrar la edición de verano (llegando a una casilla de correo cerca de usted), se ofrecen 500 suscripciones por un año (4 números) con un descuento del 50%, con envío gratuito a nivel mundial!

Eso es un ahorro increíble y significa que usted paga un poco más de $ 4 USD por tema! Este acuerdo 50% termina el lunes 30 de junio, así que por favor agarrarlo mientras que su disposición y usted recibe su número de verano a finales de julio.

¿Qué viene en la edición de verano?
El número de verano de 2014 se centra en la mezcla de soluciones y estaban muy orgullosos de los excelentes artículos, el diseño y el (2,1 GB) de contenido de software en nuestro e-Disc también ... que incluye una exclusiva versión AskAudio Mag de unos efectos Rob Papen plug-in !

Para saber más acerca de los grandes nombres de entrevistas, comentarios especializados y consejos, trucos y artículos de técnica en este tema aquí:
http://subscribe.askaudiomag.com/issue/askaudio-vol02-issue-2.php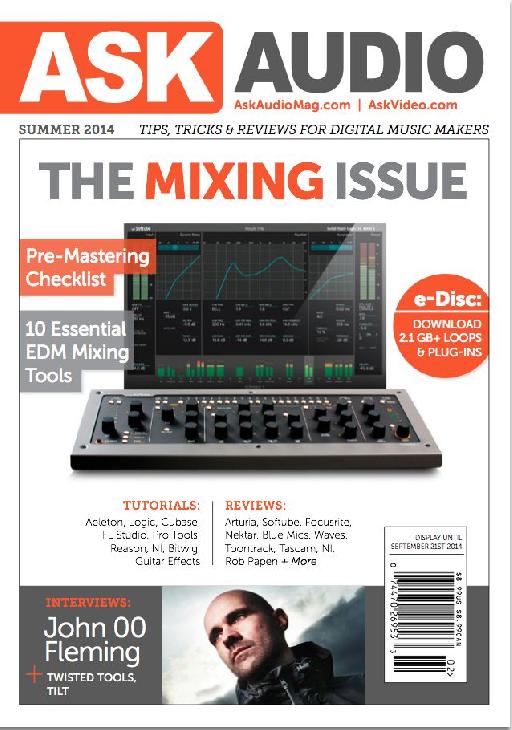 AskAudio Revista de Verano, edición 2014 ya está aquí: http://subscribe.askaudiomag.com/issue/askaudio-vol02-issue-2.php
Pero recuerde que para apoderarse de su 50% un año descuento suscripción antes de que termine, y conseguir que su revista en su buzón de correo, tan pronto como se imprima.
Note: If you really, really, really don't want the print edition you can get each issue on your iPad and iPhone. Download the AskAudio Mag app here.