Es ist lustig, wie es war ein Wiederaufleben des Musik-Hardware nur, wenn die virtuelle Synths und in-the-Box-Plug-ins und Tools wurden immer komfortabler als je zuvor. Und wie, wie die Nachfrage nach Musik-Hardware hat sich erhöht, die wunderschöne Printausgabe von AskAudio Magazin weiterhin mehr Beliebtheit bei den technisch versierten Produzenten, Musiker und DJs zu gewinnen.
Um die Sommerausgabe (kommt zu einem Briefkasten in der Nähe von Ihnen) zu feiern, wurden mit 500 Abonnements Ein Jahr (4 Ausgaben) mit einem Abschlag von 50%, mit kostenlosem Versand weltweit!

Das ist eine unglaubliche Einsparung und bedeutet, Sie zahlen etwas mehr als $ 4 USD pro Ausgabe! Diese 50% Deal endet am Montag, 30. Juni, so greifen Sie es bitte, während die verfügbaren und youll erhalten Sie Ihre Sommerausgabe Ende Juli.

Was ist in der Sommer-Ausgabe?
Der Sommer 2014 Ausgabe konzentriert sich auf Lösungen und Misch waren wirklich stolz auf die hervorragende Artikel, Design und die (2,1 GB) Software-Inhalte auf unserer E-Disc auch ... die eine exklusive AskAudio Mag. Version eines Rob Papen Effekte enthält Plug-in !

Erfahren Sie mehr über die großen Namen Interviews, featured Bewertungen und Tipps, Tricks und Technik Artikel in dieser Ausgabe hier:
http://subscribe.askaudiomag.com/issue/askaudio-vol02-issue-2.php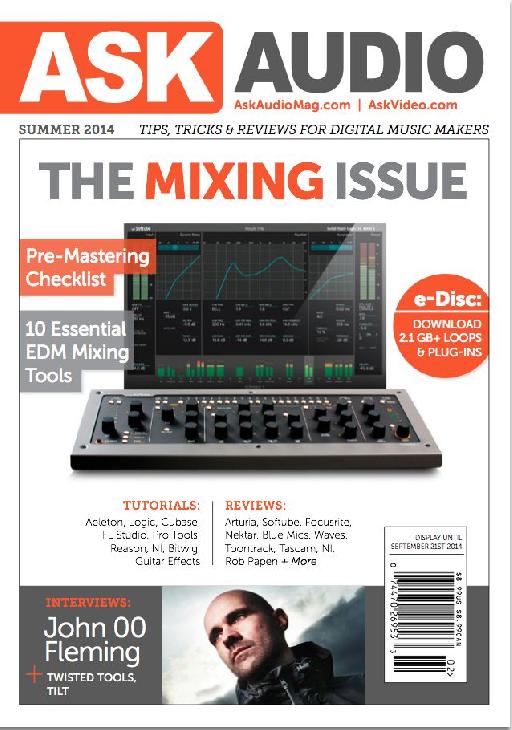 AskAudio Magazin Sommer 2014 geht es hier: http://subscribe.askaudiomag.com/issue/askaudio-vol02-issue-2.php
Aber denken Sie daran, Ihre 50% einen Jahres-Abo Rabatt schnappen, bevor es endet, und erhalten Sie Ihre mag in Ihrem Postfach, sobald es gedruckt ist.
Note: If you really, really, really don't want the print edition you can get each issue on your iPad and iPhone. Download the AskAudio Mag app here.