E 'strano come ci sia stata una recrudescenza di hardware musicale proprio quando synth virtuali e in-the-box plug-in e strumenti sono stati sempre più conveniente che mai. E proprio come come la domanda di hardware musicale è aumentato, la splendida edizione cartacea del AskAudio Magazine continua a guadagnare più popolarità tra tecnologia savvy produttori, musicisti e dj.
Per celebrare il problema estivo (arrivando a una casella di posta vicino a te), sono stati offrendo abbonamenti a 500 un anno (4 numeri) con uno sconto del 50%, con spedizioni gratuite in tutto il mondo!

Quello è un risparmio incredibile e significa che si paga poco più di $ 4 USD a tema! Questo accordo il 50% termina il Lunedi 30 giugno, quindi si prega di afferrare mentre la sua disponibile e youll ricevere il problema estate a fine luglio.

Cosa c'è in estate Problema?
L'estate 2014 edizione si concentra su soluzioni di miscelazione ed erano veramente orgogliosi del articoli eccellenti, il design e la (2.1 GB) contenuti software sul nostro e-Disc troppo ... che include un'esclusiva versione AskAudio Mag di un effetto Rob Papen plug-in !

Per saperne di più sulle interviste di grande nome, recensioni presenti e suggerimenti, trucchi e articoli di tecnica di questo problema qui:
http://subscribe.askaudiomag.com/issue/askaudio-vol02-issue-2.php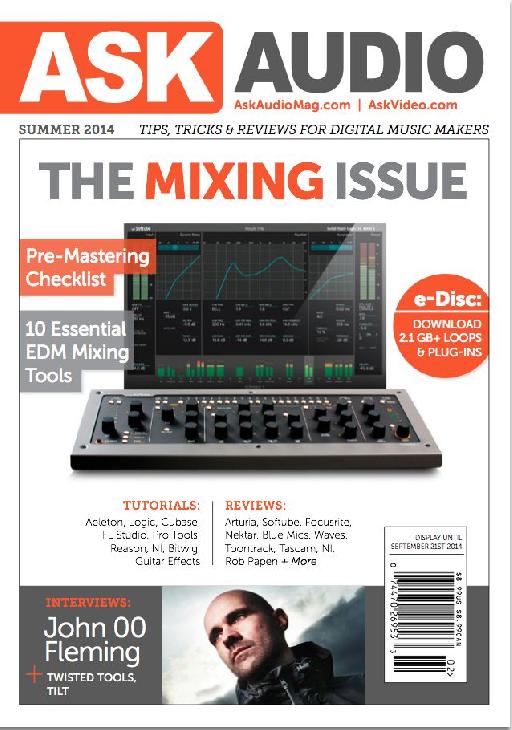 AskAudio Magazine Estate 2014 problema è qui: http://subscribe.askaudiomag.com/issue/askaudio-vol02-issue-2.php
Ma ricordati di afferrare il vostro uno anni sconto 50% abbonamento prima della fine, e ottenere la vostra rivista nella tua casella di posta non appena viene stampato.
Note: If you really, really, really don't want the print edition you can get each issue on your iPad and iPhone. Download the AskAudio Mag app here.