C'est drôle comment il ya eu une résurgence de matériel de musique au moment où les synthés virtuels et plug-ins et d'outils dans sa boîte ont été de plus en plus pratique que jamais. Et tout comme la façon dont la demande de matériel de musique a augmenté, la magnifique édition imprimée de AskAudio Magazine continue de gagner en popularité parmi les producteurs avertis tech, musiciens et DJs.
Pour fêter le numéro d'été (à venir à une boîte aux lettres près de chez vous), offraient 500 abonnements d'un an (4 numéros) à une réduction de 50%, avec la livraison gratuite dans le monde entier!

Des thats une économie incroyable et signifie que vous payez peu plus de 4 euros par numéro! Cette offre se termine 50% le lundi 30 Juin, donc s'il vous plaît saisir tandis que son disponible et vous aurez la réception de votre numéro d'été à la fin de Juillet.

Ce qui est dans le numéro d'été?
Le numéro d'été 2014 met l'accent sur le mélange de solutions et étaient très fiers de la excellents articles, la conception et l'(2,1 Go) contenu du logiciel sur notre e-Disc trop ... qui inclut une version exclusive AskAudio Mag d'un Rob Papen effets plug-in !

En savoir plus sur les grands noms des interviews, des commentaires présentés et des conseils, des astuces et des articles de technique dans ce numéro ici:
http://subscribe.askaudiomag.com/issue/askaudio-vol02-issue-2.php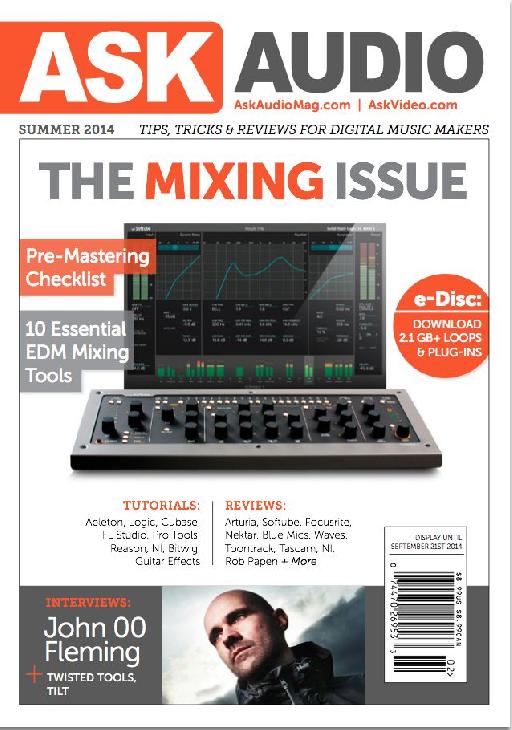 AskAudio Magazine Eté 2014 question est ici: http://subscribe.askaudiomag.com/issue/askaudio-vol02-issue-2.php
Mais n'oubliez pas de prendre votre 50% un an d'abonnement à prix réduit avant la fin, et obtenir votre mag dans votre boîte aux lettres dès qu'il est imprimé.
Note: If you really, really, really don't want the print edition you can get each issue on your iPad and iPhone. Download the AskAudio Mag app here.