I've been a fan of Sasha's sound for some time so when I was invited to take a look at his new 'Soundlab' collection by Audio Raiders for Kontakt I was expecting great things, luckily I was not disappointed. Let's take a quick look at what you can expect from this new sound library.

Installation And Spec
Although the 'Soundlab' doesn't actually come with an installer, after following the simple installation instructions, it too me all of 30 seconds to get up and running. A simple drag and drop combined with a quick library update is all that was required.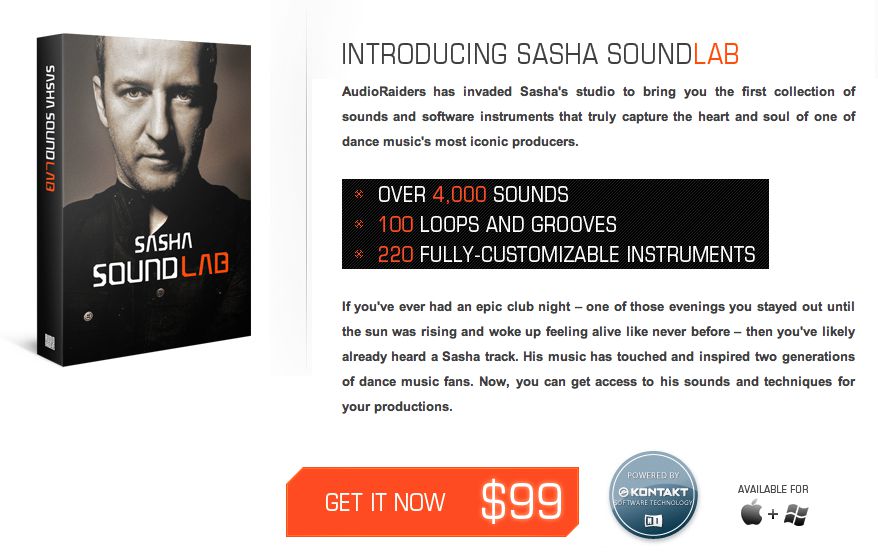 Sasha SoundLab is available through the AudioRaiders website.
Once installed into Kontakt (or the free Kontakt player), you should have access to over 4000 new sounds, 100 loops and 220 fully customizable instruments. After a quick browse through the patches on offer I was eager to get stuck in.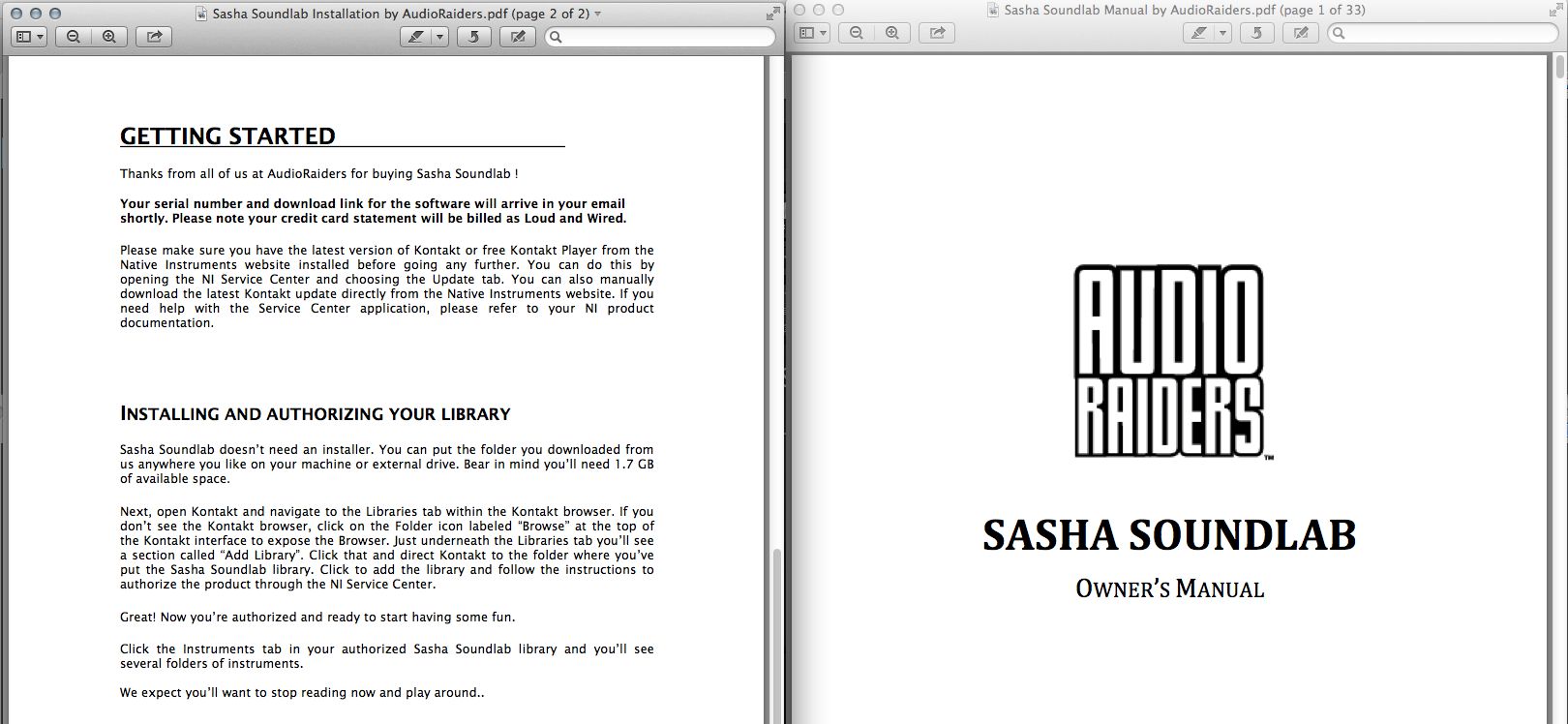 Setup was nice and straight forward with some solid instructions.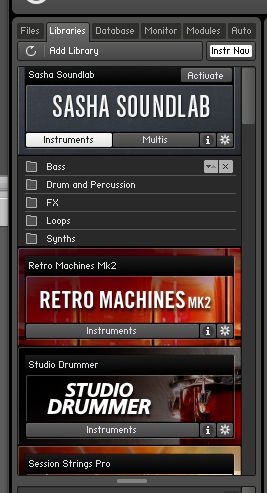 Once installed the product showed up in my Kontakt library immediately.
Sasha In Your Studio
Sasha is pretty legendary in the world of EDM to say the least, so my expectations were exceptionally high here. After loading just a few random sounds I knew I was in good company. Everything seemed to have a serious fidelity.
Loops are clearly represented by slice.
I experimented with everything from effects and atmospheres to bass loops and drums; at no point was I let down by the quality of the material. Stand out parts of the library for me where the long sweeps and glitch effects. Seriously inspiring stuff that I'll no doubt use in my own productions somewhere.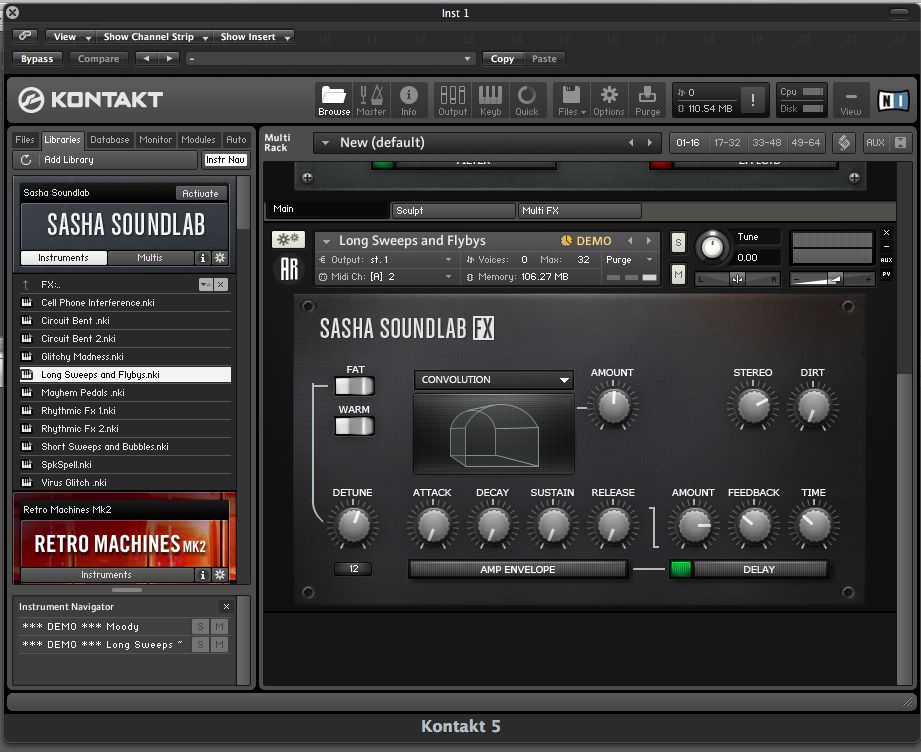 There are some impressive tweaks on offer in the effects section.
It's worth noting that this is not simply a static sample library. Each group of sounds is contained within its own custom 'Instrument'. These instruments each have their own set of specific controls, such as filters and effects, allowing your to tweak the loaded sound.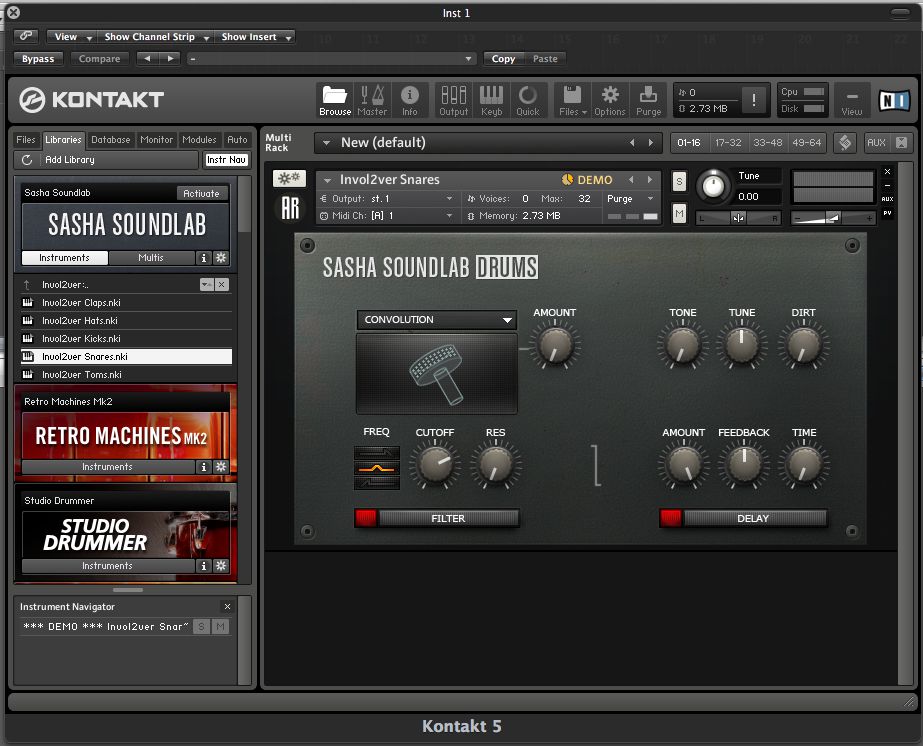 Even the drum based instruments benefit from filters and effects.
Conclusion
If you are into any kind of electronic music and you are looking to introduce a bit of extra ambience to your sounds then you'll want to seriously consider this package. It's a class act from start to finish.
I would've liked to have seen a few more drum sounds in the kits, but bar that I'm finding it pretty hard to fault 'Sasha SoundLab' and at the current price of $99 it's a bit of a steal.
Discover more about Sasha SoundLab here.