The latest addition to the Master Sessions range from uber sample library makers Heavyocity is the Metal Ensemble Collection. So is it shiny and chrome or a rusty old piece of junk? Let's find out!
Kits
Metal Ensembles features 12 main kits ranging from low end to high end ensembles. Starting at the low end we have things like Trash Cans which are pretty thunderous and huge all the way up to the high end with things like Horseshoes. Between these are Kegs (played with a variety of Bats, Rods, Brushes, etc.), Railroad Sleepers, Pipes and Weights. All these kits can be loaded as one huge kit (found in the Menus folder) or as separate instruments which have extended key ranges for pitch variation.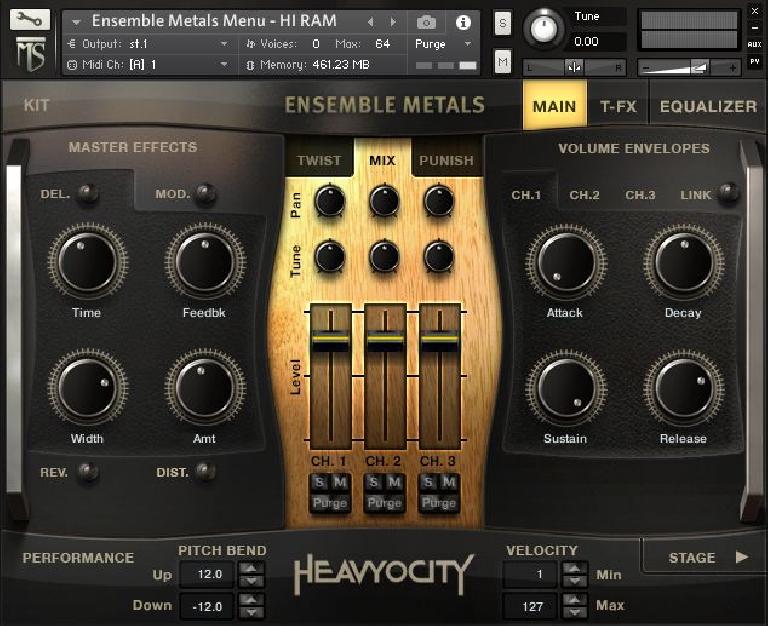 There are also 10 extra FX kits which feature processed versions of some of the kits and add a cool sonic spin to the library.
The interface for the kits feature all the Heavyocity staples that we know and love like the Stage (for panning and distance which really works great!), 6 Trigger FX (like Filter, Panning, Lo-Fi, etc.), 3 Mic channels, EQ/Filters and effects, and of course the Punish control!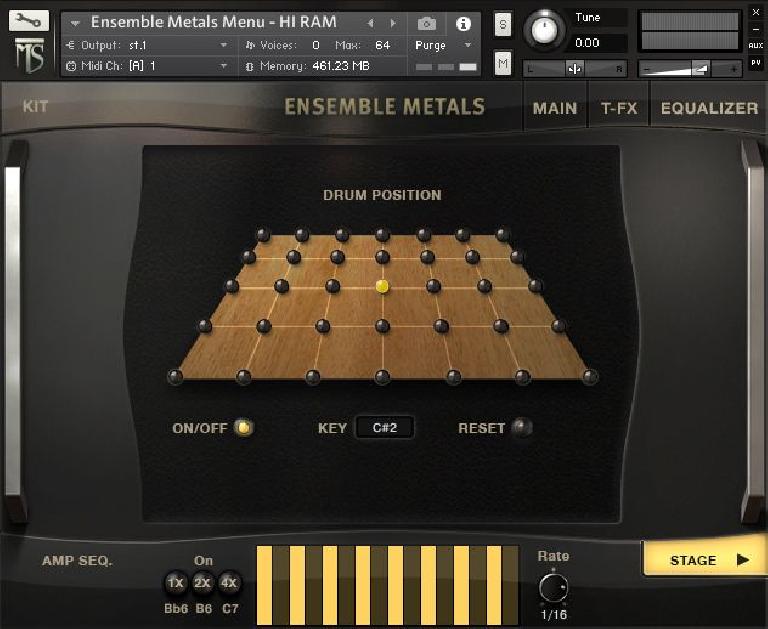 All the kits sound impeccable and sonically work together brilliantly when played together. There's a ton of tweak-ability allowing an endless amount of sonic mashing pleasure!
Loops
The Loops are arranged into two main categories: Loop Menus and Single Loops. The Loop come in two flavors which are essentially Straight and Triplet 8th feels. Each full Loop is split out into three Stems. You can load banks of Full Loops, Stems or Breakouts which feature the Full Loop and Stems 1–3. These are conveniently mapped to the same note in each octave so you can easily find the components.
There are a whole bunch of Mutator patches too. This is a feature of the loop instruments that allows you to rearrange the loops in a patch using a sequencer. This feature really shines in the Single Loop patches (All loops and Stems) where you can totally re-sequence a loop and using all the sound design features like Slice Envelopes, Filters, FX etc. really get a huge amount of variation with just one loop.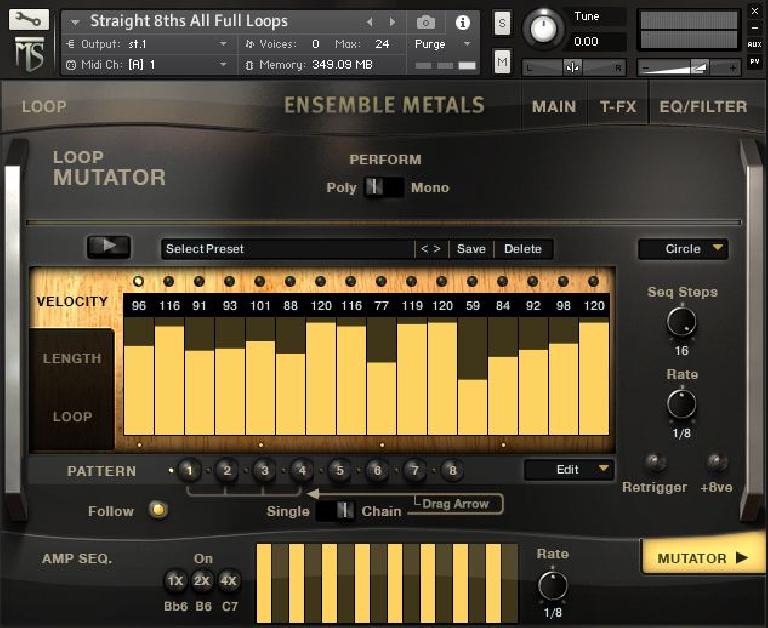 In Use
This collection really compliments the other Heavyocity libraries. Again like all their other products the shear amount of sonic versatility provided by the interface features would make it worth the money even if you only got ten loops! Never mind 400+!!
The sound quality and punch from all these Kits and Loops are top notch and very contemporary and will fit into pretty much most genres. The Loop content is very useable and there's a lot of it! As always, the content is only half the story with plenty of sound shaping options. The Stage is such a simple idea but really powerful when it comes to placing sounds in a mix. The velocity laying is spot on and makes playing the kits a real joy.
One important thing to remember in all this is that Kontakt has a Snapshot feature now which means you can save all your tweaks and custom variations inside the original patch. This saving option should be taken advantage of at all times!!
I'd say if you think you might need this library then you probably do!
Web: http://www.heavyocity.com/product/ms-ensemblemetals/
Pros: Overall a fantastic library that does one thing extremely well while giving you the option to mangle it into a million other things! Good value. Top prize for Heavyocity!
Cons: You might not own it yet!