If you're looking for a good pair of professional studio headphones that has great audio monitoring quality at under the $250 mark, then definitely check out the Audio Technica ATH-M50x. I was really blown away by these guys. Let me explain more about them, and what you can expect.
The Build and Accessories
First let's go over their build and the included accessories. The ATH-M50x's come with a detachable headphone cable, but even better they include 3 cables. There's a 1.2 m and 3 m straight cable, plus a 3 m coiled cable, plus a screw-on ¼ inch adapter.
Also included is a soft pouch you can store the headphones in.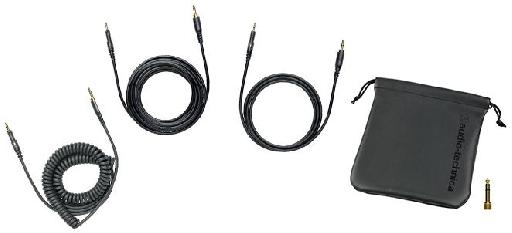 These are closed back headphones with very good isolation from the external environment. The frequency response is 15'"28,000 Hz, and it has an impedance of 38 ohms. So no need for a dedicated headphone preamp. They can be used with your mobile devices as well. But putting these through a headphone amp definitely helps open up their sound.
It has 90 degree swiveling earcups. This may not be important to everyone, but it makes it very easy to move an earcup off an ear if you need to. If you're planning on DJing will them, then you'll find this feature very handy. The swiveling earcups also allow you to folder them up smaller so that they can pack away easily into the included pouch.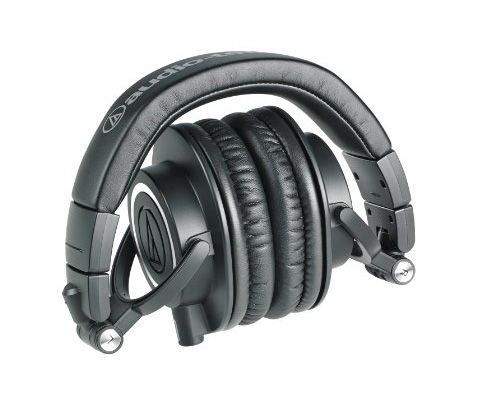 These over-ear headphones have a very comfortable fit around the ears and head. I've been wearing them for a good couple of hours over the last few days and haven't experienced any discomfort with them on for long hours.
How Do They Sound?
These headphones have a very deep, an accurate bass response. I tested them out with some EDM music, and was amazed at how clear the bass was, plus I could hear sub lows that I hadn't heard before. This deep bass really lends itself to bass-driven genres such as EDM, plus rock genres. The bass may be a bit much for some listeners, but if your music preference is more bass driven you'll love these headphones.
But that doesn't mean these headphones are only for bass heavy music. I listened to some downtempo ambient music styles and these translated very well across to the headphones. The mids and treble range has good separation. I've used headphones before where the treble was too prominent and was fatiguing after long listens. But the M50x's have a very neutral treble range, which makes it very easy to listen to for long periods.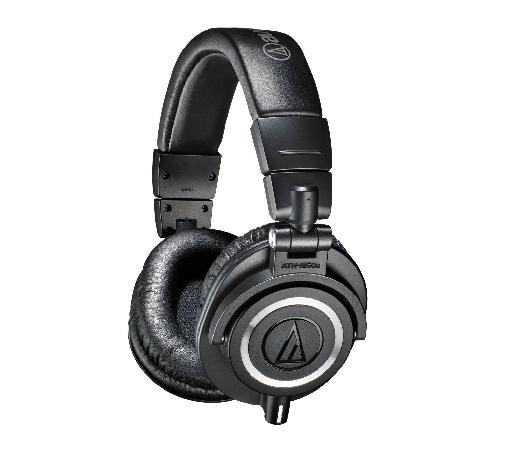 Conclusion
Overall I was very impressed by these headphones. I had heard a lot about them and was very keen to hear them in action, and was not disappointed. They do cater slightly more towards the EDM and Rock genres, but they do translate across very well to other musical styles as well. It may take a little bit of time getting used to the deep bass range, but this extra bass really helps if you're looking for headphones with a bit of an extra extended, but clear and accurate bass frequency response. These are a great pair of headphones to use as a secondary critical listening source for your music productions, such as maybe checking out your mix.
Price: $240
Pros: Very good extended frequency range. Good build quality. Comfortable. Good deep bass. Great reference monitor for rock and electronic music styles.
Cons: Earcups made of pleather. I would have loved either leather or velour earcups. The bass may not suit everyone's taste