I'm well aware that a very large portion of you good folks out there in Ask.Audio land are home studio owners. Although I do find myself working in commercial studios often, I do like to maintain as professional a studio as I can in my home so that I can work from home whenever possible and be able to create when the inspiration strikes me.
I've decided to document some of the changes I've been making to my room to make it more like the commercial studios I find myself in. Often, many of these changes can be done at a modest expense. Some of them have made a significant impact in my workflow. Here are a few simple things I did that helped to elevate my basement from amateur studio to professional workspace.
Solid Ground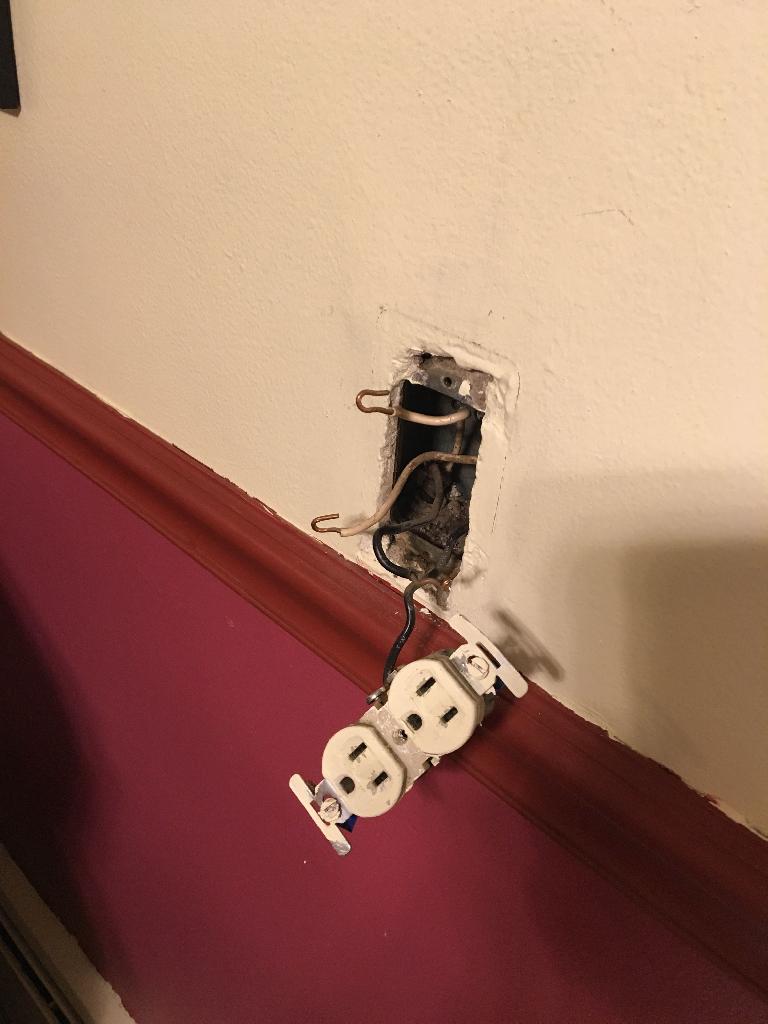 Having clean electrical is a must for any home studio. I wrote an article a while back about the importance of this, and cleaning up your electrical system is not as expensive as you might think. Check all of the outlets you plan to use with a three-pronged circuit tester. Are they properly grounded? Are any hot/neutral wires crossed? A decent electrician can rectify these simple problems on several outlets in under an hour. If your studio outlets aren't well grounded, you may have to have a separate sub-panel put in that has an isolated ground from the rest of your home. This sounds fancy and expensive but can often be done (if there are no ugly surprises in your home's construction) for about $500 or so.
Moving the Computer
I do a lot of video, so I need a LOT of space. I have quite a few hard drives in addition to my computer and two monitors, so the 'hum' around my workspace is quite audible. This is a problem if you don't have a separate 'control room' built and your studio is all in one room. The quickest way to rectify this problem is to take advantage of the high bandwidth of Thunderbolt and a spare closet.
I took a closet in my basement that had plenty of space and ventilation and decided to make that a 'computer room'. I borrowed a hole saw from a contractor friend of mine (you should have this done professionally if you don't know how to use a hole saw) and drilled a small hole in the drywall that separates my closet from the rest of my studio. I emptied out the closet and put my computer and all of the hard drives into the closet.
I had gotten so used to the constant din of the computer and hard drives that I actually hadn't realized how bad it was. With all of that technology moved to a neighboring closet, the studio was downright silent. It was really uncanny. For the next 48 hours I placed a thermometer in the closet and monitored the temperature of the closet during idle and at full CPU load every hour. The closet was big enough with enough clearance that the temperature did not rise more than a degree higher than the rest of the basement, so I was satisfied with the safety of my gear.
The Big Picture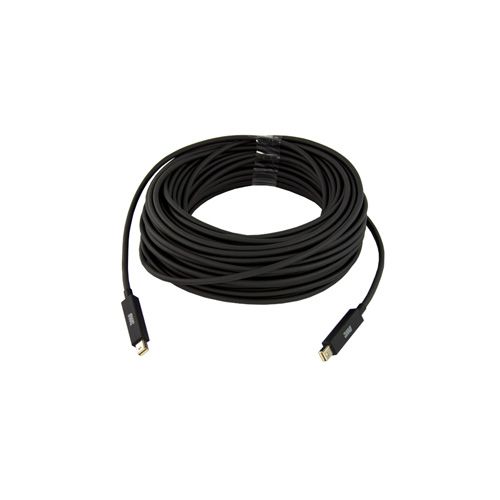 30 meters Thunderbolt cable.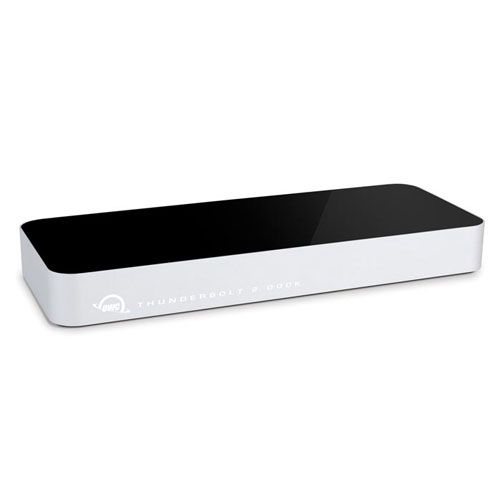 Thunderbolt dock.
With the computer in the closet, you might wonder how I manage to work at my desk. I pulled up a website that, truth be told, I should basically just have my paycheck sent directly to. My good friends at Other World Computing (macsales.com) sell some truly wonderful Thunderbolt cables that are up to 30 meters in length. I picked up two of these—one for my audio interfaces, and another for my monitor. Luckily, due to the nature of Thunderbolt, I'm able to daisy chain quite a few devices once the thunderbolt signal is out by my desk.
I was a little concerned that the optical nature of these cables (they have converters on both ends that convert the optical signal back into Thunderbolt) might slow things down so I did a disk speed test. Fortunately, there was no appreciable difference at all when I plugged in a hard drive to one of these longer cables—and even if there was, my hard drives are all plugged directly into my computer in the closet! The only things running off of my long thunderbolt cables are my monitor, audio interfaces, and OWC thunderbolt hub. The OWC hub is a nice touch, as it moves 5 USB 3.0 ports as well as an additional HDMI port for my 4K TV out to my main desk.
What's Next?
So let's go over what I've got so far. My computer and all of my external hard drives are now in my 'server room'—an old closet in the corner of my studio. My work desk area is now completely silent, and I'm using some extra long Thunderbolt cables to connect my monitor and audio interfaces to the computer in the closet. The entire server setup is running off of a fairly high-powered UPS backup power supply, and all of the outlets in my studio have been checked for ground and replaced/rewired as needed for totally safe and clean power. I was able to convert my single-room home studio into a hum-free and completely silent environment all for under a thousand dollars.
The next step in this upgrade will be to overhaul my storage and backup system. I've got a bunch of external hard drives with various projects on them and backing all of that up can be a beast. Now that the physical layout of my studio is much cleaner, it's time to address the virtual layout and clean up the storage process. Come back next month to see how I change that around!
Learn about music studio design & construction in AskAudio Academy
here
.