I've been getting quite into Izotope Iris lately and it's proving to be a useful tool for manipulating drums and loops.
The main reason I really like Iris is that it reminds me of Metasynth. The ability to select parts of the frequency spectrum with almost Photoshop like tools is rather cool for me.
Now although Iris is nowhere near as powerful as Metasynth when it comes to actual 'image to sound' trickery, it does have a major advantage and that's the ability to play your frequency selections via a MIDI keyboard on the fly. This all adds up to one immensely creative tool.
Loop Composites
So the main thing I've been playing with is compositing loops. Now I'm not sure if Izotope meant for this but it does a pretty great job of it. Because you can effectively select the sounds you don't want visually, (say a kick) and completely remove it from a loop it opens up a fair amount scope for merging loops together. This is something you just can't do with a normal EQ.
Here's an example of what I mean.
Add In A Loop
To add a loop just drag it onto the Iris interface. I've added this to the Sample 1 window (there are 3 available).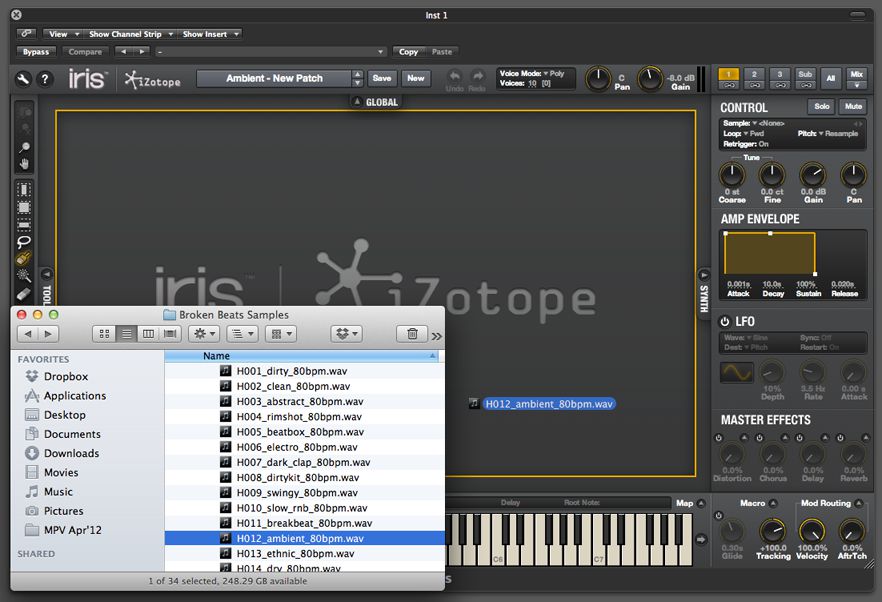 You'll see the frequency spectrum in the interface.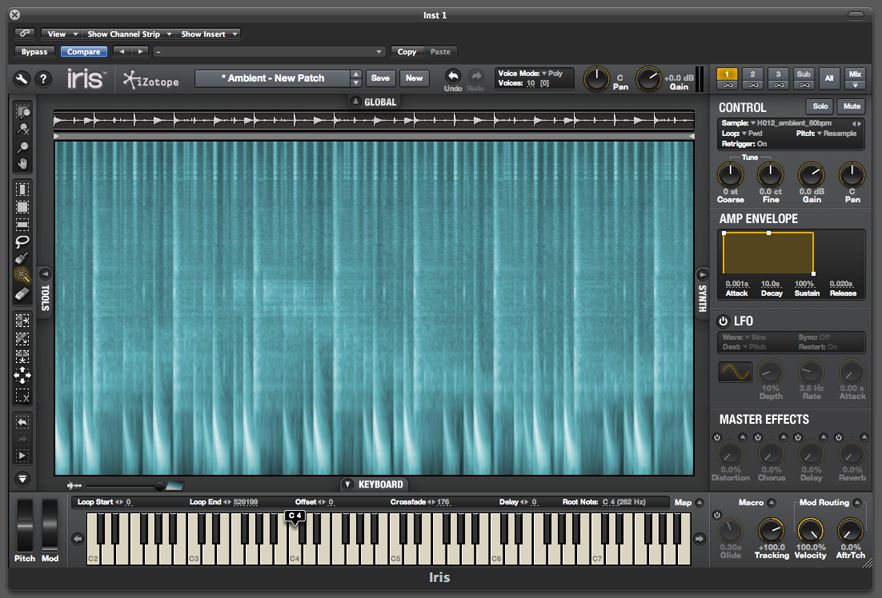 Set the Root key for the sample (C4 in this case). All your loops should be the same tempo and have the same Root key assigned. Here's my raw loop.
Select The Kicks
So now I can go in and select the kicks with the Magic Wand tool. Aim for the brightest color. One click will select the main frequencies in that area.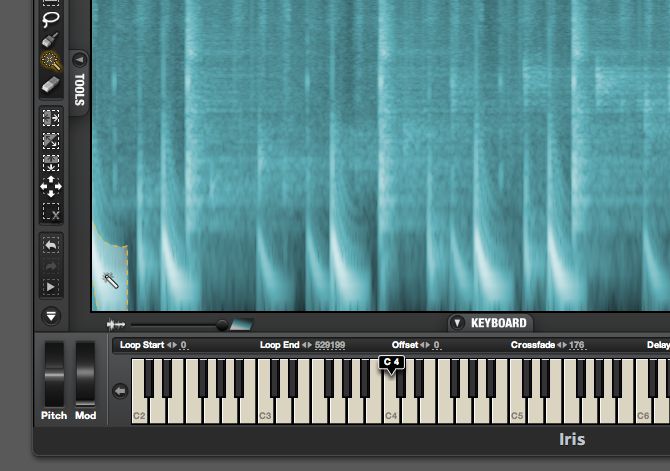 The clever bit is if you click again Iris will select any frequencies harmonically related to your initial selection, like the click in the kick! Nice!!
So I'll go through and select all the kick information.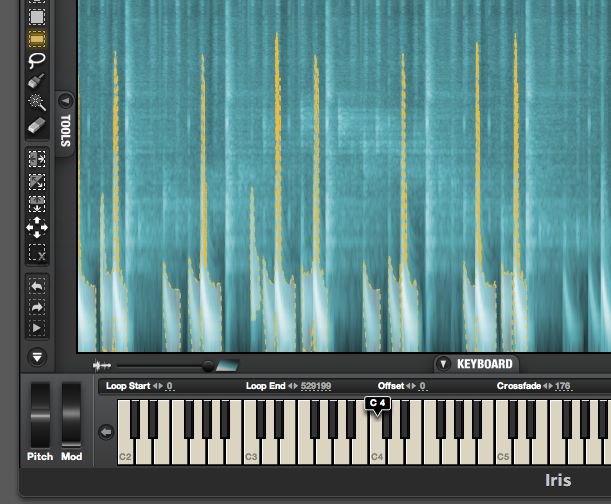 If I play C4 on the keyboard you can hear just the kicks.
That's pretty clever!
I can always roll off anything in the bottom end I don't want with the vertical selection tool. I say roll off, it's more of a slice!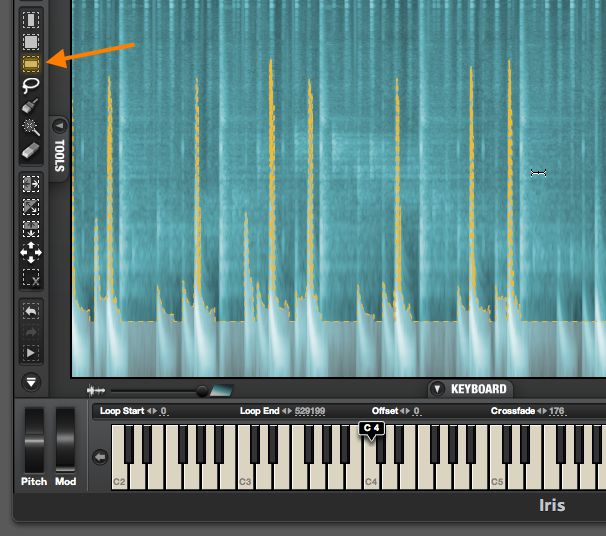 Invert The Selection
So now I just invert the selection and I'm left with everything else, i.e no kicks!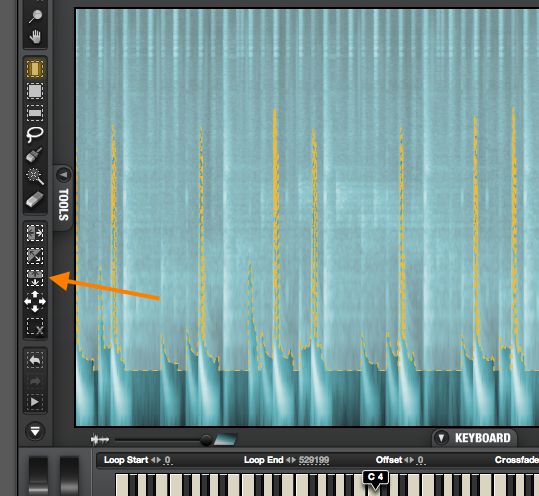 Add Another Loop
So now I'll add another loop into Sample 2. Here's the Raw loop.
Here's the spectrum.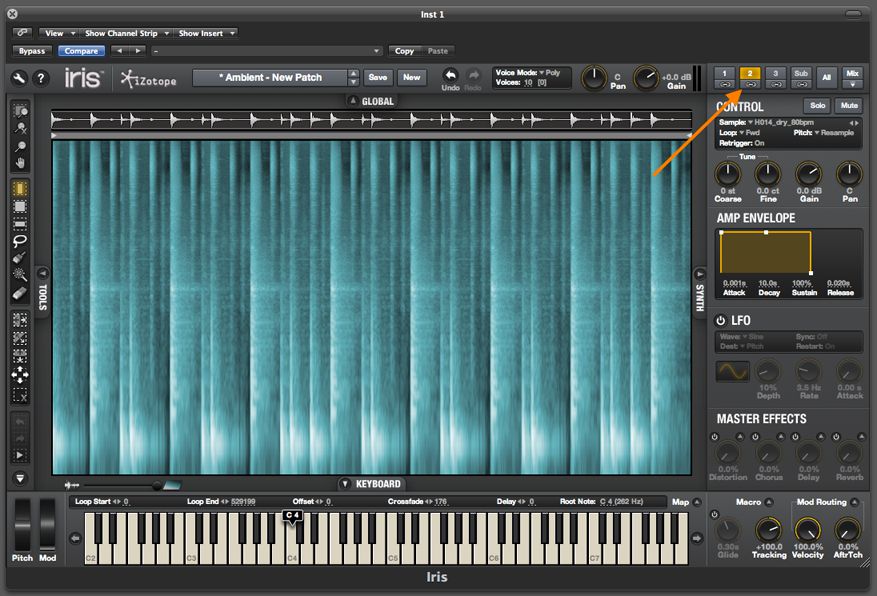 I'll set the same Root key (C4) and as they are both the same tempo we should now have a nice composite.
Go Crazy!
In Sample 3, I'll add another loop and this time make a more crazy selection with the Lasso and Brush tools. This gives me a more extreme filtered element.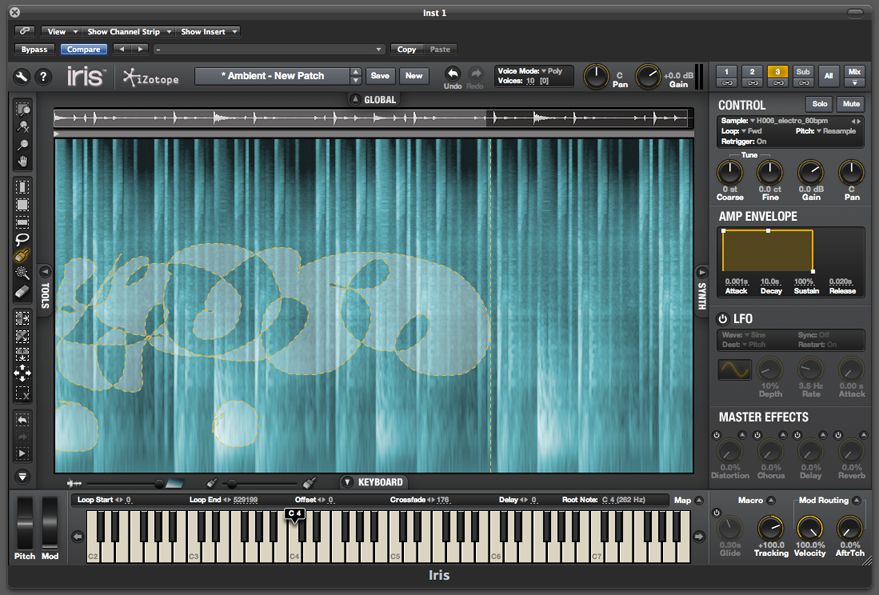 With some added effects from the Mix window I get quite an interesting result.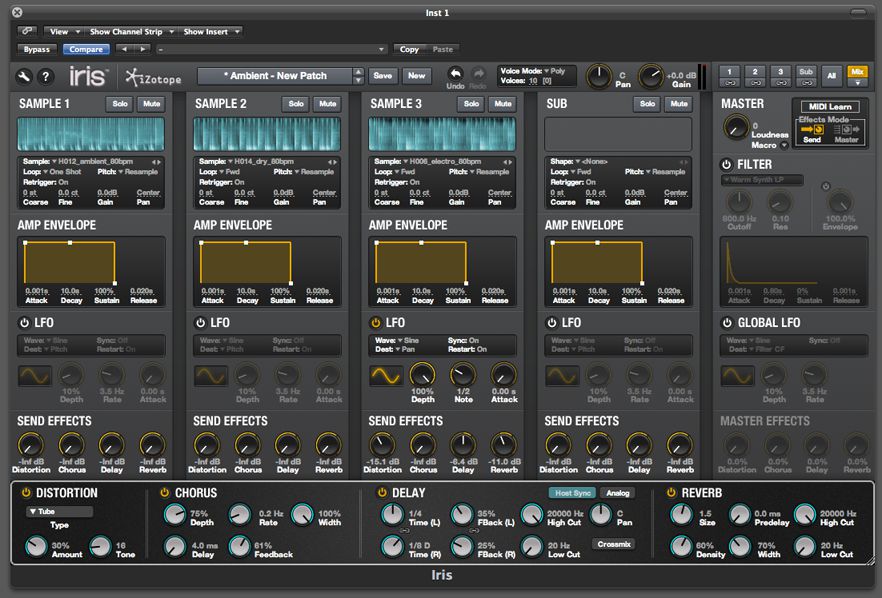 The Future Of Iris?
Iris is such a fun tool to use and you can get some really interesting stuff out of it. As you can see, it's also quite a powerful corrective tool too.
I'd love to see some more image based features (starting with a Contrast control!) in Iris. The ability to smudge, smear and blur would be awesome!! Maybe that's just not possible though? Still a great bit of kit though!