1 - iZotope Nectar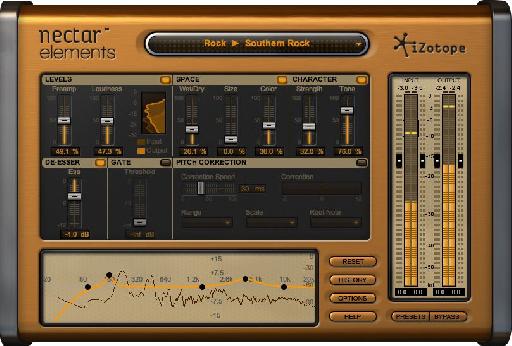 Vocals are crucial to any singer / songwriter's productions and as well as having a good microphone you will want a way to post-process vocal tracks to deal with their particular characteristics, which are different from those of instruments. Nectar is a dedicated vocal processor containing a suite of vocal-specific effects including EQ, de-essing, noise gating, compression, breath control and more. You can quickly dial in a preset to suit your track and it's as good for voiceover and presentation work as it is for music. The full version costs $229 but Nectar Elements, with a slimmer but still excellent feature set, is just $129. You'll be amazed how much control you can get over your vocal tracks.

2 - Native Instruments Free Products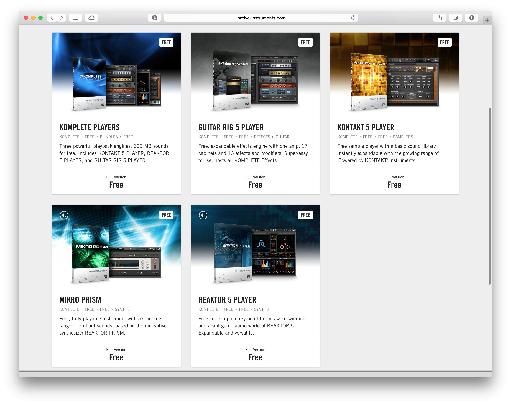 A bit of an unusual one, but NI actually makes four free versions of some of its excellent instruments and processors so rather than list each one separately, I'm going to recommend grabbing them all from the URL above. The Kontakt 5 Player comes with the Kontakt Factory Selection of 50 free instruments, while Reaktor 5 Player has three unique instruments with over 200 sounds. Mikro Prism is a totally free synthesizer, and Guitar Rig 5 Player has one amp, 17 cabs and 13 effects and modifiers. Whatever kind of music you make you can benefit from NI's generosity and you're sure to find some sounds here that suit your tracks.

3 - Melodyne Essential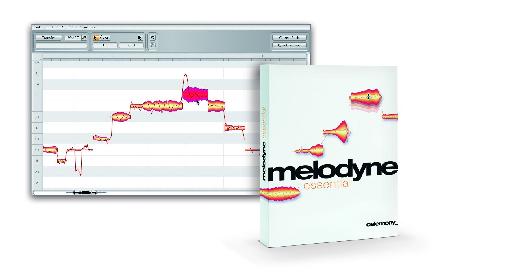 Nobody likes to admit that they might have the odd wobbly moment when performing vocals, but it can happen to even the best performer. If you have a high end DAW it might have built-in pitch correction but if not you might want to consider adding something like Melodyne that will allow you to make pitch and timing correction to your vocal takes. In fact it also has an algorithm for rhythmic material so can be used on other sounds too, and tools for creating harmonies and backing vocals from single vocal lines. There are more fully-featured versions, but Essential might be enough for your needs.

4 - Battery 4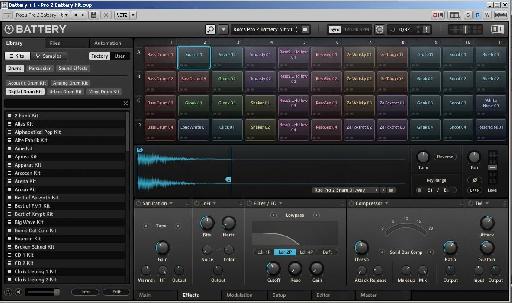 If you're making music by yourself you may well need a good drum machine to back yourself up with believable-sounding drums and percussion. NI's Battery is easy to use and comes with 143 drum kits over 4.6GB covering everything from shakers and tambourines through rock kits to futuristic electronic beats. There are cheaper drum instruments around but few have the breadth of sounds offered by Battery. Kits can be tweaked and samples edited to suit your needs and it may well be the only virtual drum machine you ever need to buy.

5 - Pianoteq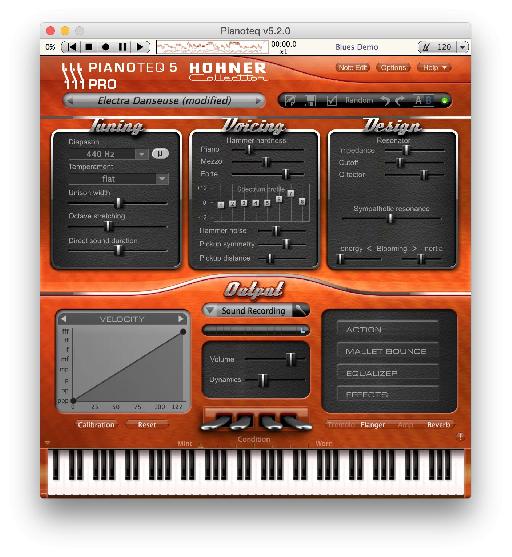 The acoustic pianos that come with most DAWs are pretty good but few would really qualify as being amazing. And most of the third party models, while excellent, take up a massive amount of hard drive space. Pianoteq is different : it uses synthesis to generate its sounds, but does a remarkable job of sounding like a real piano. And it uses next to no drive space and not all that much CPU to do it. It's true that you may not want to pay too much for a single piano model but various versions of the software are available and you can add separate instrument packs, everything from xylophones and steel drums through electric pianos and clavis.

6 - Fabfilter Pro-C
If you're going to add any third party plug-in to your setup, the compressor has to be a contender for the most important. You will compress almost everything at least a little : acoustic guitars, basses, drums and vocals all benefit from an appropriate amount of compression to make the mix gel together. Fabfilter's Pro-C is an excellent choice, beautifully designed and easy to use but with bags of power and flexibility. Giving you lots of visual feedback means it's easier to see exactly how you're compressing your source. Although you probably have a compressor or two in your DAW, you could notice a real difference by adding a specialized third party model.

7 - T-RackS Deluxe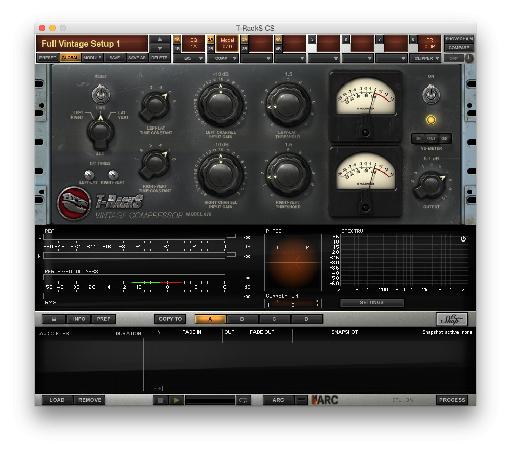 Mastering your tracks isn't optional, it's essential if you want them to sound professional. T-RackS was one of the first software mastering products available to regular users and many years later it's still going strong. There are several versions and the ability to add custom modules too, but the core version is pretty handy for most users. You get nine processors and they can be loaded as individual plug-ins inside your DAW or run in their own application. There's comprehensive metering so you can keep track of what's going on, plus clever genre-based options to tell whether your current treatment is appropriate for the style of music. Dance is mastered harder, jazz less so.

8 - RND Portico 5033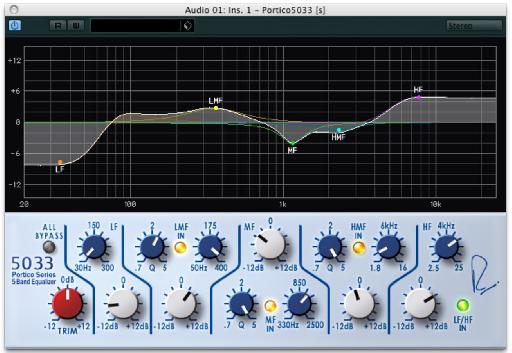 Pay for an EQ when Logic or Cubase already has one? Well, you should at least consider it. Developed by Steinberg and the legendary Rupert Neve, this is a reproduction of his 5033 hardware EQ, remodeled in VCM technology. It's very straightforward, with five bands and a graphic display but crucially it sounds gorgeous. EQ is one of those things you're going to use on pretty much every part of every track so it's worth getting a really good one, and this doesn't disappoint. With incredible sonic finesse and warmth it can really help your tracks to come together better than ever before.