아카디아는 : 몰입 음악, 번개, 로보틱스, 기술 안경 브리스톨 집에 온다
One of the most stunning and immersive music, light and circus events of the past 5 years, Arcadia, came home to Bristol in September and Ask.Audio were there to see, hear and feel the spectacle.
아카디아에서 거미 글래스 톤 베리 2010 그리고에 데뷔했다
Ask.Audio 우리에
브리스톨 이벤트에서 아카디아로 동영상보기 :
A Recycled Past
아카디아의 중심에 거미는 공상 과학 소설에서 무엇인가 보인다. 그것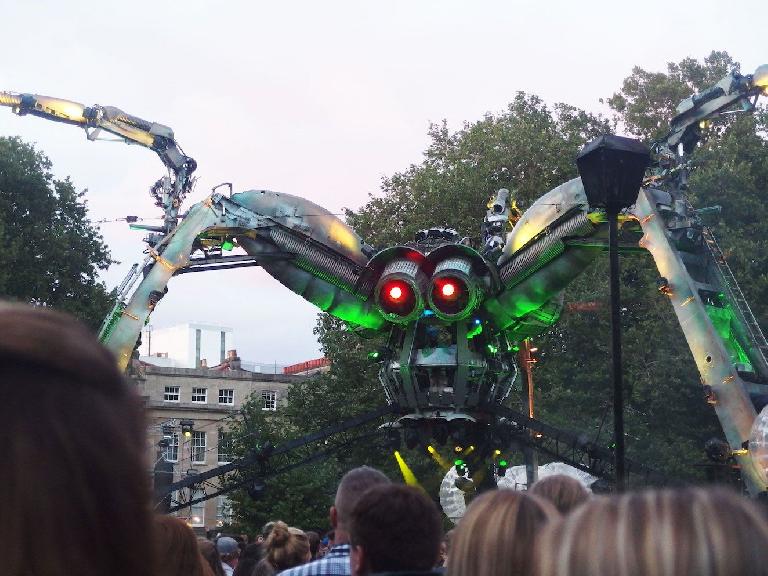 우리의 친절한 거미 재활용 만든 군사 기계 및 산업 구성 요소를 삭제됩니다. 스캐너는 첨단 기술 HM 세관 및 소비세 반에서, 그리고 거미에 다양한 요소가 가젤 헬기 꼬리와 전투기 엔진에서입니다. 우리
Performing The Technology
아카디아 브리스톨에서 금요일 밤 라인업 Leftfield 브리스톨 포함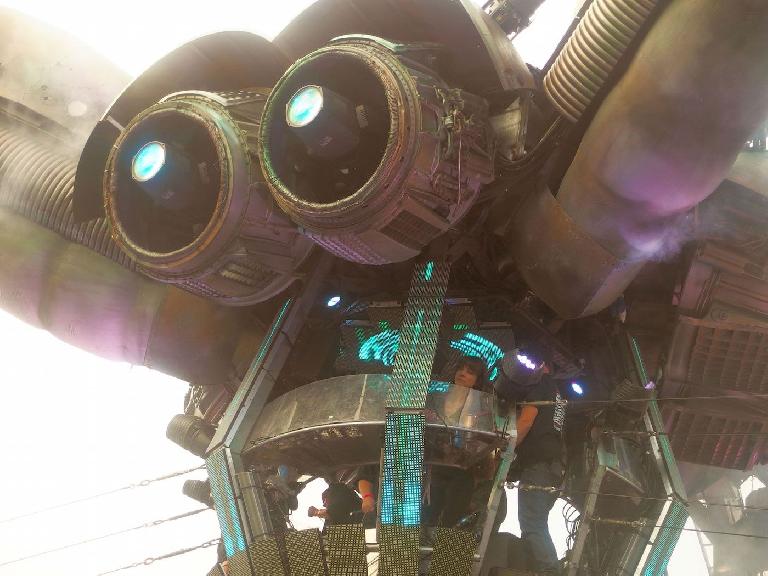 그러나, cirucs 스타일의 성능은 "변태"나는 초점을 맞추고 싶습니다이다. 30 분 연극 공연을 덧붙일
주변 곡예, lazers, 조명 및 환기 소닉스와 결합 또한 번개의 지배자로 알려진 테슬라 코일 사업자는 정말 아슬 아슬한 그들의 춤 동작과 번개 효과를 통해 뭔가를 만들 수 있습니다. 아카디아는 기술 - 서커스과 음악 공연에 새로운 시대를 예고하는 경우, 우리는이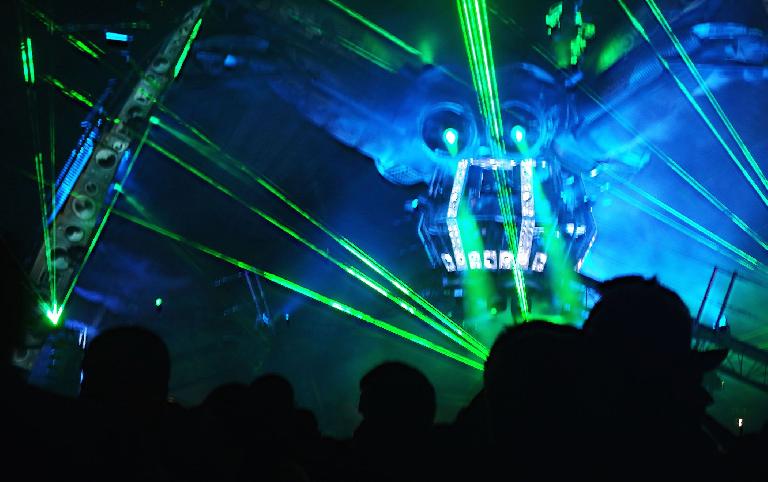 Coming Your Way?
아카디아 정확하게 고객 중심의 상호 작용 경험을 할 수 있도록 설계되지 않은 있지만, 그것은 몰입이다. 오른쪽 뮤지컬 행위로, 아카디아는이다
아카디아는 체크 아웃 가치의 가까운 도시에 올 예정이다 경우. 브리스톨 가격 (약 대부분의 음악 이벤트보다 가파른했다