Arcadia: Música Immersive, Rayo, Robótica, Tecnología espectáculo vuelve a casa a Bristol
One of the most stunning and immersive music, light and circus events of the past 5 years, Arcadia, came home to Bristol in September and Ask.Audio were there to see, hear and feel the spectacle.
La araña de Arcadia hizo su debut en Glastonbury 2010. Y
En Ask.Audio nos
Vea el video de la Arcadia del evento Bristol:
A Recycled Past
La araña en el corazón de Arcadia parece salido de una novela de ciencia-ficción. Ello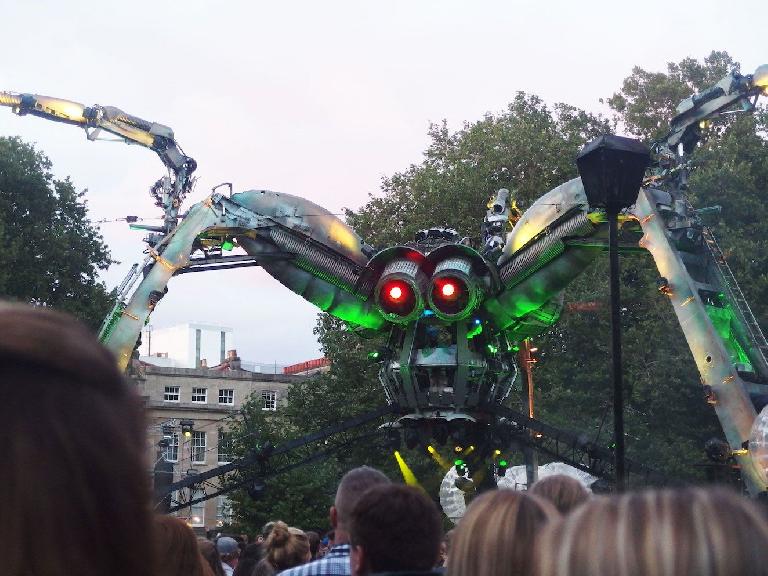 Nuestro amable araña está hecha de reciclado y se desecha la maquinaria militar y componentes industriales. Los escáneres son de una alta tecnología HM Aduanas e Impuestos Especiales furgoneta, y diversos elementos de la araña son de cola del helicóptero de gacela y motores de avión de combate. Nosotros
Performing The Technology
La alineación de la noche del viernes en el Arcadia Bristol incluido Leftfield y Bristol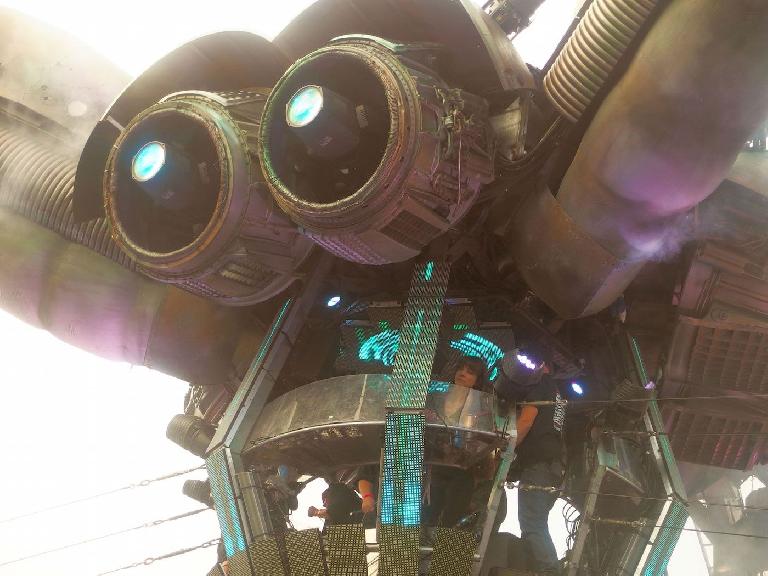 Sin embargo, es el rendimiento cirucs-estilo, "Metamorfosis" Me gustaría enfocar. Un espectáculo teatral 30 minutos precedido
Los operadores de la bobina de Tesla, también conocidos como Los Señores de Rayo, combinadas con las acrobacias, lazers, luces y Sonics evocadores alrededor de ellos para crear algo verdaderamente impresionante a través de sus movimientos de baile y efectos de iluminación. Si Arcadia está anunciando una nueva era en la tecnología, circo y música, entonces tenemos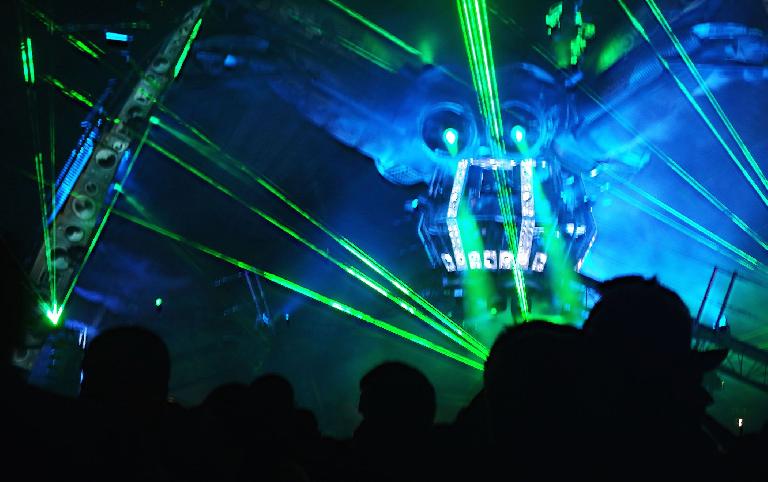 Coming Your Way?
Mientras Arcadia no es exactamente diseñado para ser una experiencia interactiva audiencia centrada, es uno inmersiva. Con los actos musicales correctas, Arcadia es un
Si Arcadia se debe llegar a una ciudad cerca de usted que vale la pena echarle un vistazo. Los precios en Bristol eran más pronunciada que la mayoría de los eventos de música (sobre