Take A Battery Pack
There are more ways than ever before to use mobile devices for serious (as well as not-so-serious) musical tasks. One thing that all these devices have in common though is their reliance on battery power. Sometimes battery life is good and sometimes it's bad, but the more serious the tools you are using, the heavier they are likely to be on the battery. The market for portable battery packs has grown to accommodate these kinds of demands and while you might be familiar with phone "bricks" to charge your phone, there are also more powerful units available. Typically larger and heavier, these are able to charge multiple devices at once (from around $30), even including laptops in some cases (from around $80).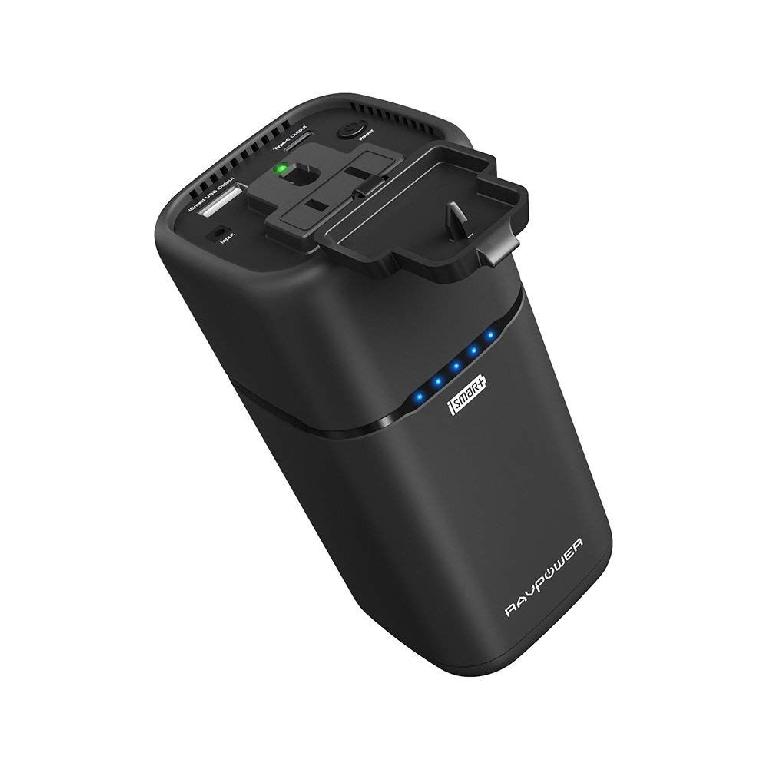 They might not always be so pretty to look at, but they can save the day when your iPad, laptop and phone all need juicing up and you're miles from home. Crucially, the larger models are not either/or - you can charge several devices at the same time. No more scrambling around looking for wall sockets.
2. Cut Down The Clutter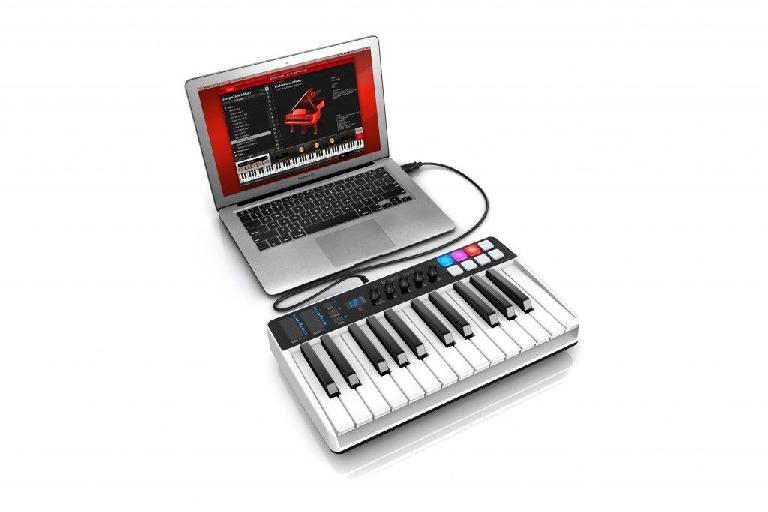 With any technology that's designed to be moved around, you're more likely to use it if you have fewer accessories to carry with you. We noted above that power is pretty essential - without it, nothing works. But there are other concessions you can make to portability. An audio interface with both desktop and iOS compatibility can be used inside and away from the studio. Better still, a mobile-compatible mic like one of the many models from IK Multimedia, Blue Mics and others will often have recording, monitoring and power all going down a single cable to your device. Although they exist for computers, surprisingly few developers have so far made an all in one MIDI and audio device for iOS, but IK Multimedia's iRig Keys I/O (see our review here) is just such a device. A MIDI keyboard controller and audio recording and monitoring interface that uses just a single iOS / USB cable for connection, it also works with your Mac or PC.
3. Use IAA, AU and AudioBus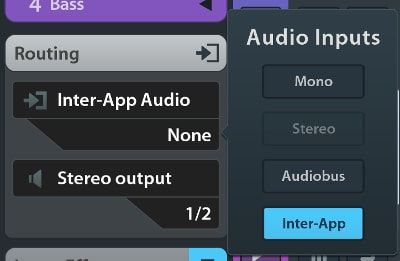 With apologies to Android users, who get a pretty bad deal when it comes to phone and tablet music apps, iOS by contrast has some amazing features that open up the system in ways you might not be aware of. Most serious iOS music applications are compatible with some or all of the following technologies - check before you buy, obviously.
Inter-App-Audio is a way to stream audio between apps, meaning iOS is no longer limited to running only foregrounded music apps. This means you can route the output of a synth app into a mobile DAW and so on. AudioBus is actually an application that does much the same thing, acting as a central hub for routing. There's also virtual MIDI, enabling routing of MIDI easily between iOS apps. Finally, some apps support the use of iOS Audio Units, which can be loaded as plugin instruments and effects just like on the desktop. Again, check before you buy.
4. Get Decent Wired Earbuds Or Headphones
Wireless 'phones use Bluetooth, which can exhibit a slight lag during time-critical processes like recording audio or MIDI as the hardware deals with streaming and encoding the signal. This can happen with laptops as well as tablets / phones, and depends very much on the exact combination of devices you are using. It's less of an issue with watching movies or YouTube, as they aren't so time-sensitive. Wired phones won't do this, so you can remove one potential problem area from any recording setup by staying wired to it.
5. Use Ableton Link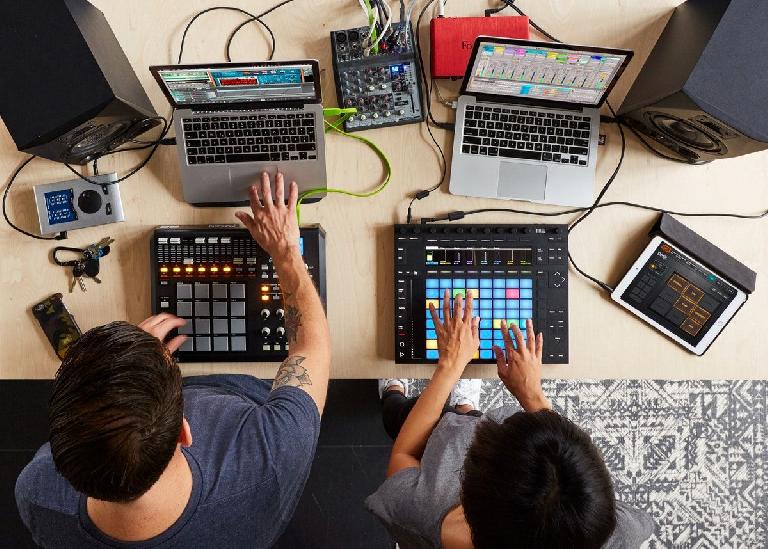 Ableton released Link a couple of years ago. It's a protocol that other developers can build into their products - wireless MIDI synchronization, essentially, and enabled devices can hop on and off of sessions with all the timing taken care of. The best part is that there's no master device, so for example one person changing tempo will cause all other tempos to follow. It's widely supported across a range of desktop and iOS apps - read more and find out if you can start an impromptu jam session here https://www.ableton.com/en/link/.
6. Cheat When Recording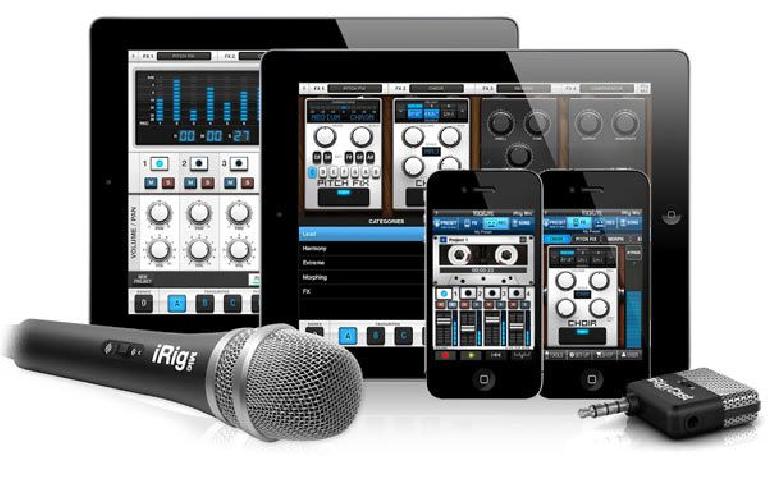 You're not likely to be able to find the perfect recording space when you're away from home - the best you might hope for is a small room or closet. You'll be aware that you can use software plugins to simulate different microphones and vocal environments on your computer - iZotope Nectar and Altiverb to name just a couple. But this is also possible on iOS, with apps like IK's VocaLive, Antares Auto Tune and Virsyn Harmony Voice. And for instruments, Amplitube for iOS, Mic Room, Bias FX and more. You can do a surprising amount of "cheating" even when recording out and about.
7. Store Stuff In The Cloud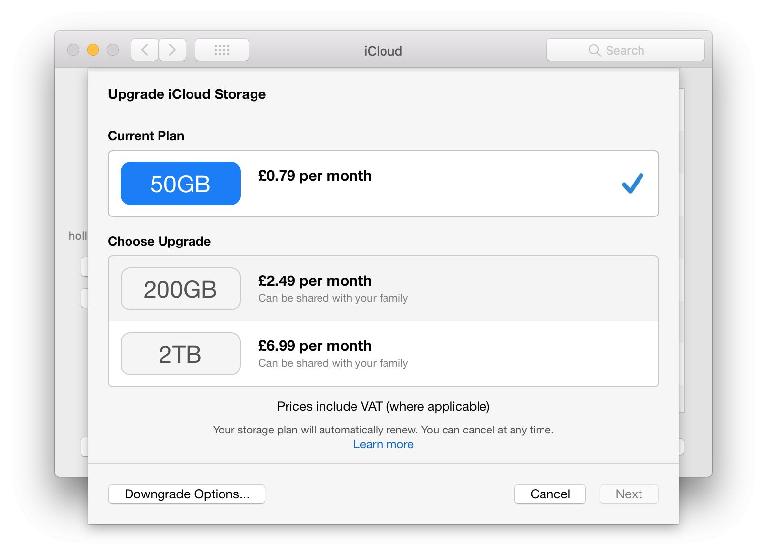 Mobile devices have limited storage capacities and much of this is often taken up with the operating system and apps. Laptops have it easier of course, but phones and tablets can have just 32GB of space which limits you for storing sample libraries and recordings. Invest in expanding your cloud storage space - Apple users can get 50GB for $0.99/month or 200GB for $2.99/month and this is also accessible from Windows machines using the iCloud Drive app for Windows. Google Drive costs £1.59/month for 100GB or £7.99 for 1TB, and Microsoft OneDrive is £1.99/month for 50GB. All providers offer further deals and enticements, and remember this storage can be shared by all your devices and sometimes also other family members. So you can pull libraries and recordings down from the cloud easily.
8. Consider A Companion For Your Desktop DAW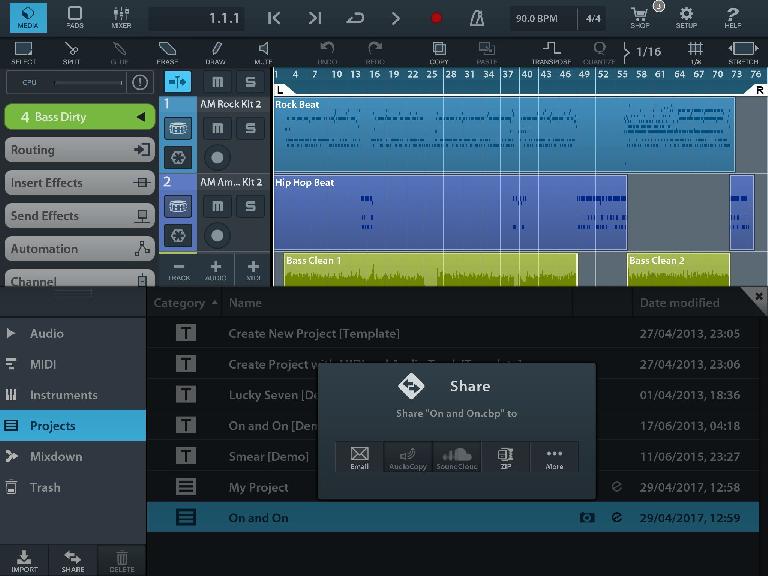 There are many fine DAWs available now for mobile devices, but if you already run one on the desktop, you'll improve your options by going for a mobile DAW that's made by the same company. These can typically exchange project data seamlessly between mobile and desktop, often via the cloud. And the less work you have to do to move between devices, the more likely you are to use the gear. Apple's GarageBand for iPad and GarageBand / Logic Pro on the desktop have great file exchange, as do Cubasis for iPad (pictured above) and Cubase on Mac / PC. Some third party iOS apps can export in Ableton Session file format, and FL Studio mobile projects can be opened in the desktop version as well.