Reaper has some nice handy editing features, and the one I really like is the Ripple Editing function. It allows you to easily change up your project on a track basis, or on all the tracks simultaneously. In this article I'll give you the run through on how to enable ripple editing, and how to apply it to single track or multiple tracks. You will see how helpful this editing function is, and it will definitely help speed up your workflow. Let's get into how this is done.

Step 1 '" The Different Modes
Ripple Editing is enabled from the Toolbar, the Options Menu, or you can use the shortcut Option-P (Mac) or Alt-P (PC). But I like toggling it via the Toolbar menu as the icon gives you a visual aid on which mode it is in.
By default, ripple editing is disabled. When you click on the icon or use the menu or shortcut it will change the mode to Ripple Editing per-track. Take note of how the Toolbar icon changes to show you it is in this mode.
If you click it again, it changes it to Ripple Editing All Tracks, and again make sure to take note of the look of the icon change in the Toolbar. This way you can easily tell what mode you are in by quickly eyeing out the icon. Next I'll go into detail on each mode.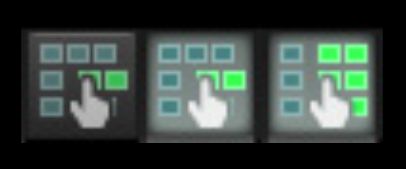 Here are the three modes. On the left Ripple editing is disabled, in the middle it is set to Ripple Editing per-track, and on the right is Ripple Editing All Tracks.
Step 2 '" Ripple Editing Per Track
Like the name entails, ripple editing has a '