Actuando como el hardware perfecto soporte para los usuarios de DVS y DJs controlador, el 8 de ultra baja latencia y pads de percusión RGB sensibles al tacto con aftertouch son perfectos para disparar muestras, señales, loops y efectos. Entrando como el más extenso controlador muestra Serato SP6 en el mercado, las luces de neón también ofrece retroalimentación LED para cada ranura de muestra retroalimentar la información de estado y modo.

Un total de 8 modos de potencia se puede acceder por hasta 4 cubiertas con una sola NEÓN: Sampler, Pad FX, máquina de cortar, Looped Slicer, Cue, Flip, Hot Loop y Loop Manual están a su alcance. El modo FLIP nuevo le permite grabar y reproducir sus propios remixes o secuencias de activación de señal sobre la marcha. El manejo de estas funciones avanzadas es fácil como inteligente un código de colores los pads de percusión 'ofrece a los usuarios información visual en cada modo, por lo que youll nunca se pierden mitad de su actuación. Dos codificadores con pulsación sin fin para la navegación pista, control de volumen y edición lazo completan este dispositivo simple pero potente.
Tomando la inspiración de los platos-RP 8000 cambian el juego, también puede conectar dos controladores NEON través de la función de enlace inteligente, ahorro de puertos USB preciosos mientras que le permite empujar su rendimiento aún más.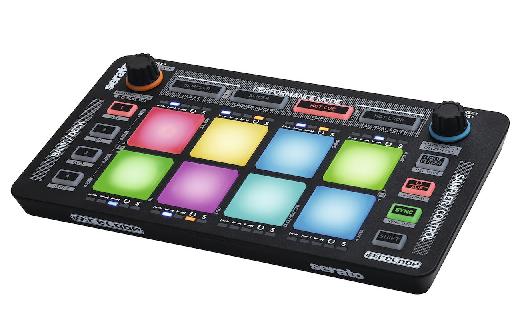 Un diseño robusto pero extremadamente plana hace NEÓN no sólo la herramienta de rendimiento plug-and-play final, pero también es algo que también se puede guardar fácilmente en cualquier bolsa de DJ y puesta a punto para su uso en cuestión de segundos.
Declaración AJ Bertenshaw / CEO Serato INC LP:
"Finally, the Reloop Neon brings an ultra-compact form to an accessory specifically designed for Serato DJ. It will be an excellent addition to any minimalist DJ setup to put a host of powerful Serato features within reach without wasting any space."
Neon es el primer controlador modular de Reloop para Serato DJ y cuenta con el más amplio control muestra Serato SP6 en el mercado - no hay otro controlador modular Serato DJ ofrece la gama de funciones que Reloop Neon hace. De fabricación de alta calidad,, construcción robusta extremadamente plana a un precio justo - nuestra "poderosa caja" para Serato DJ.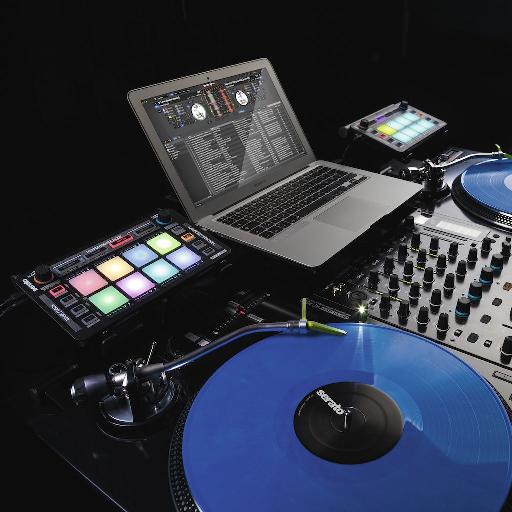 MSRP. 129
Características
Controlador modular Potente pad de batería Serato DJ

Oficial Serato accesorio: plug-and-play con Serato DJ

Control de sampler Dedicado Serato DJ SP-6

El control de 4 decks para máquina de cortar, Cue y Loop

Complemento perfecto para los usuarios de DVS y DJs controlador

8 pads de batería de rendimiento RGB sensibles al tacto

Un total de 8 modos de funcionamiento intuitivos (Sampler, Pad FX, máquina de cortar, Looped Slicer, Cue, tirón, Bucles calientes, Loop y Loop Manual)

Soporta nuevo modo Flip marca: Crear ediciones individuales de una canción 'sobre la marcha' y desencadenar estas secuencias como tapa caliente

Sampler:
La más extensa controlador muestra Serato SP6 en el mercado

5 variantes de disparo diferentes por ranura de muestra (One Shot, Toggle, Hold, Modo y sincronización Repetir) con sus correspondientes LED de estado para la retroalimentación visual

El acceso a los 6 ranuras de las muestras sincronizables en 4 bancos

Control de volumen de la muestra dedicada (Slot Master)

Pad FX:
Acceso directo a 6 seleccionable FX iZotope en modo FX Pad (Profundidad de control de velocidad

Slicer / Looped Slicer:
Modos de funcionamiento la máquina de cortar el corte de sus pistas para

Cue / Cue del rollo:
8 códigos de colores puntos cue por cubierta que puede originarse como rollo

Loop / Loop Manual:
Acceso rápido a más de 8 loops almacenables y control de bucle manual de

Otras características:
2 codificadores con pulsación sin fin para el control de volumen, navegación pista, la edición de bucle, así como Shift bucle y la función de bucle rollo

Censor de deslizamiento y funciones de sincronización para todas las cubiertas se puede seleccionar directamente con el controlador

Modo Internal / relativa para los usuarios DVS

Bus USB

Smart Link: TM1 pueden conectarse entre sí a través de cable mini jack

Funciona con todos los DJ o estudio de software compatible con MIDI

Robusta construcción, pero aún así fácil de transportar gracias a su diseño de perfil delgado

Detalles técnicos
Conexiones: Mini USB, puerto de enlace, Kensington

Dimensiones: 223 x 16.1 x 123 mm

Peso: 359,2 gr (neto)

Incl. Cable USB, guía de inicio rápido y cable de conexión (3,5 mm)

Web: