Handeln als die perfekte Unterstützung für Hardware-DVS-Benutzer und Controller DJs, die 8 Ultra-Low-Latency-und berührungsempfindlichen RGB Drum Pads mit Aftertouch sind perfekt für die Auslösung Proben, Cues, Loops und Effekte. Kommen Sie sich als umfangreichste Probe-Controller Serato SP6 auf dem Markt, bietet das NEON auch LED-Rückmeldung für jede Probe Schlitz Rück Status und Modus-Information.

Insgesamt 8 Leistungsstufen um bis zu 4 Decks mit nur einem NEON zugegriffen werden: Sampler, FX-Pad, Slicer, Slicer geschliffen, Cue, Flip, Hot Loop und manuelle Loop-sind alle an Ihren Fingerspitzen. Das brandneue Flip-Modus ermöglicht die Aufzeichnung und Wiedergabe Ihrer eigenen Remixe oder Cue-Trigger-Sequenzen auf der Fliege. Umgang mit diesen erweiterten Funktionen ist einfach so schlau Farbcodierung der Drum-Pads "bietet dem Anwender ein visuelles Feedback in jedem Modus sind Sie nie mittleren Leistungs verloren gehen. Zwei Endlosdruckgeber für Track-Navigation, Lautstärkeregler und Loop-Bearbeitung füllen Sie dieses einfache, aber leistungsfähige Gerät.
Inspiriert von den game-chan RP-8000 Plattenspieler, können Sie auch zwei NEON-Steuerungen über Smart-Link-Funktion spart wertvolle USB-Anschlüsse und ermöglicht Ihnen, Ihre Leistung weiter zu schieben.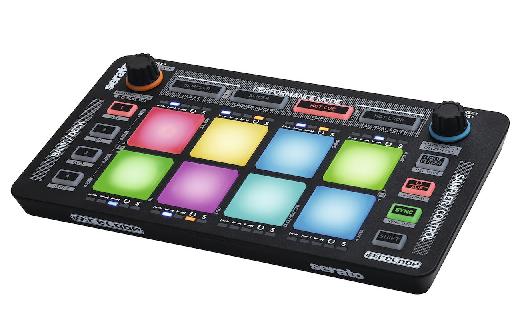 Ein extrem flaches Design macht noch robust NEON nicht nur die ultimative Plug-and-Play-Performance-Tool, aber auch etwas, das auch leicht in jedem DJ Tasche verstaut werden kann und Set-up für den Einsatz in einer Angelegenheit von Sekunden.
Erklärung AJ Bertenshaw / CEO Serato INC LP:
"Finally, the Reloop Neon brings an ultra-compact form to an accessory specifically designed for Serato DJ. It will be an excellent addition to any minimalist DJ setup to put a host of powerful Serato features within reach without wasting any space."
Neon ist Reloop erste modulare Controller für Serato DJ und es verfügt über die umfangreichste Serato SP6 Probenkontrolle auf dem Markt - keinen anderen Serato DJ modulare Steuerung bietet die Palette von Funktionen, die Reloop Neon tut. Hochwertige Verarbeitung, extrem flache, robuste Bauweise zu einem fairen Preis - unser "Mighty Box" für Serato DJ.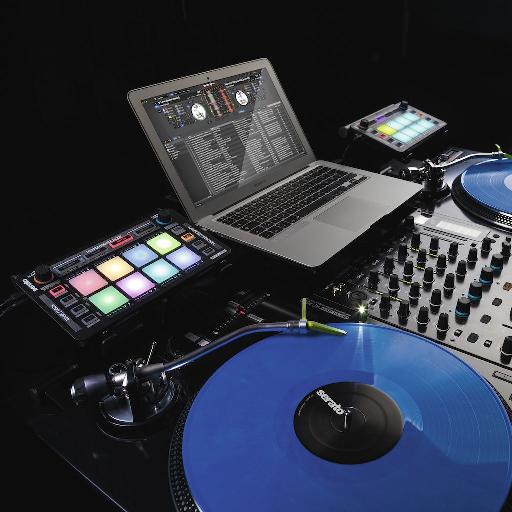 UVP. 129
Features
Leistungsstarke Serato DJ Drum Pad modulare Steuerung

Amts Serato Zubehör: Plug-and-Play mit Serato DJ

Dedicated Serato DJ SP-6 Sampler Steuer

4-Deck Steuerung für Slicer, Cue und Loop-

Perfekte Ergänzung für Nutzer und DVS-Controller DJs

8 berührungsempfindliche RGB Leistung Drum-Pads

Insgesamt 8 intuitive Performance-Modi (Sampler, FX-Pad, Slicer, Slicer geschliffen, Cue, Flip, Hot Loops, Loop und manuelle Loop)

Unterstützt brandneue Flip-Modus: Erstellen Sie individuelle Änderungen von einem Song "on the fly" und lösen diese Sequenzen als Hot Flip

Sampler:
Die umfangreichste Serato SP6 Probe-Controller auf den Markt

5 verschiedene Trigger-Varianten pro Sample Slot (One Shot, Makeln, Halten, Wiederholungsmodus und Sync) mit entsprechenden Status-LED für visuelles Feedback

Zugriff auf alle 6 synchronisierbar Sample-Slots in 4 Banken

Dedicated Probe Lautstärke (Master Slot)

Pad FX:
Direkter Zugang zu 6 wählbare iZotope FX in Pad FX-Modus (Velocity Depth Control

Schneider / Slicer Endlosschleife:
Slicer Leistungsarten für Schneiden der Tracks

Cue / Cue Roll:
8 farbcodierte Cue-Punkte pro Deck, die als Rollen ausgelöst werden kann

Schleife / Manual Loop:
Schneller Zugriff auf mehr als 8 speicherbare Schleifen und manuelle Steuerung

Weitere Features:
2 endlos Push Encoder zur Lautstärkeregelung, Titel Navigation, Loop-Bearbeitung sowie Schleifenschiebe und Loop-Rollfunktion

Zensur, Slip und Sync-Funktionen für alle Decks können direkt mit dem Controller ausgewählt werden

Interne / relativen Modus für DVS-Benutzer

USB-Bus mit Strom versorgt

Smart-Link: TM1 können miteinander über Kabel mit Klinkenstecker angeschlossen werden

Funktioniert mit jedem MIDI-kompatiblen DJ oder Studio Software

Robuste Konstruktion, aber immer noch leicht zu transportieren durch schlanke Profile-Design

Technische Details
Anschlüsse: Mini-USB, Link-Port, Kensington

Abmessungen: 223 x 16,1 x 123 mm

Gewicht: 359,2 g (netto)

Inkl. USB-Kabel, Schnellstartanleitung und Link-Kabel (3,5 mm Klinke)

Web: