Agendo come l'hardware perfetto supporto per gli utenti DVS e DJ controller, il 8 ultra-bassa latenza e sensibili al tocco drum pad RGB con aftertouch sono perfetti per l'attivazione di campioni, spunti, loop ed effetti. Entrando come la più ampia controllore campione Serato SP6 sul mercato, il NEON offre anche un feedback a LED per ogni slot campione di retroazione di stato e modalità informazioni.

Un totale di 8 modalità di potenza si può accedere fino a 4 deck con un solo NEON: Sampler, Pad FX, affettatrice, Looped Slicer, Cue, Flip, Hot Loop e Loop manuale sono tutti a portata di mano. La modalità FLIP nuovo consente di registrare e riprodurre i propri remix o sequenze di trigger spunto al volo. Manipolazione queste funzioni avanzate è facile come codifica a colori intelligente drum pad "offre agli utenti un feedback visivo in ogni modalità, in modo youll mai perdersi mid-prestazioni. Due push encoder senza fine per la navigazione pista, controllo del volume e la modifica ciclo completano questo dispositivo semplice ma potente.
Prendendo ispirazione dalle giradischi RP-8000-gioco che cambia, è anche possibile collegare due controller NEON tramite la funzione Smart Link, risparmiando preziose porte USB, consentendo di spingere ulteriormente le prestazioni.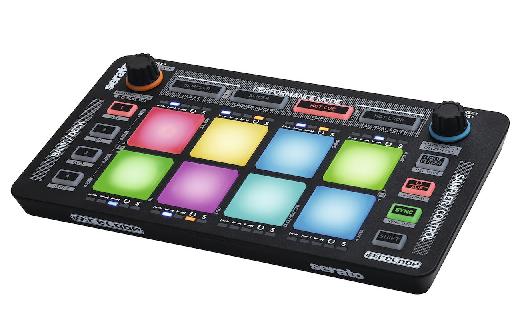 Un design estremamente piatto ma robusta rende NEON non solo lo strumento di prestazioni plug-and-play finale, ma anche qualcosa che può anche essere facilmente riposto in qualsiasi borsa e DJ set-up per l'uso in pochi secondi.
Dichiarazione AJ Bertenshaw / CEO Serato INC LP:
"Finally, the Reloop Neon brings an ultra-compact form to an accessory specifically designed for Serato DJ. It will be an excellent addition to any minimalist DJ setup to put a host of powerful Serato features within reach without wasting any space."
Neon è il primo controllore modulare di Reloop per Serato DJ e dispone della più ampia del campione di controllo Serato SP6 sul mercato - nessun altro controller modulare Serato DJ offre la gamma di funzioni che Reloop Neon fa. Produzione di alta qualità, estremamente piatto, costruzione robusta ad un prezzo equo - la nostra "scatola potente" per Serato Dj.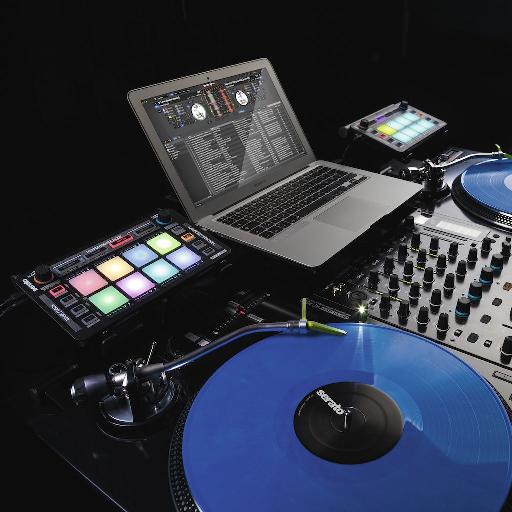 MSRP. 129
Lineamenti
Potente Serato DJ drum pad controller di modulare

Ufficiale Serato accessorio: plug-and-play con Serato DJ

Dedicato Serato DJ SP-6 Controllo del campionatore

Controllo a 4 deck per Slicer, Cue e Loop

Aggiunta perfetta per gli utenti DVS e DJ regolatore

8 touch-sensitive drum pad prestazioni RGB

Un totale di 8 modalità di performance intuitive (campionatore, Pad FX, affettatrice, Looped affettatrice, Cue, vibrazione, Hot Loop, Loop e Loop manuale)

Supporta la modalità Flip nuovo di zecca: Creare le singole modifiche da una canzone 'al volo' e innescare queste sequenze come vibrazione calda

Sampler:
La più ampia controllore campione Serato SP6 sul mercato

5 diverse varianti di innesco per slot campione (One Shot, Toggle, Tenere, Repeat Mode e Sync) con status corrispondente a LED per feedback visivo

L'accesso a tutti i 6 slot campione sincronizzabili in 4 banche

Controllo del volume del campione dedicato (Master Slot)

Pad FX:
Accesso diretto a 6 selezionabili iZotope FX in modalità FX Pad (Velocity Profondità Controllo

Affettatrice / Looped Slicer:
Modalità di prestazione Affettatrice per affettare le tracce

Cue / Cue rotolo:
8 codice colore cue point al ponte che possono essere attivati ​​come rullo

Loop / Loop manuale:
Accesso rapido a più di 8 cicli memorizzabili e controllo ad anello manuale

Altre caratteristiche:
2 push encoder senza fine per il controllo del volume, traccia la navigazione, editing ciclo così come anello di scorrimento e la funzione loop roll

Censore, slip e le funzioni di sincronizzazione per tutti i ponti possono essere selezionate direttamente con il controller

Modalità Internal / parente per gli utenti DVS

Alimentata dal bus USB

Smart Link: TM1 possono essere collegati tra loro tramite cavo mini jack

Funziona con tutti i DJ o in studio software MIDI compatibile

Costruzione robusta, ma comunque facilmente trasportabile grazie al design sottile profilo

Dettagli tecnici
Connessioni: Mini USB, porta di collegamento, Kensington

Dimensioni: 223 x 16.1 x 123 millimetri

Peso: 359,2 gr (netto)

Incl. Cavo USB, guida rapida e cavo di collegamento (jack 3,5 mm)

Web: