Agindo como o hardware perfeito suporte para usuários DVS e DJs controlador, a 8 de ultra-baixa latência e drum pads RGB sensíveis ao toque com aftertouch são perfeitos para o desencadeamento de amostras, pistas, loops e efeitos. Chegando como o mais extenso controlador amostra Serato SP6 no mercado, a NEON também oferece um feedback LED para cada slot de amostra realimentando status e modo de informação.

Um total de 8 modos de potência pode ser acessado por até 4 pavimentos com apenas um NEON: Sampler, Pad FX, Slicer, cíclico Slicer, Cue, Flip, Hot Loop e Loop manual estão todos ao seu alcance. O modo FLIP novíssimo permite gravar e reproduzir seus próprios remixes ou seqüências de disparo cue em tempo real. Lidar com essas funções avançadas é fácil, inteligente codificação de cores dos blocos de percussão oferece aos usuários feedback visual em cada modo, para que você nunca vai se perder no meio da performance. Dois Push Encoder infinitas para navegação pista, controle de volume e edição de loop completar este dispositivo simples, mas poderosa.
Inspirando-se nas plataformas giratórias RP-8000 para mudar o jogo, você também pode ligar dois controladores de néon através de função de ligação inteligente, economizando portas USB preciosas, permitindo-lhe empurrar o seu desempenho ainda mais.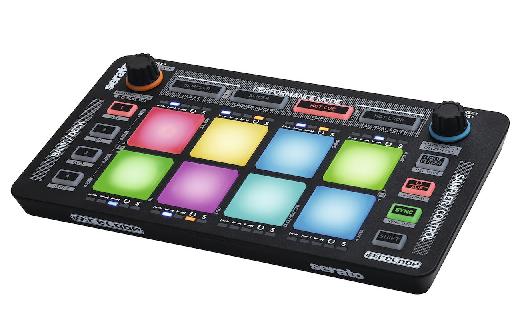 Um projeto ainda resistente extremamente plana faz NEON não só a melhor ferramenta desempenho plug-and-play, mas também algo que também pode ser facilmente arrumadas em qualquer bolsa e DJ set-up para uso em questão de segundos.
Declaração de AJ Bertenshaw / CEO Serato INC LP:
"Finally, the Reloop Neon brings an ultra-compact form to an accessory specifically designed for Serato DJ. It will be an excellent addition to any minimalist DJ setup to put a host of powerful Serato features within reach without wasting any space."
Neon é o primeiro controlador modular de Reloop para Serato DJ e possui o mais extenso controle de amostra Serato SP6 no mercado - qualquer outro controlador modular Serato DJ oferece uma gama de funções que Reloop Neon faz. Fabricação de alta qualidade, construção robusta extremamente plana a um preço justo - o nosso "poderoso caixa" para Serato Dj.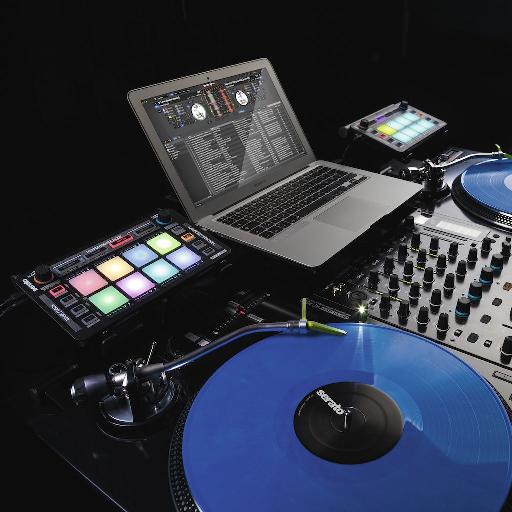 MSRP. 129
Características
Controlador modular poderoso bloco de percussão Serato DJ

Serato Oficial Acessório: plug-and-play com Serato DJ

Dedicado Serato DJ SP-6 controle amostrador

Controle de 4 decks para Slicer, Cue e Loop

Complemento perfeito para usuários DVS e DJs controlador

8 pads de bateria de desempenho RGB sensíveis ao toque

Um total de 8 modos de desempenho intuitivos (Sampler, Pad FX, Slicer, cíclico Slicer, Cue, Flip, Hot Loops, Loop e Loop manual)

Suporta novíssimo modo Flip: Criar edições individuais de uma canção "on the fly" e desencadear essas seqüências como flip Hot

Sampler:
A mais extensa controlador amostra Serato SP6 no mercado

5 variantes de gatilho diferentes por slot de amostra (One Shot, Alternar, Reter, Modo de Repetição e Sync) com estatuto correspondente LED para feedback visual

Acesso a todos os 6 slots de amostra sincronizáveis ​​em quatro bancos

Controle de volume da amostra Dedicado (Slot Master)

Pad FX:
Acesso directo a 6 selecionável iZotope FX no modo FX Pad (controle de profundidade Velocity

Slicer / loop Slicer:
Modos de desempenho Slicer para corte de suas faixas

Cue / Cue rolo:
8 cores codificadas pontos de sinalização por deck que podem ser acionados em rolo

Curva / manual Loop:
Acesso rápido a mais de 8 loops que podem ser armazenadas e controle de loop manual do

Outras características:
2 Push Encoder infinitas para controle de volume, navegação pista, edição de loop, bem como Shift loop e função rolo laço

Censor, escorregar e funções de sincronização para todos os decks podem ser selecionados diretamente com o controlador

Modo Interno / parente para usuários DVS

Bus-powered USB

Smart Link: TM1 podem ser conectados entre si via cabo mini jack

Funciona com todos os softwares de DJ ou estúdio compatível MIDI

Sturdy construção, mas ainda fácil de transportar devido ao design de perfil fino

Detalhes técnicos
Conexões: mini-USB, ligação da porta, Kensington

Dimensões: 223 x 16,1 x 123 milímetros

Peso: 359,2 gr (líquido)

Incl. Cabo USB, guia de início rápido e cabo de ligação (tomada de 3,5 mm)

Web: