In Logic Pro 9, the developers introduced a very handy feature called the Note Pad. The Note Pad has text areas where you can create, view, and edit project and track notes. You open it by clicking on the icon in the upper right area of the Control Bar. See Pic 1.

Pic 1
When you open it, you will see that there are two tabs, one for the project and one for notes on specific tracks.
In Pic 2, you can see a note that I created in the Note Pad about the project as a whole.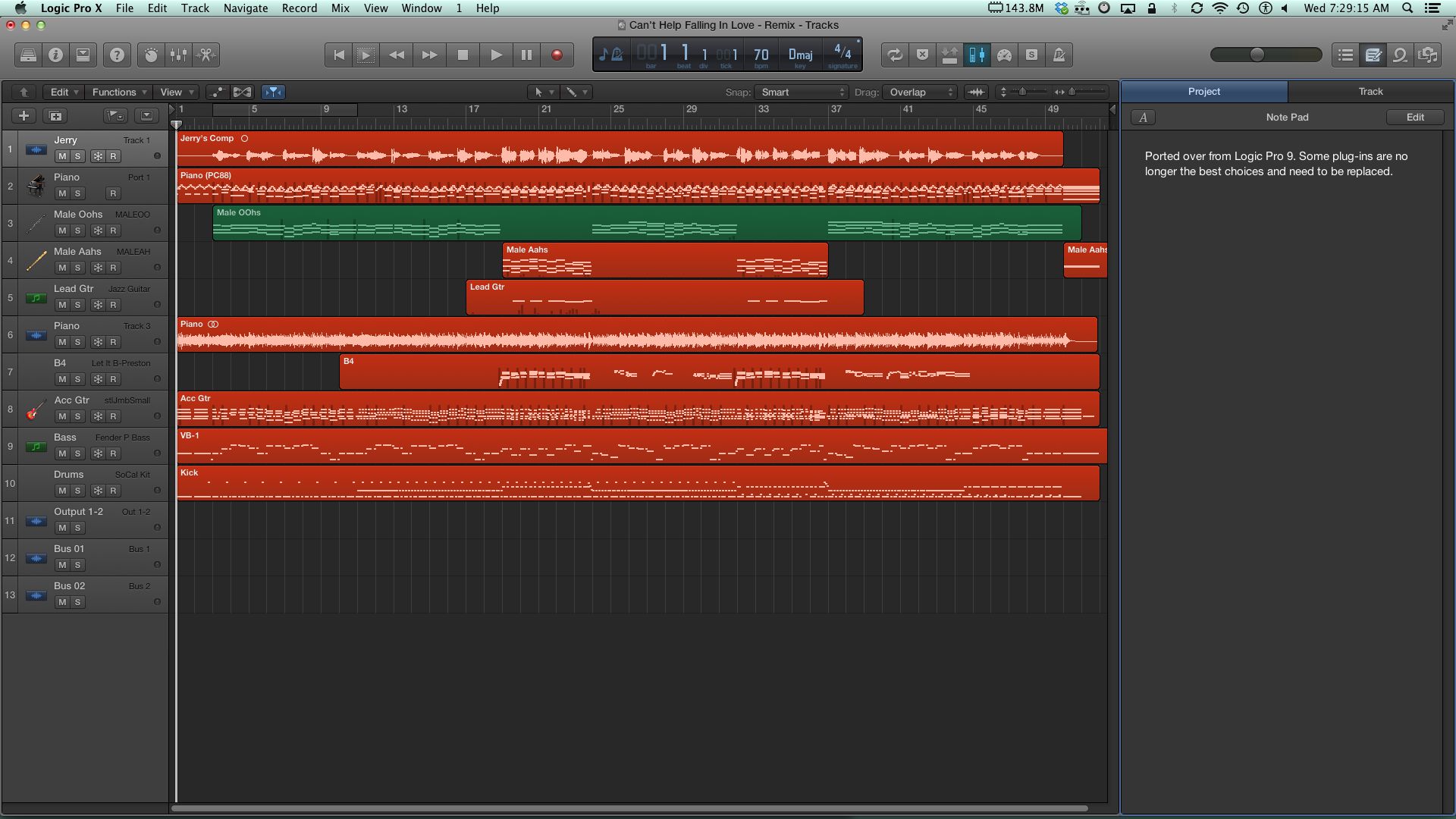 Pic 2
In Pic 3, you can see a note that I created in the Note Pad about a specific track.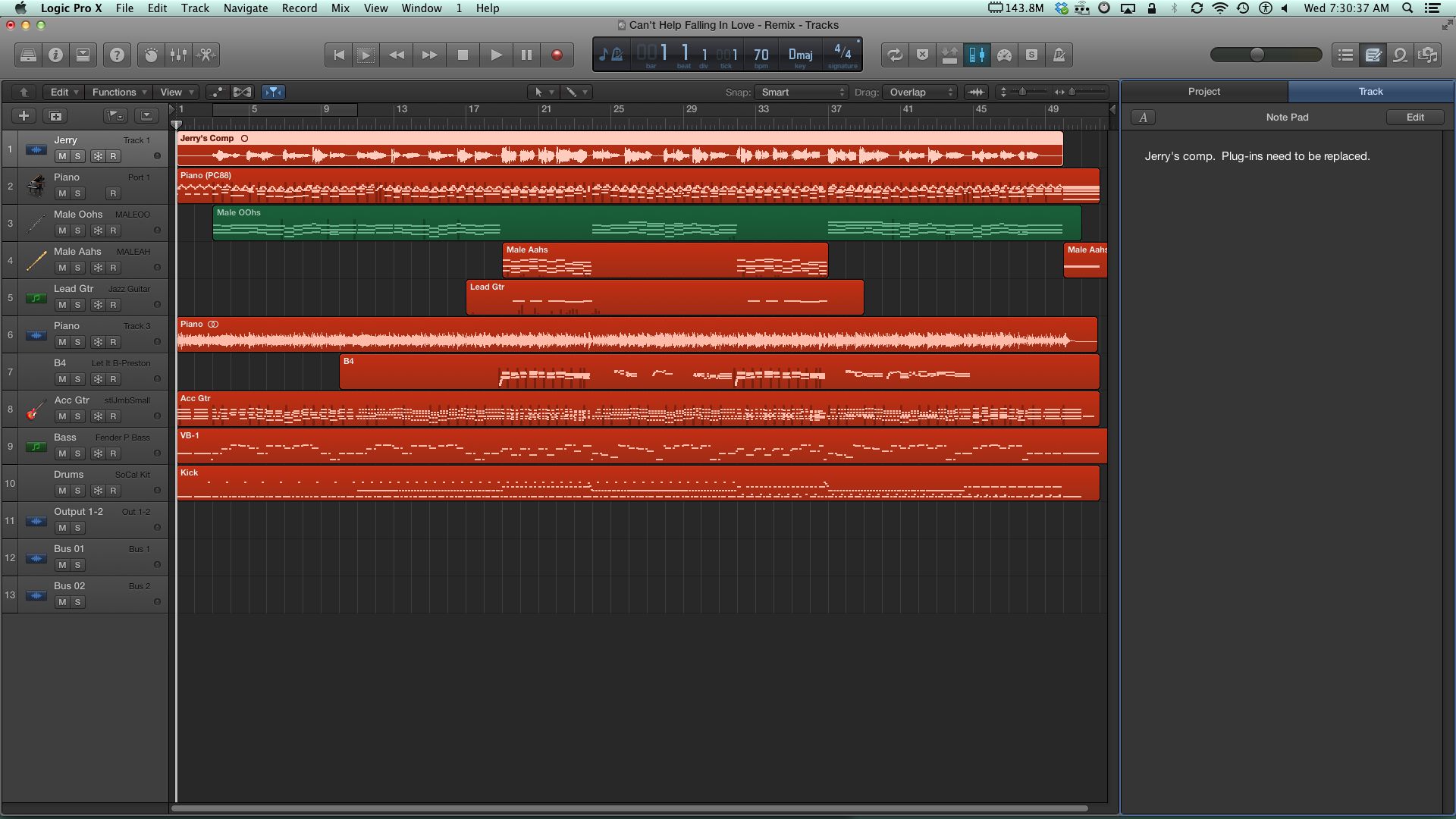 Pic 3
Clicking the edit button first, then highlighting the text, and then clicking on the font symbol, as I did in Pic 4, allows you to change the font, its size, and its color. You then must click Done to complete your choices.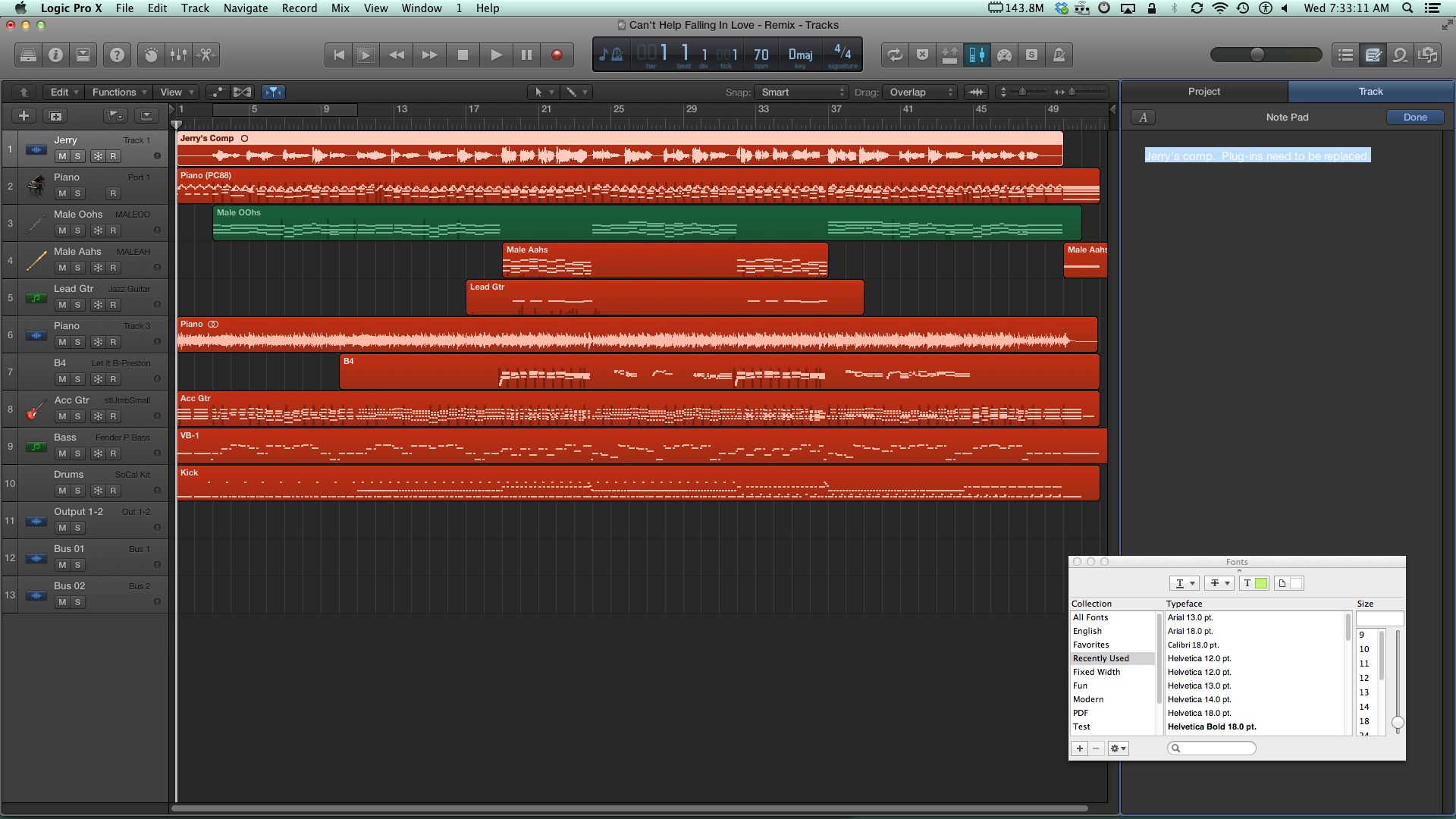 Pic 4
Whenever I have taught Logic Pro 9, I have praised this feature to those in attendance, and yet in all candor, I have never really made it a part of my personal workflow. I think that is about to change with Logic Pro X because of a new feature called Project Alternatives.
Everyone who has worked on a song or a cue in a computer program knows what it is like to work hard on it only to discover, "Man, this thing was better 4 hours ago. I really went in the wrong direction."
So it is important in my opinion to save different versions so that you can always get back to it as it was in an earlier or later state. So I have always advised people to save it as i.e "Frankie and Johnny 1", then "Frankie and Johnny 2", "Frankie and Johnny 3," etc.
With previous versions of Logic Pro, this meant you had to go under the Open Recent menu and find the version, or do so in the Finder if you did not work on it recently. Then of course when you opened it, Logic would have to reload everything. Digital Performer has a wonderful feature called "Chunks" so that it is not necessary.
I wish I could say that in Logic Pro X we now have the equivalent feature but it is not so. When switching between Project Alternatives, it will still reload everything. However, we can save the alternatives so that they can all be accessed within the one project with specific notes about what has changed. This makes the Note Pad feature far more desirable for me to use.
In Pic 5, you can see I am creating a New Alternative by going under the File > Alternatives menu.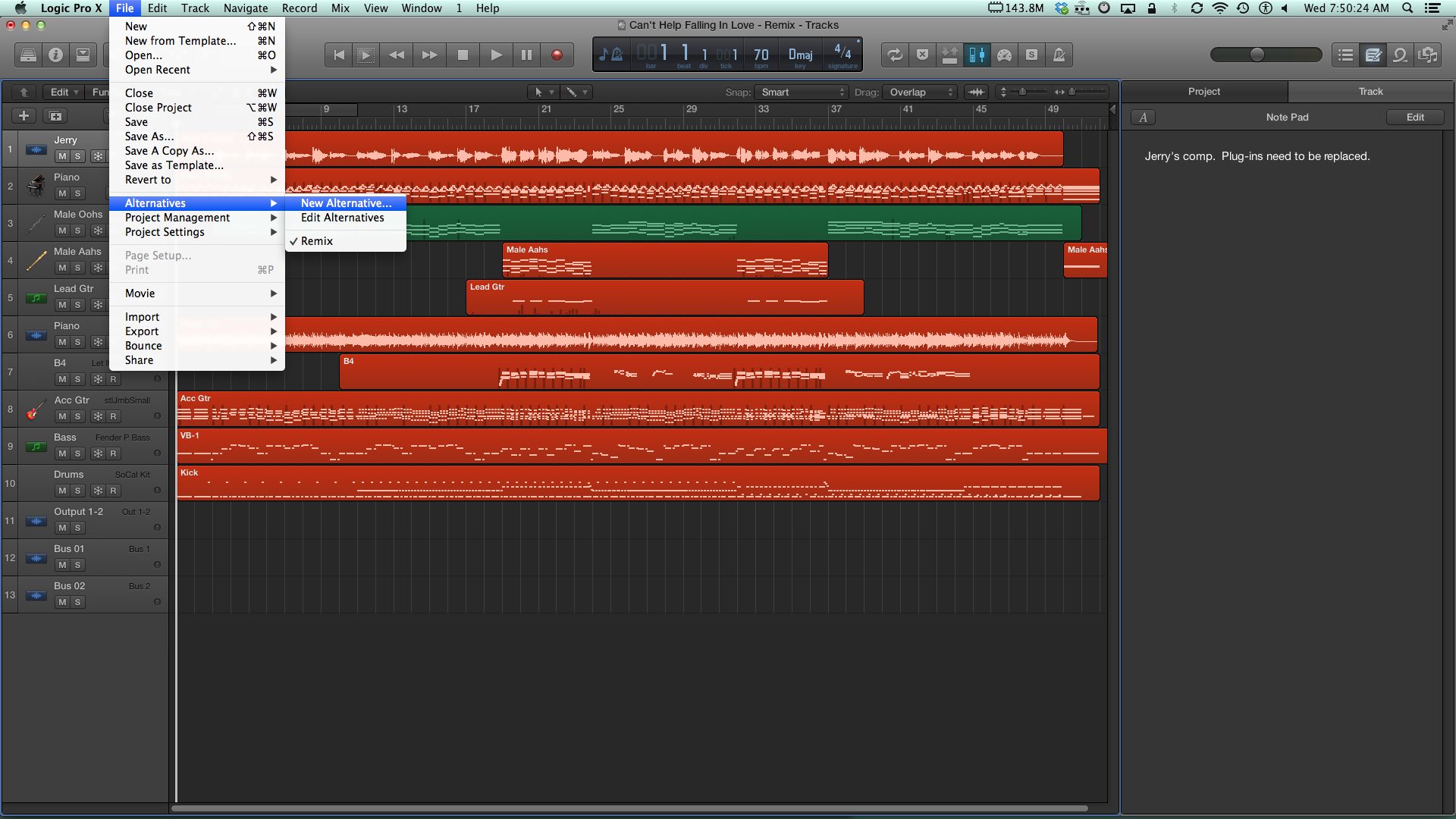 Pic 5
I name it Remix #2 (so imaginative!), make changes to the lead vocal's plug-ins, update the track notes to reflect that, and save it, so that it is now what you see in Pic 6.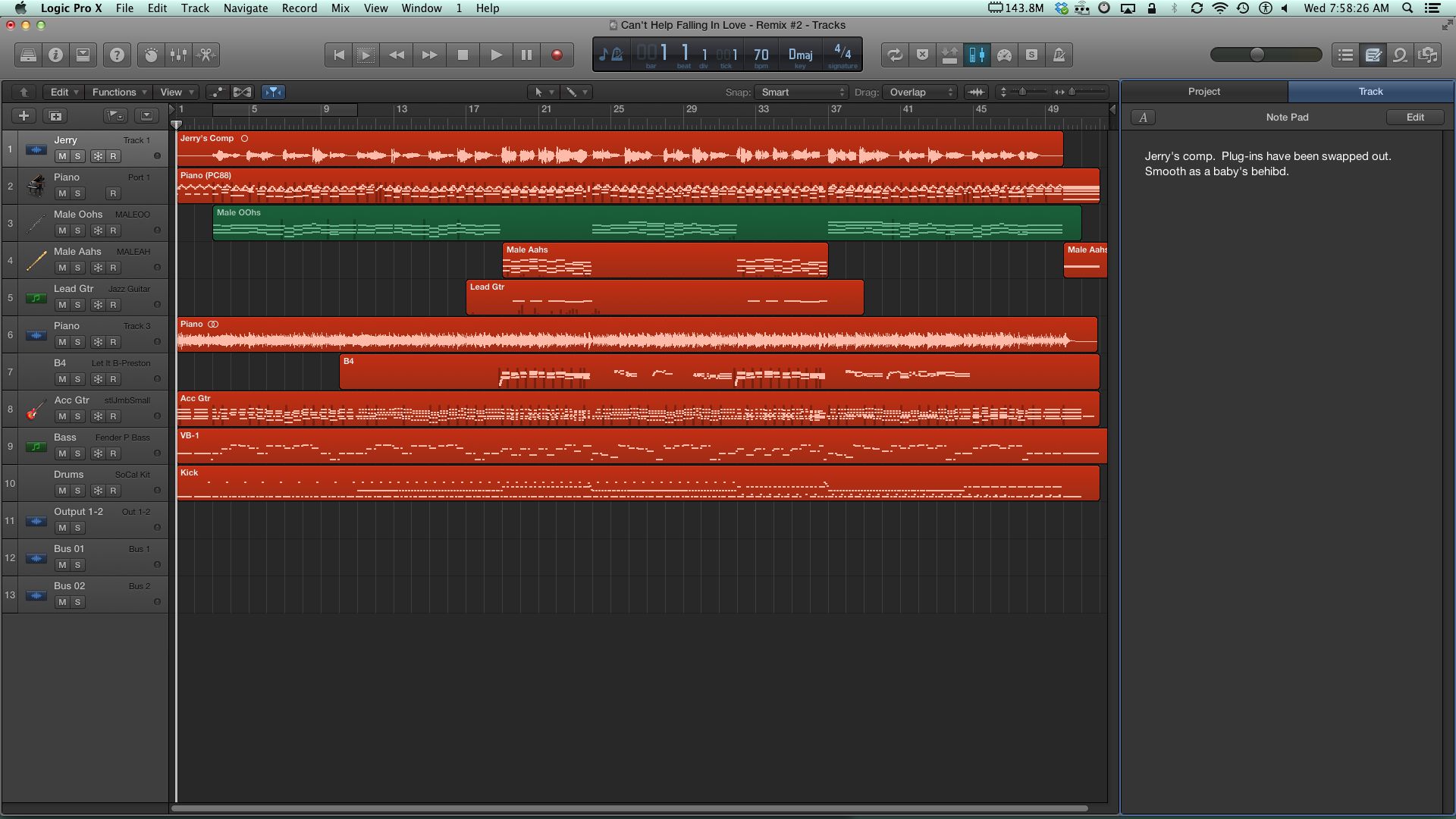 Pic 6
I can then continue to work in this fashion, creating a new alternative perhaps every hour or so with specific notes for either the project and/or tracks, as you can see I have done in Pics 7 and 8.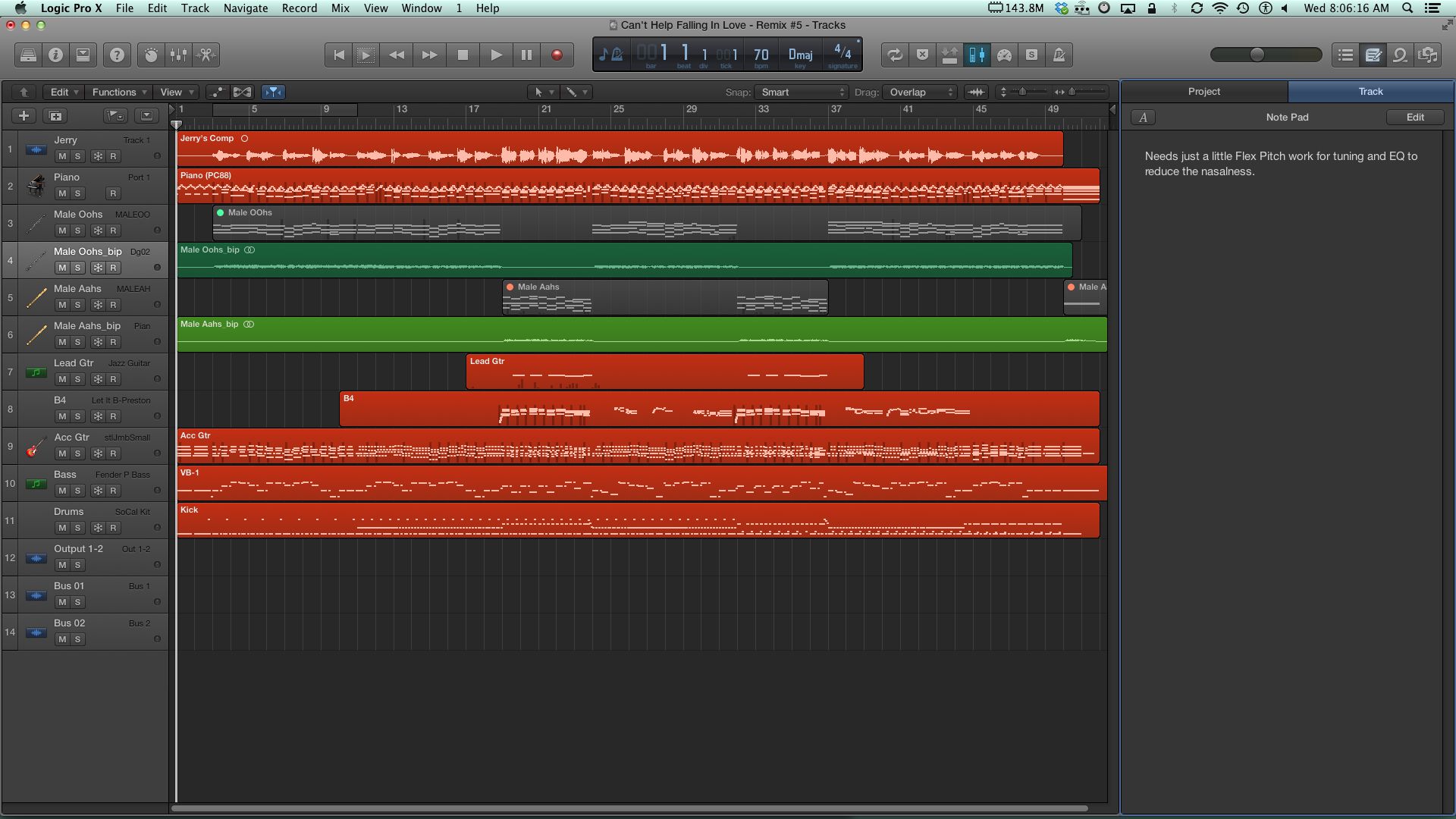 Pic 7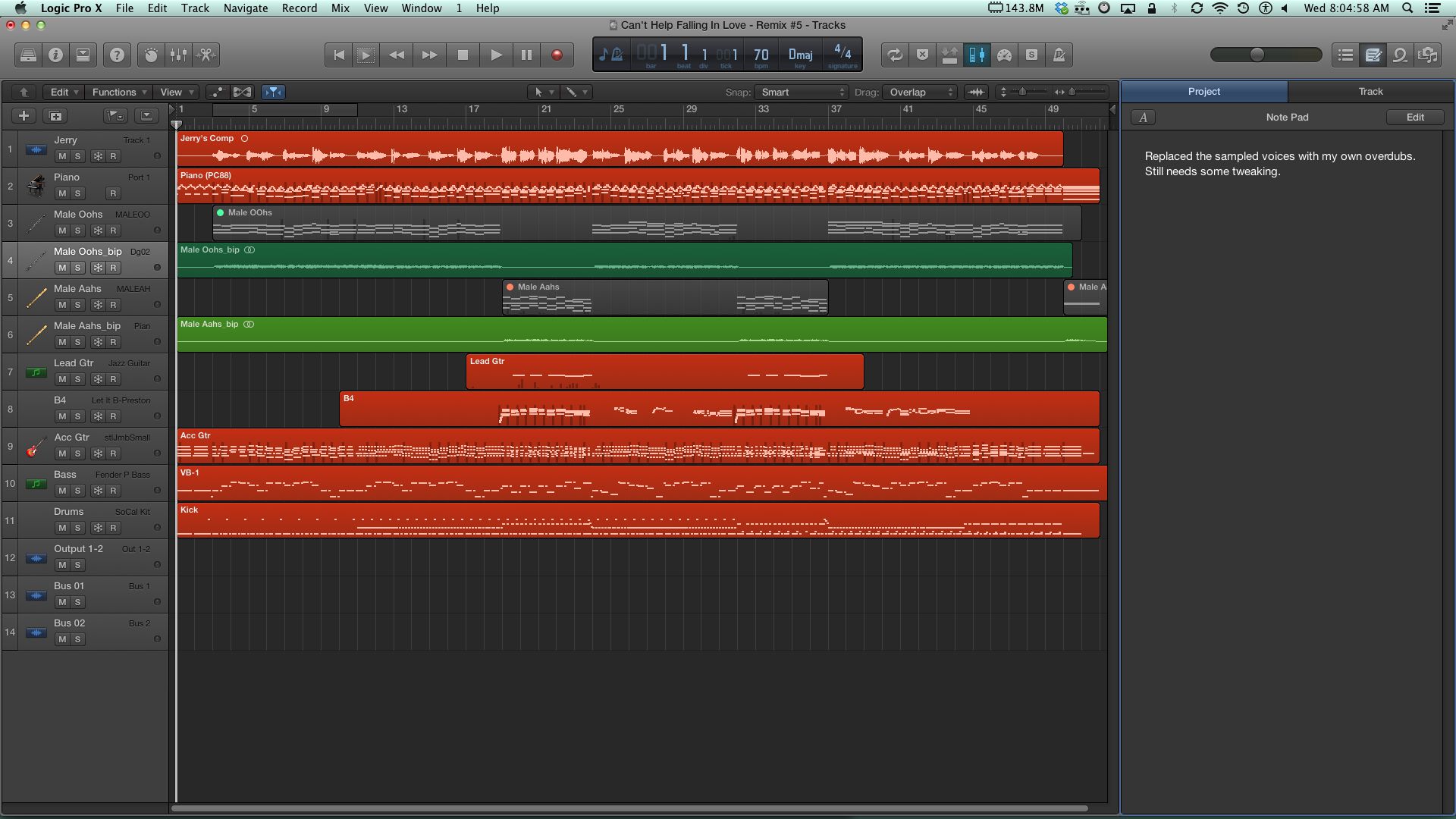 Pic 8
You can easily switch to another alternative under File > Alternatives. This is going to help with the organization of my work a lot and I recommend you take it for a test drive.