Oktober 2014The Gitarre Design-Firma fragen Kickstarter-Community der Hintermänner zur Unterstützung ihrer neuen MIDI-Gitarre-Technologie im Rahmen eines Angebots an Geld zu kommen, um den Prototyp bis zur Produktion zu nehmen.
Die expressiv MIDI Guitar System ist Plug & Play kompatibel mit virtuellen keine Hardware oder Software MIDI-Gerät und lässt Gitarristen Rekord, komponieren und Aufführen von Musik digital während der Wiedergabe eines regelmäßigen E-Gitarre.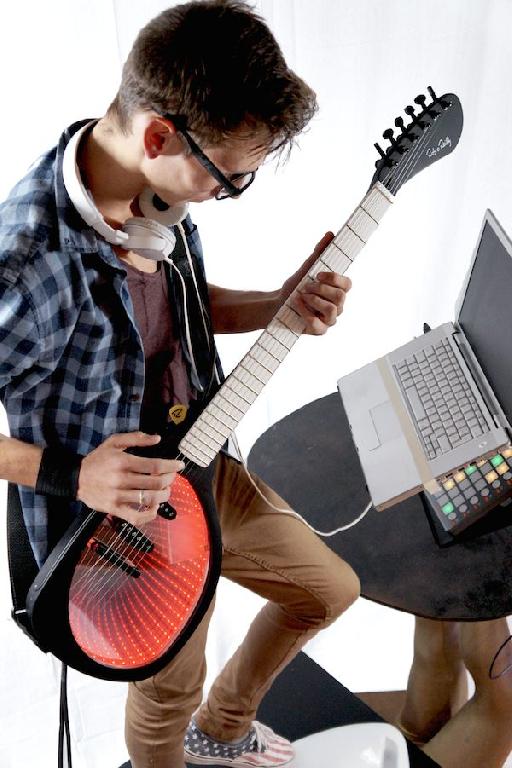 Gründer von RORGuitars, erklärt Rob OReilly, wie das Konzept kam:
"We challenged ourselves to make a guitar that had real MIDI, real guitar playability and real control that would allow guitar players create digitally using the instrument they know best - their guitar."
"After three years of development and testing we have reached the stage where we can say that we have solved this problem and produced a system that we know guitar players at all levels of ability will love to play."
Expressiv: MIDI Guitar System http://bit.ly/expressiv
Hintergrund:
Rob OReilly ist ein Elektroingenieur, Gitarre Designer und Gründer von RORGuitars, eine Gitarre Produktionsunternehmen mit Sitz in Irland. In dem Bemühen, die finanzielle Unterstützung und Öffentlichkeitsarbeit für die Entwicklung seiner Gitarre Designs zu gewinnen, gewann er Investitionen in der irischen Dragons Den TV-Show und lief eine erfolgreiche Kickstarter-Kampagne mit IG Guitars. RORGuitars brachten ihre erste Gitarre auf den Markt im Jahr 2013, und arbeiten an weiteren Innovationen arbeiten, um Musiker zu finden neue Wege, um Sound mit Technologie zu schaffen.
Web: http://www.rorguitars.com
Kickstarter: http://kck.st/1vJ27c5