October 2014–The guitar design company are asking Kickstarter's community of backers to help support their new MIDI guitar technology in a bid to raise funds to take the working prototype to production.
The Expressiv MIDI Guitar System is 'plug and play' compatible with virtual any hardware or software MIDI device and lets guitarists record, compose, and perform music digitally while playing a regular electric guitar.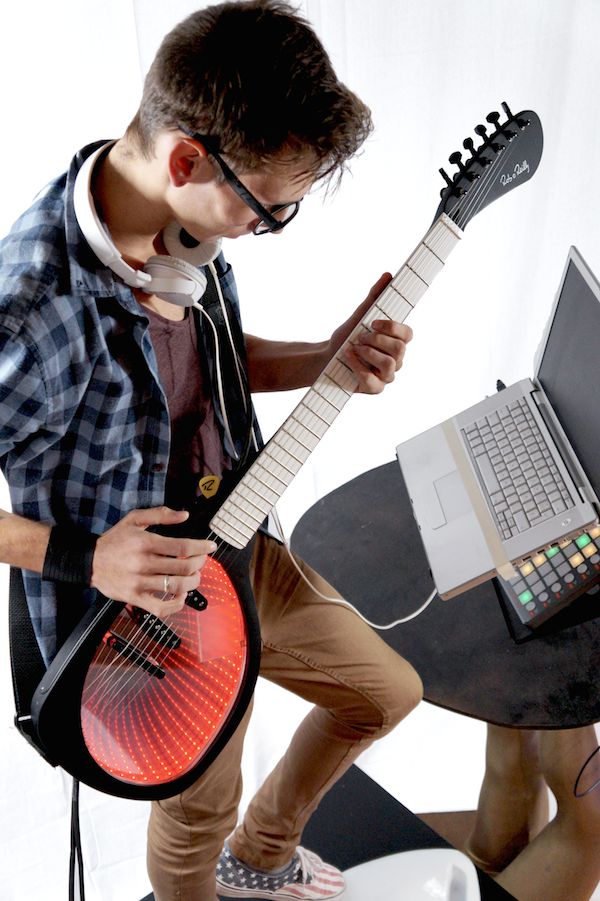 Founder of RORGuitars, Rob O'Reilly explains how the concept came about:
"We challenged ourselves to make a guitar that had real MIDI, real guitar playability and real control that would allow guitar players create digitally using the instrument they know best - their guitar."
"After three years of development and testing we have reached the stage where we can say that we have solved this problem and produced a system that we know guitar players at all levels of ability will love to play."
Expressiv: MIDI Guitar System — http://bit.ly/expressiv
Background:
Rob O'Reilly is an electronic engineer, guitar designer, and founder of RORGuitars, a guitar manufacturing company based in Ireland. In a bid to gain financial support and publicity for the development of his guitar designs, he won investment in the Irish Dragons Den TV show and ran a successful Kick-starter campaign with IG Guitars. RORGuitars brought their first guitar to market in 2013, and are working on further innovations to help musicians find new ways to create sound with technology.
Web: http://www.rorguitars.com
Kickstarter: http://kck.st/1vJ27c5