Octubre 2014The empresa de diseño de la guitarra están pidiendo comunidad de Kickstarter de patrocinadores para ayudar a mantener a su nueva tecnología de guitarra MIDI en un intento de recaudar fondos para llevar el prototipo de trabajo de producción.
El Sistema de la guitarra MIDI Expressiv es plug and play compatible con cualquier dispositivo MIDI virtual de hardware o software y permite grabar guitarristas, componer y ejecutar música digital durante la reproducción de una guitarra eléctrica normal.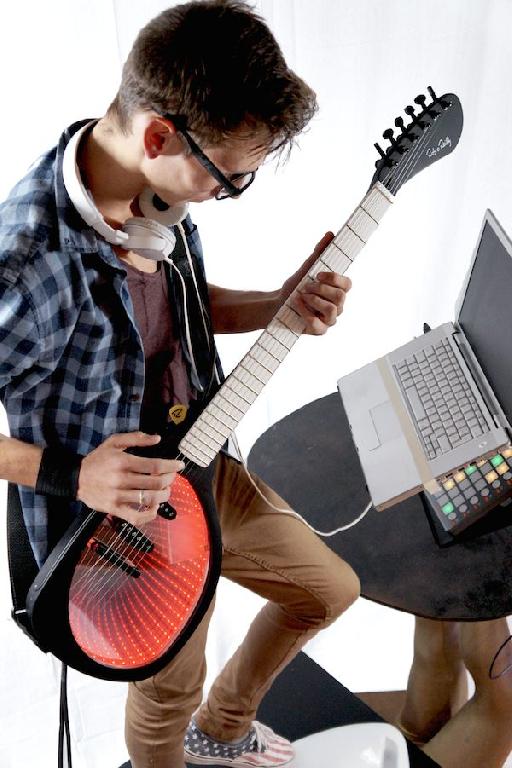 Fundador de RORGuitars, Rob OReilly explica cómo el concepto, fue así:
"We challenged ourselves to make a guitar that had real MIDI, real guitar playability and real control that would allow guitar players create digitally using the instrument they know best - their guitar."
"After three years of development and testing we have reached the stage where we can say that we have solved this problem and produced a system that we know guitar players at all levels of ability will love to play."
Expressiv: MIDI Sistema Guitarra http://bit.ly/expressiv
Antecedentes:
Rob OReilly es un ingeniero electrónico, diseñador de la guitarra, y fundador de RORGuitars, una empresa de fabricación de la guitarra con sede en Irlanda. En un intento por ganar el apoyo financiero y la publicidad para el desarrollo de sus diseños de la guitarra, que ganó la inversión en el programa de televisión irlandesa Dragons Den y se pasó una campaña de pedal de arranque exitoso con IG Guitars. RORGuitars trajeron su primera guitarra en el mercado en 2013, y están trabajando en nuevas innovaciones para ayudar a los músicos a encontrar nuevas formas de crear sonido con la tecnología.
Web: http://www.rorguitars.com
Kickstarter: http://kck.st/1vJ27c5