What is being billed as a 'hardware drum machine tour de force', Beatbox Anthology 2 promises to give you every possible rhythmic element you could want from your favorite drum machines of the past. I spent a week with Beatbox Anthology 2 from UVI and here's what I found out.
The Vitals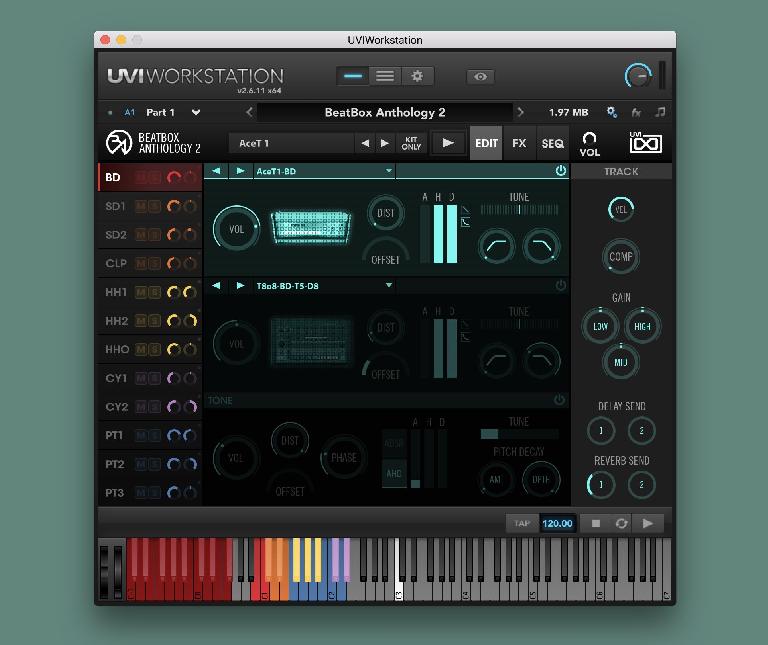 Let's get the specs out of the way. BBA2 is a library from UVI that runs in the (free) UVI Workstation or inside of (less free) Falcon. This anthology is a collection of samples and grooves from 111 different hardware drum samplers (honestly, I didn't know that there were that many!) with over 11 thousand samples. The engine allows for layering of up to 3 different drum machines in a single plugin instance, and allows for MIDI drag-n-drop between the plugin and your DAW host.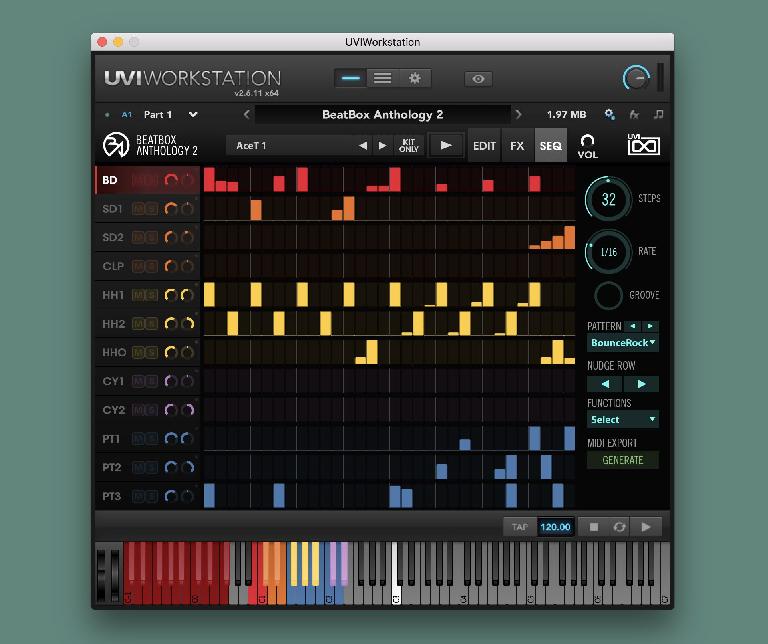 There is an onboard sequencer with a ton of patterns and options, including the modification and randomization of each individual 'lane'. The pre-programmed beats are numerous and pretty fantastic. Here's a basic shuffle that had a real 'hammond home organ' backing track vibe to it:
They really nailed the sound between the crisp samples and the FX. The programming and presets are clearly meticulously done. After checking out the retro presets, I jumped into the more modern machines. I tooled around until I found a beat I liked that had some neat percussive elements to it:
This one was a little more aggressive, and I was quickly starting to get hooked. It wasn't until I hit the 'custom' category, though, that BBA2 grabbed me with both…er… knobs? The 'custom' category is a large library of presets that mix and match elements from all of the 111 drum machines. You've got a kick from a 70's machine combined with a snare from a 90's machine, and it sounds excellent. Combine that with the 3 layers per instrument option and some of these patches are simply colossal.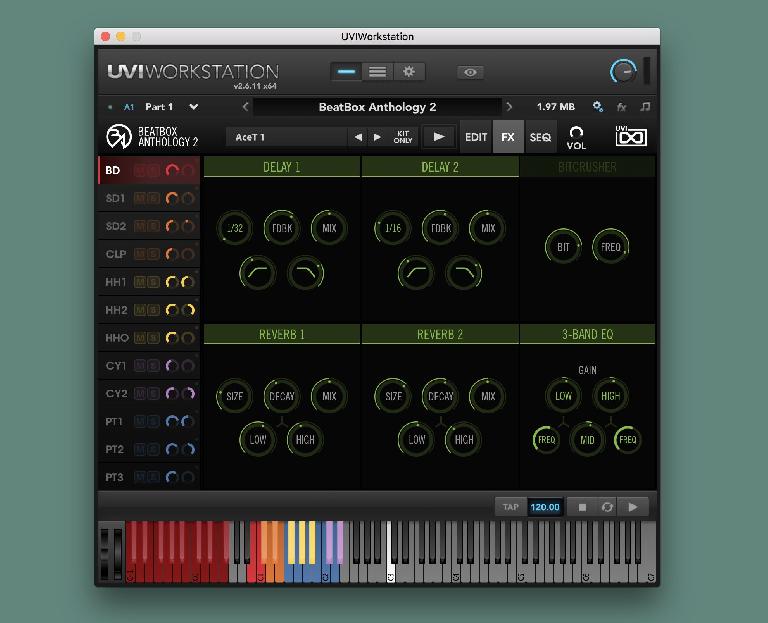 The FX, the samples, the stereo panning of the kit elements… it was almost too much. The kits in the custom category are just so much fun to play with. They range from cool to bizarre, and from filtered to humongous. Once I found myself in the 'custom' category, I found it hard to flip over to anything else.
Conclusion
It quickly became clear after my time with Beatbox Anthology 2 that I haven't been demanding enough from my drum machine virtual instruments. From the pre-programmed sequence patterns to the looped patterns that were actually sampled directly off the original machine, BBA2 has something for every type of musician. The built in FX are great, although I do wish there were a few more of them with some global filter options.
One final note, and it's not a small one, is that BBA2 is wonderfully efficient. It weighs in at a quite reasonable 3.02 gigabytes of space, and when running inside of MainStage, it barely increases the processor or memory load at all. Hats off to the folks at UVI for programming yet another slick instrument!
Price: $149
Pros: Crystal clear sounds, beautiful FX, dead-simple UI, wonderfully efficient engine, small HD footprint, great pre-programmed patterns
Cons: I do wish the filter controls were global and not 'per element', but this is easily remedied with your own DAW's filter