Wednesday 28th January 2015­​Editors Keys has released a limited edition of it's 'Vocal Booth Home Edition' in bright orange to celebrate the launch of the new StudioSeries logo. The company has produced 300 vocal booths which are available on a first come first serve basis.
The vocal booth which is aimed at singers, voice over artists and podcasters is designed to give a professional and studio quality sound to recordings that can be recorded at home.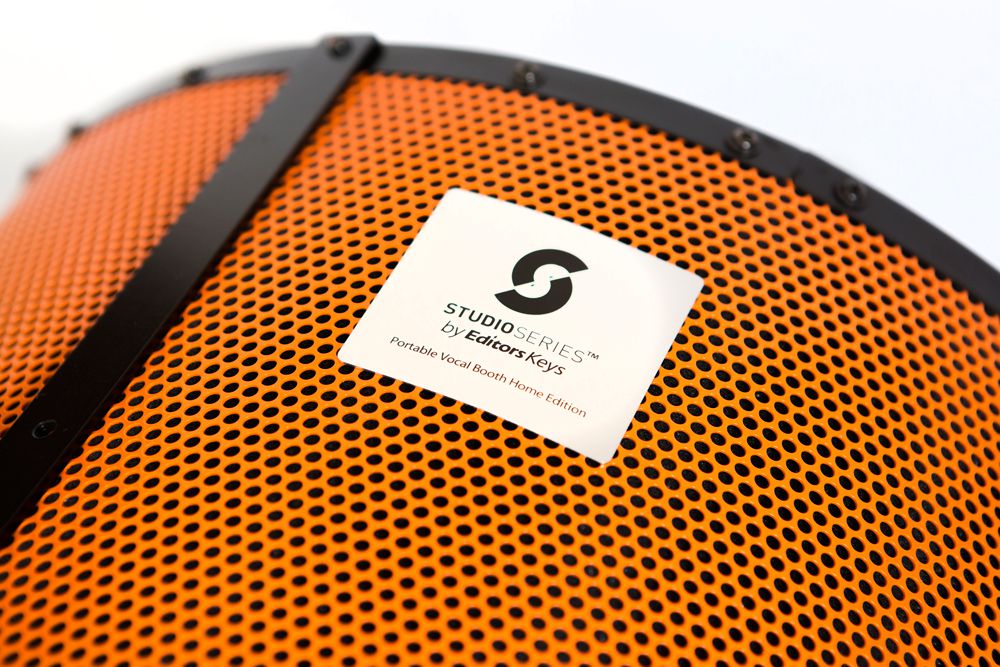 The portable vocal booth attaches itself to a microphone stand and allows for great recording conditions every time. With specially designed acoustic foam, the booth is processed in a way which not only helps to create dry vocals but also prevents exterior noise. The booth promises to help improve your home recording conditions.
"We thought it would be fun to offer a bold coloured collectors edition of our 'Vocal Booth Home Edition' for fans of the original or for users who are looking for something very different to add to their home studio setup."
The limited edition of the Vocal Booth Home is available to purchase now on the Editors Keys website for £99.99 GBP