TR-909 Analog Clone From Behringer $299 Price Revealed
The RD-909 (Roland TR-909 analog clone) has eneted the pre, pre-production stage and the official price of this drum machine is now known. Excited synth heads read on...
It's not so much breaking news as continually breaking news. Since before Superbooth 2018 we knew Behringer were creating their own version of the original Roland TR-909 drum machine. And just this morning Uli Behringer has revealed the price and approx. availability of their analog recreation.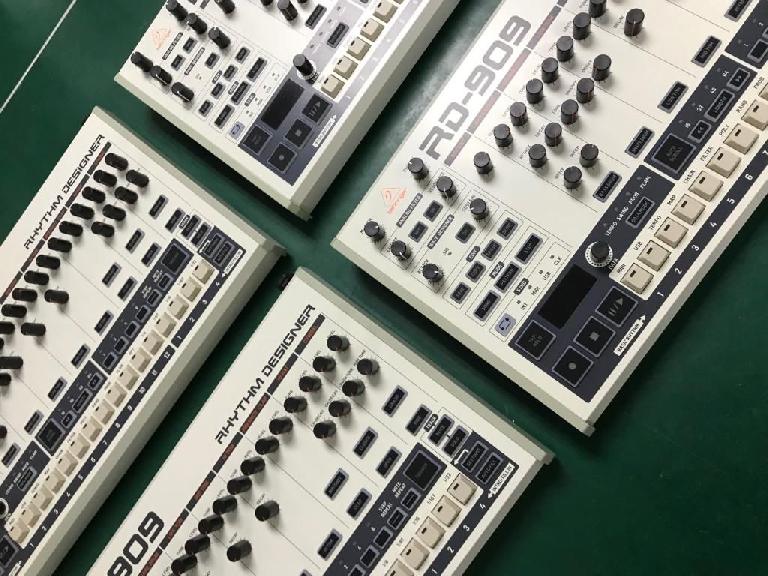 Named the RD-909, this analog drum synth and sequencer will be officially priced at $299 USD (the same popular price point as the Behringer Neutron and the Model D). However, the release date is a little less certain. Uli states, "it will still take several more months to ship the product". We're hoping that puts the RD-909 in line for a release before the middle of 2019. But, it's worth remembering that Behringer's recent synth releases like the Model D and Neutron were so popular they were hard to get hold of in the initial stages.
Here's what Uli Behringer said about the RD-909 on Gearslutz:
We like to give you an update on our RD-909 development. We have now entered TMS or Tool Made Sample stage which is one stage before pre-production.

We've built 10 units for final testing to ensure everything is perfect.

What you cannot see on the current artwork is that we have added even more functionality. One of our engineers came up with a brilliant idea to allow the sequencer to modulate the Analog Filter and Wave Designer.

We still need to ask for your patience as it will still take several more months to ship the product. The guys here are very excited and they work hard to speed up as much as possible!

We're still targeting US$ 299 retail (depending on import tariffs).

Uli