sE isn't much more than a decade old as a company but has firmly established itself as making great quality microphones at affordable prices and gained many fans around the world. We travelled to the company's UK headquarters near London to find out what they have been working on. It turns out there's quite a lot, including some new stuff that may surprise you…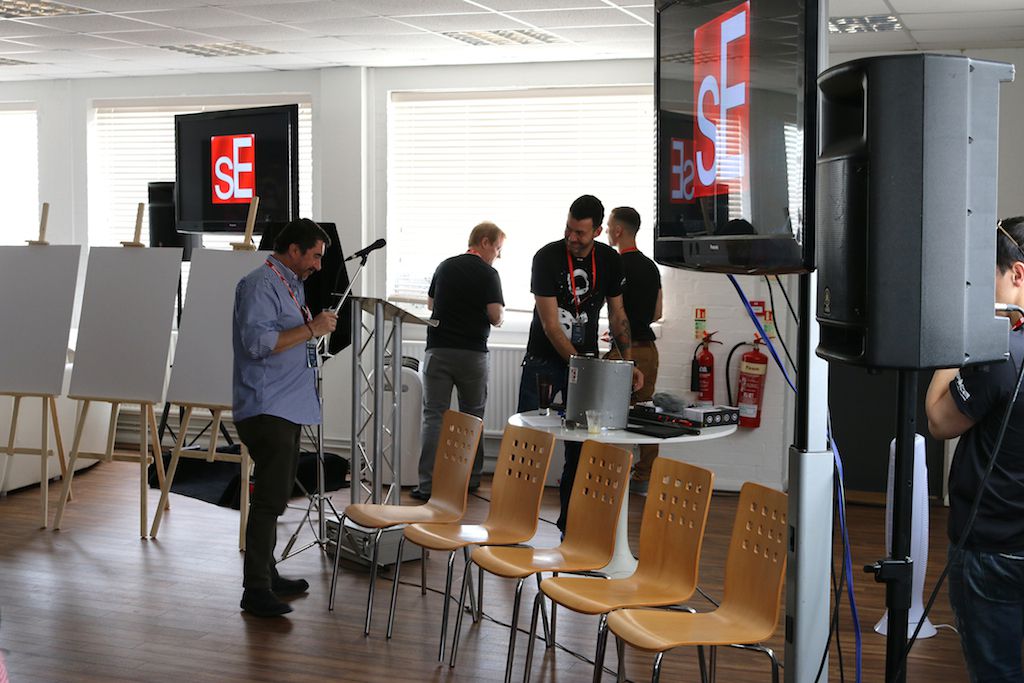 Inside sE Electronics, UK.
Studio mics
These are sE's bread and butter of course and there were a range of new models unveiled at the event. In no particular order: the X1 D is a new kick drum and condenser mic, and indeed sE's first dedicated instrument mic in the X1 series. With a custom-designed, titanium-sputtered capsule it's designed to deal with high sound pressure sources. It's expected to retail at £199 GBP ex VAT.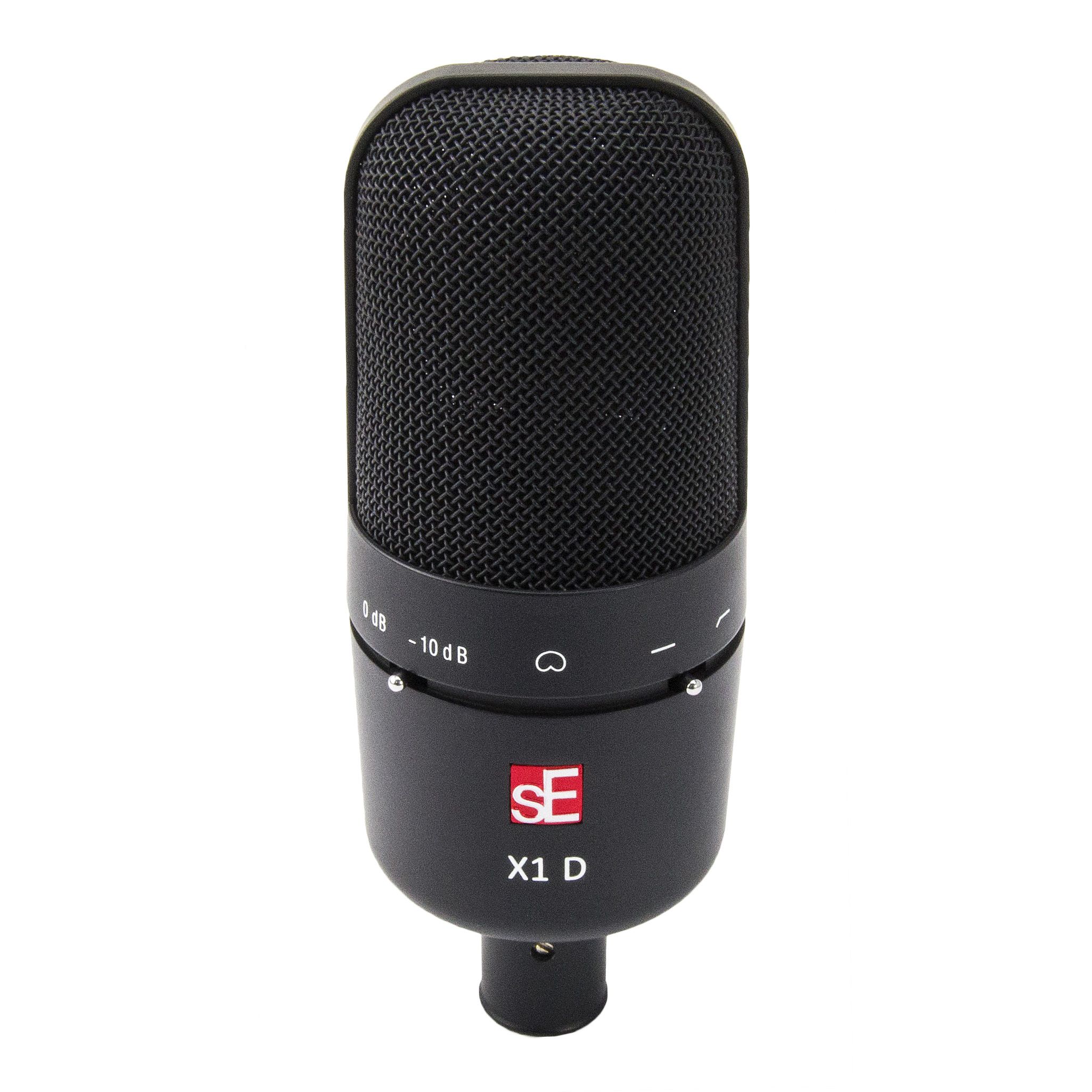 The sE X1 D.
http://www.seelectronics.com/se-x1-d-mic
The X1 R is a ribbon mic that's ideal for live instrument recordings like guitar amps, overhead drums, brass, woodwind or voiceover recording. At an SRP of just £119 ex VAT it looks like a great way to get ribbon technology at an affordable price. Also new is the X1 T, a tube mic that builds on the technology of the X1 and adds analogue tube technology that brings extra sparkle making it ideal for vocals and acoustic guitars. It will cost £229 ex VAT.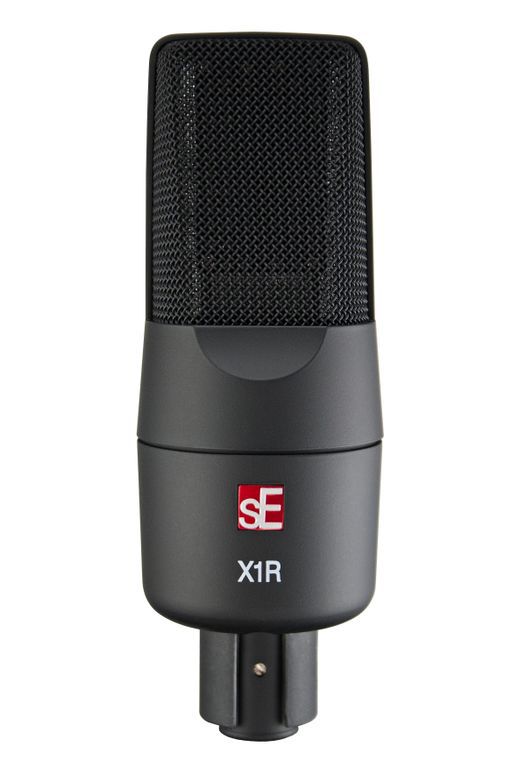 The sE X1 R.
http://www.seelectronics.com/se-x1-t-tube-mic
http://www.seelectronics.com/se-x1r-ribbon-mic
Also new is the X1 USB, adding a USB connection to the successful X1 and operating at up to 24-bit, 192kHz resolution. With a direct connection to your Mac or PC you can now record directly in and take advantage of zero latency monitoring thanks to the mic's onboard headphone mini jack and volume mix control. It will retail for £199 ex VAT. Unfortunately it does not support iOS at this time.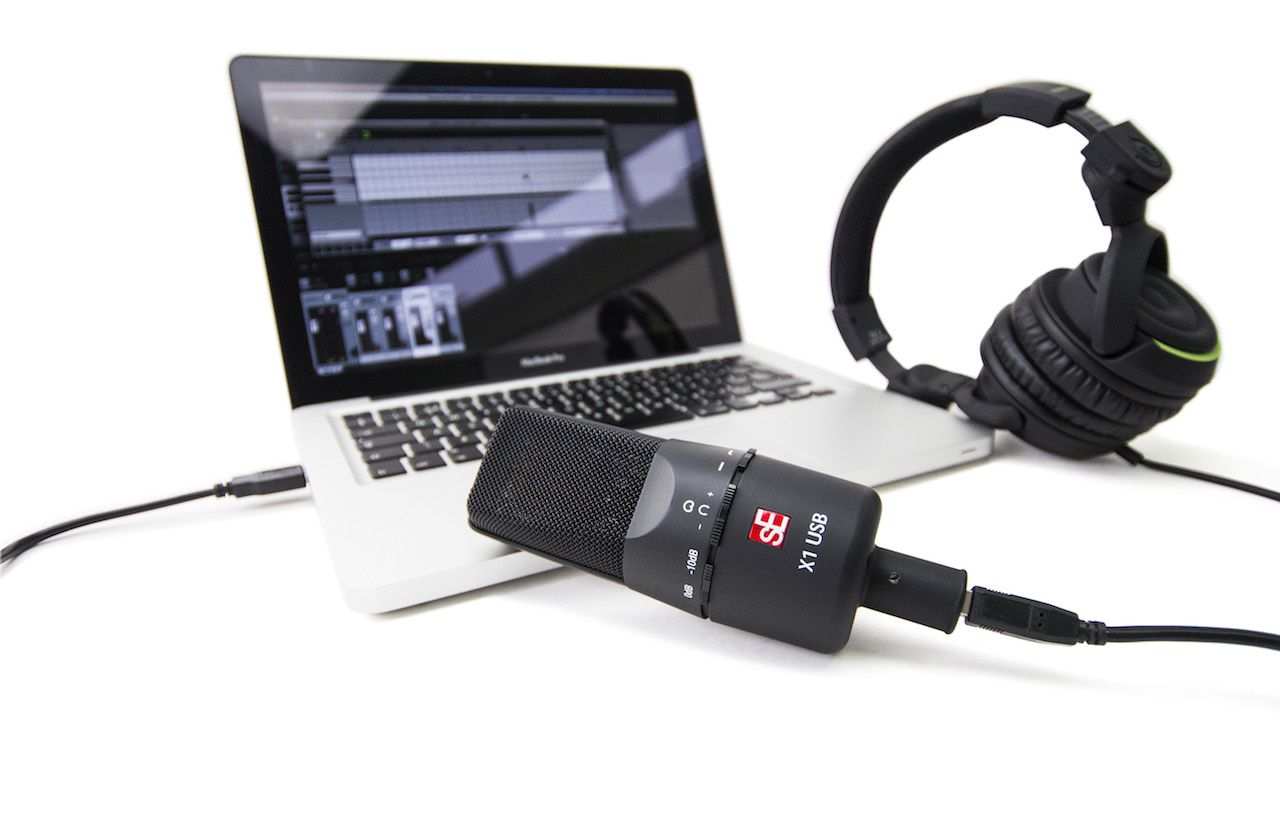 The sE X1 USB.
http://www.seelectronics.com/se-x1-usb-mic
Next up is the sE5, a small diaphragm condenser mic designed for recording drums, percussion, pianos or stringed instruments. With a fixed cardioid polar pattern, it comes with a custom shock mount and is available as a pair for an SRP of £199 or £399 for the pair.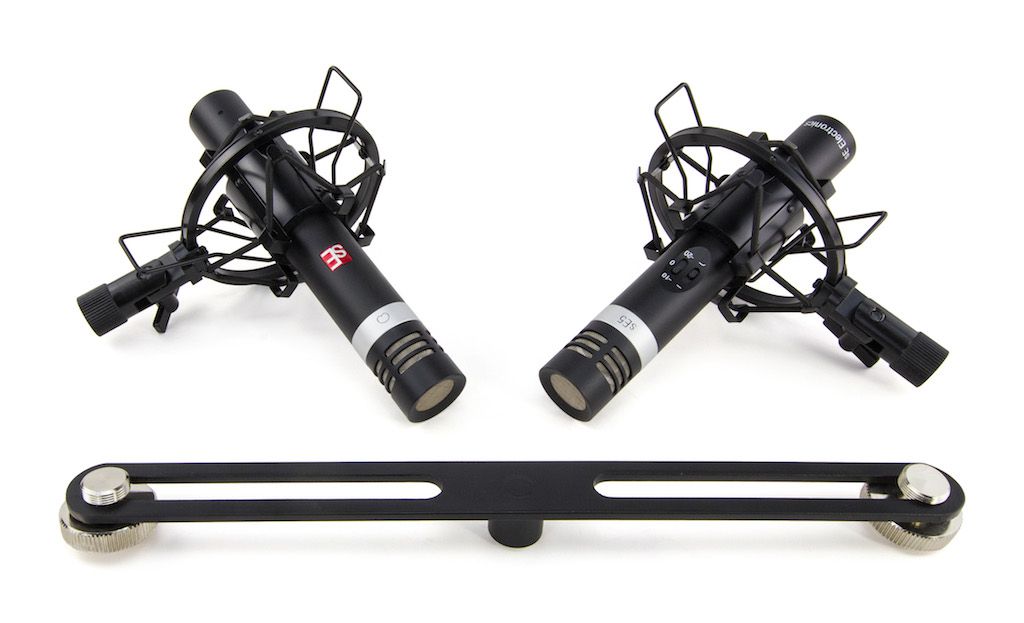 The sE 5 pair.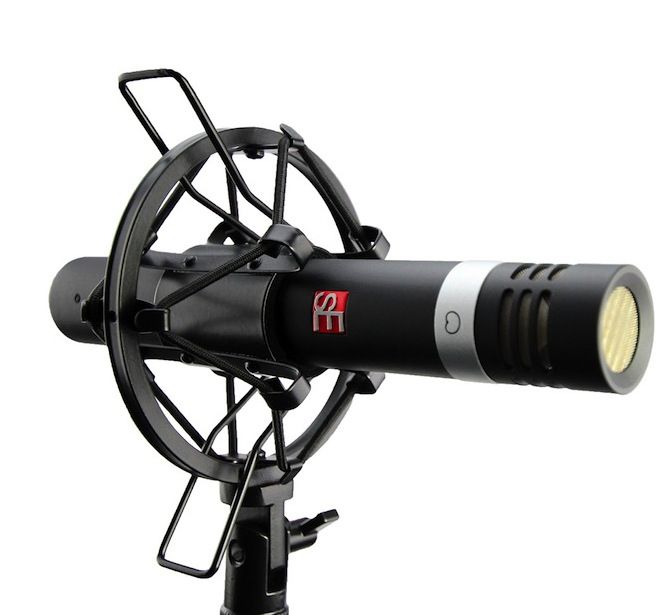 The sE 5 shock.
http://www.seelectronics.com/se5-mic
Last but not least is Magneto, an affordable high performance vocal condenser mic designed for a range of recording applications. At just £79 ex VAT it's well worth a look for anyone after quality recording on a budget. In conjunction with these studio mics, sE has also released a compatible isolation pack comprising a new shock mount with a quick release mechanism and integrated pop filter for £39.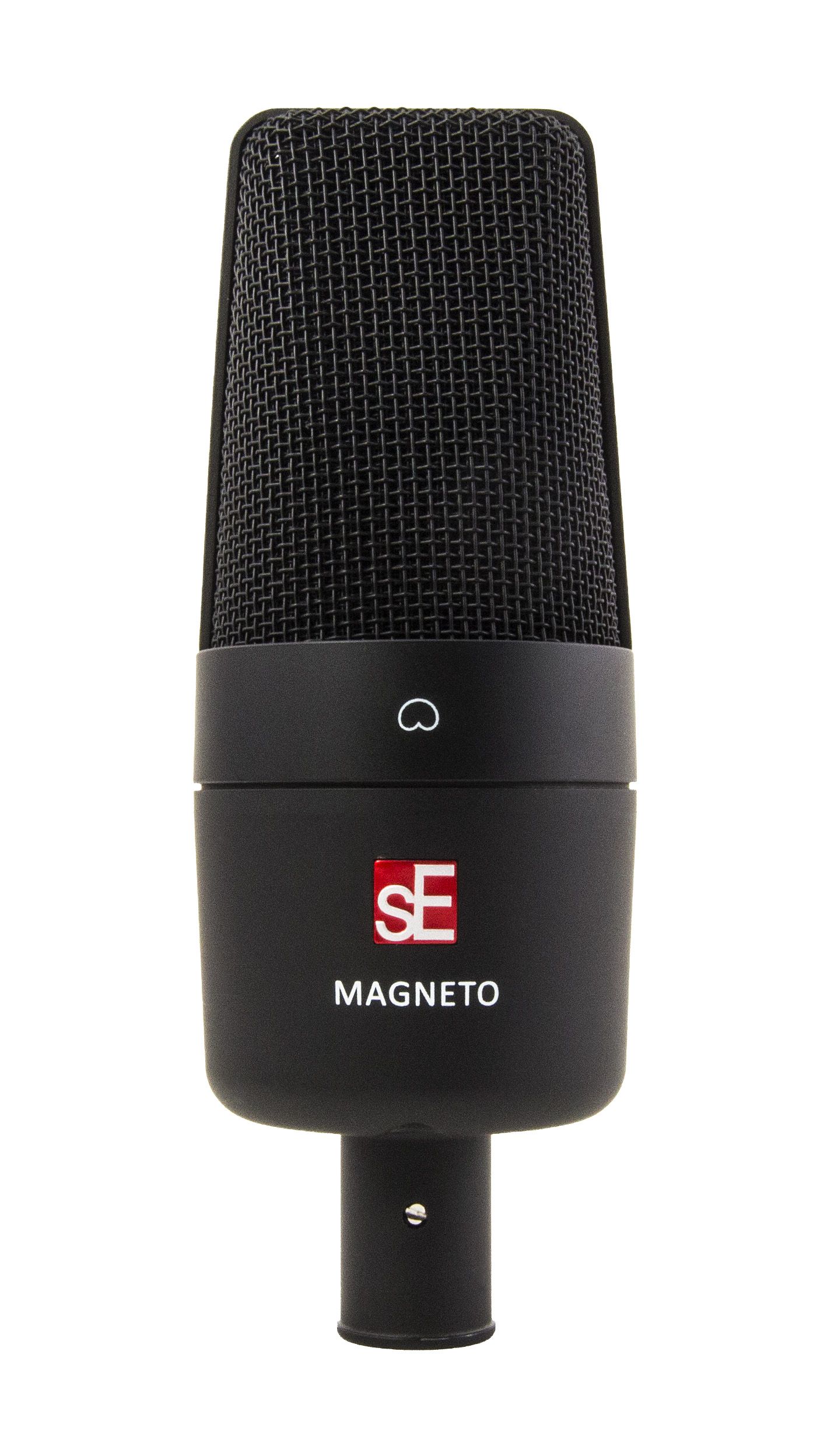 sE Magneto.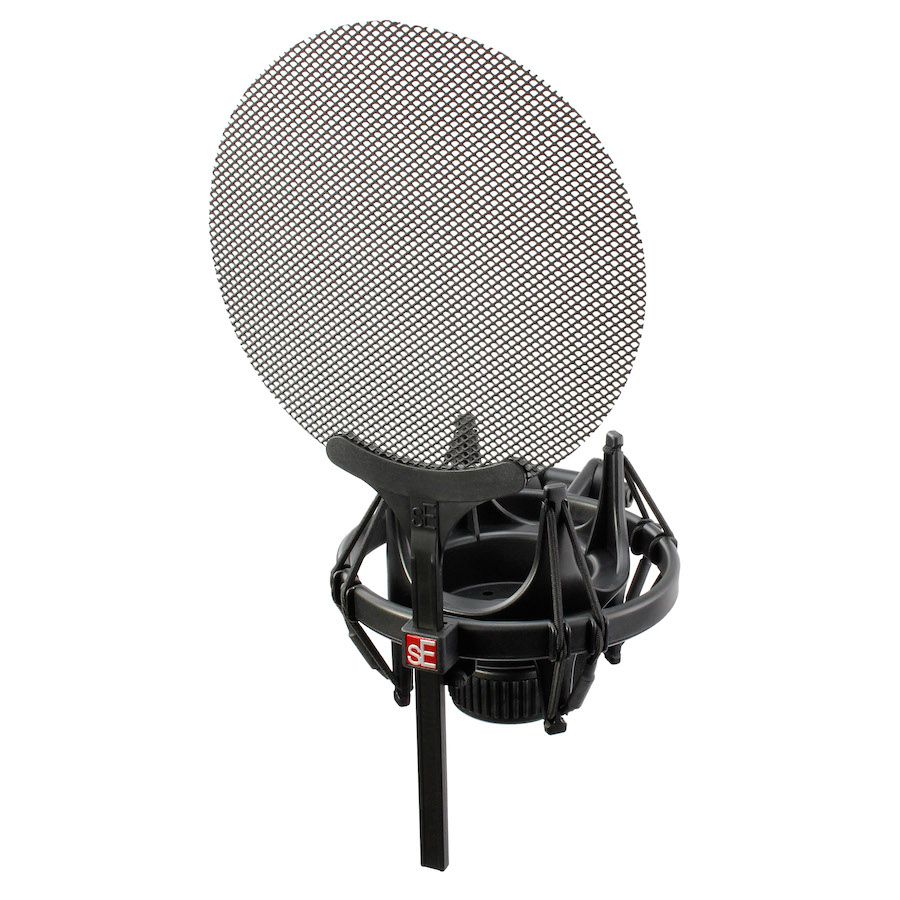 The new sE isolation pack.
http://www.seelectronics.com/se-magneto

http://www.seelectronics.com/isolation-pack
DSLR mics
sE has also dived headlong into the world of DSLR camera microphones for the first time with its new Laser microphone, a lightweight pencil shotgun mic that sits atop your camera or can be boom mounted. As DSLRs become increasingly capable of professional quality video performance, it's true that sound is still a distant second in terms of on-camera hardware, with internal microphones never really capable of delivering the kind of audio performance you want. There are larger camera mics on the market, but being designed for shoulder-carried video cameras these are usually not suitable for DSLR usage due to their size and weight.

The Laser is very lightweight and compact and won't upset the balance of a DSLR. It comes with a carrying bag, a foam windshield which is essential for outdoor use and an audio connector cable. sE has said they will also offer a more robust wind shield for exterior use, and Laser will be available at the end of June with a price tag of just £99.99 inc VAT, which is pretty attractive for anyone shooting on DSLRs. sE claims low self-noise performance and there's a dim switch onboard.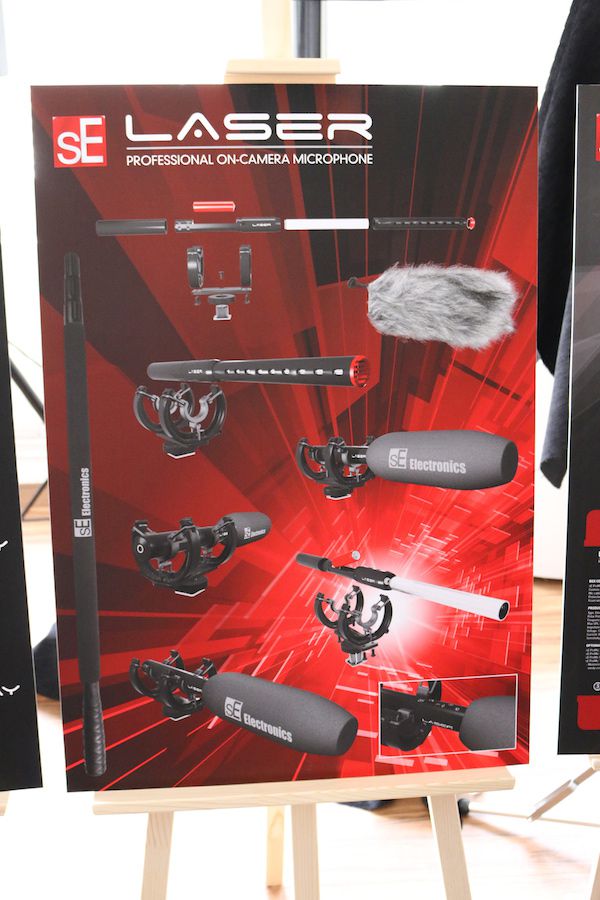 sE Laser.
There was a second new video mic introduced at the event, this one particularly flexible. The Promic has a base unit featuring an integral shotgun mic, this has a larger body but is still relatively lightweight and has interchangeable head options. These have different names, and the first is Moon Ray, whereby you clip in a spherical figure of 8 mic to the top of the body creating an all-in-one M/S microphone.

X Ray swaps the head unit with an X/Y mic array which can be used instead of the shotgun element, though both cannot be used at the same time. sE reasonably points out that since the base is a two channel device, you wouldn't want to record both at once.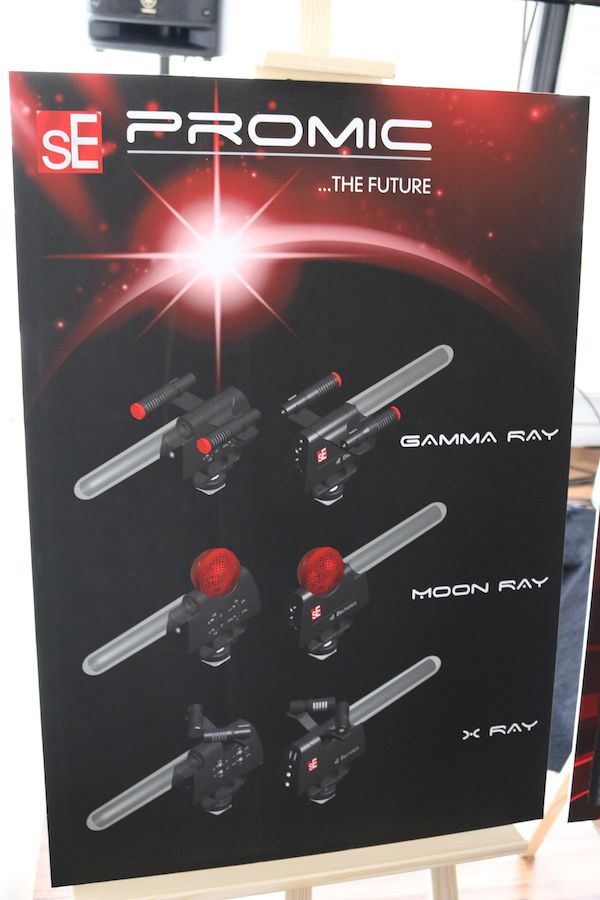 The new sE Promic.
Finally there's the Gamma Ray option, using an AB pair for stereo recording and again this is an either / or with the onboard mono shotgun mic. The availability date of these mics has not been finalized but they are expected to retail for around £250 for the base unit plus one add-on mic and there will be accessories including windshields and a boom pole for more flexible use.

One unexpected announcement was of sE's new 3 year "zero downtime" warranty package which applies to all their current products. The deal is that if your sE product breaks due to a fault (and not an accident) you can take it back to a dealer and get a replacement on the spot, with no need to wait for it to be sent away.

SPACE
The final demo was of SPACE, the new portable acoustic control environment. Following on from sE's acclaimed Reflexion Filter Pro, SPACE is a significant upgrade that introduces new technologies to help you create a clean and isolated recording space wherever you happen to be. It does this using several techniques. It has a larger surface area and thicker layers of multiple types of acoustic material. Deeper air gaps provide better isolation and better diffusion helps to randomize primary reflections.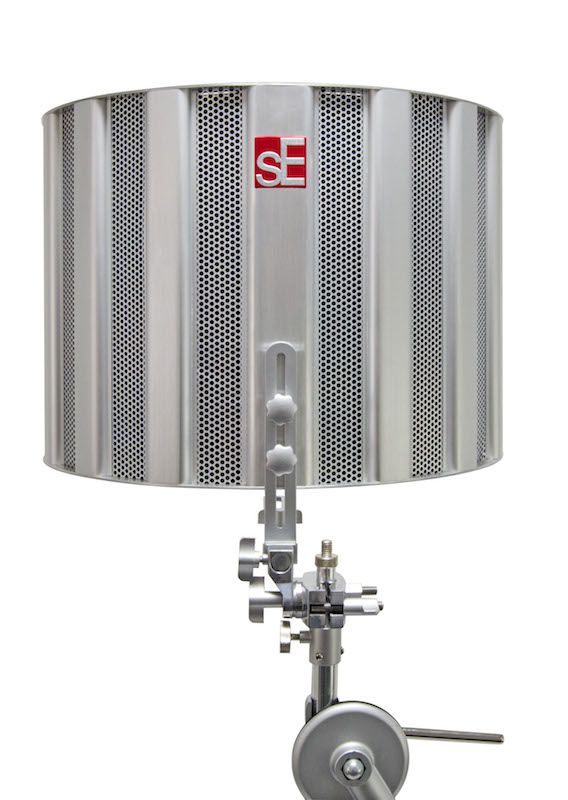 sE SPACE.
There's improved hardware too, with seven vertical pillars and new hardware to clamp the device to any mic stand or drum hardware. It's fully adjustable and lockable vertically, horizontally and has a tilt function for instrument miking. Shipping in June 2014, it is expected to retail for £299 ex VAT.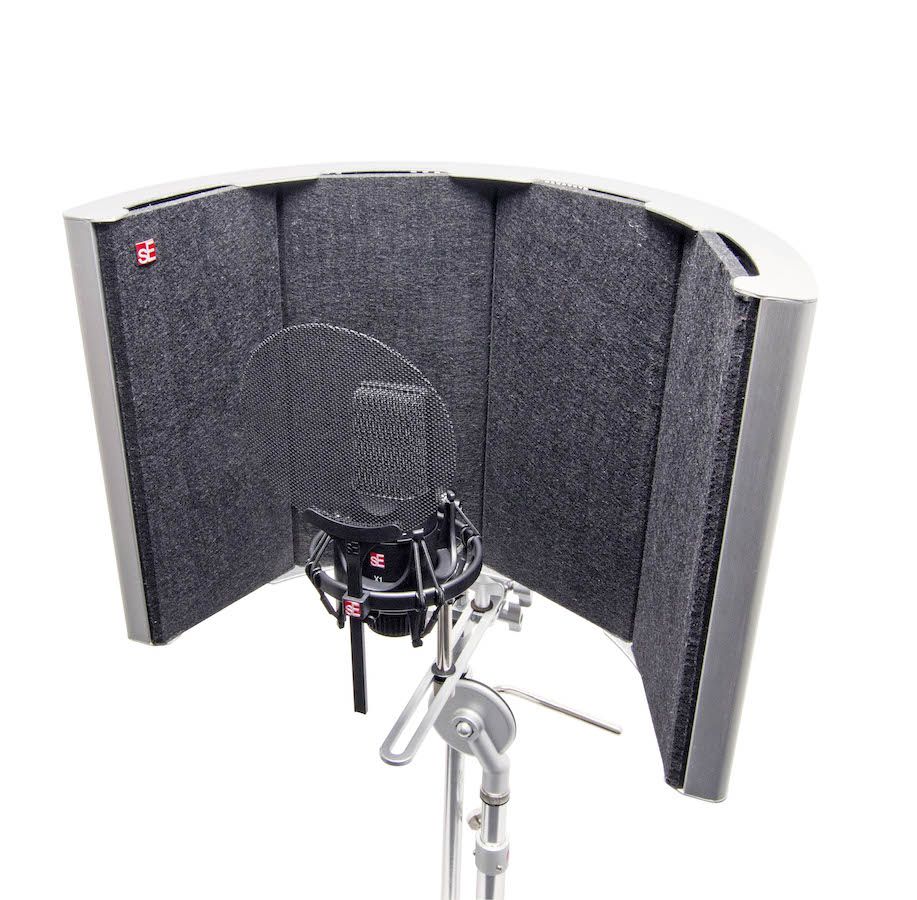 Inside the sE SPACE.
Stay tuned to AskAudioMag.com for reviews of all the new sE products as soon as we get them!