No sooner have we published a
tutorial on using Stems
with a Traktor Kontrol D2, NI come out and release the Stems Creator tool (for free!) to the world.
برلین، 2015 سپتامبر 29
این را ببین
خالق بنیادی برای تنها هدف از پردازش فایل های صوتی به فرمت stem.mp4 چهار کانال طراحی
هم اکنون در دسترس برای دانلود در stems-music.com
ابزار بومی به تازگی معرفی پشتیبانی از فایل های بنیادی در تراکتور PRO 2، فراهم کردن اتصال از طریق مسنجر پلاگین و بازی با تراکتور KONTROL S8، S5، D2، و F1
برای حمایت از ساقه جامعه سازنده، #makestems برچسب را می توان در رسانه های اجتماعی دنبال می شود.
Mastering with Stem Creator
برای مطابقت با سیگنال از غیر فشرده ساقه با استاد استریو مسیر تکمیل است، کاربر می تواند بین یکپارچه کمپرسور در زمان واقعی و سیگنال محدود و سیگنال استاد استریو به پایان رسید تا اطمینان حاصل شود قبل از صادرات آنها مطابقت تغییر دهید.
مسیر منحصر به فرد ساقه باید به خالق بنیادی با همان برابری و تصویربرداری فرآیندهای آنها را به عنوان استاد استریو اعمال وارد شده است. محدود خالق بنیادی و کمپرسور تنها به عنوان آخرین مرحله از پردازش دینامیک استاد در نظر گرفته شده.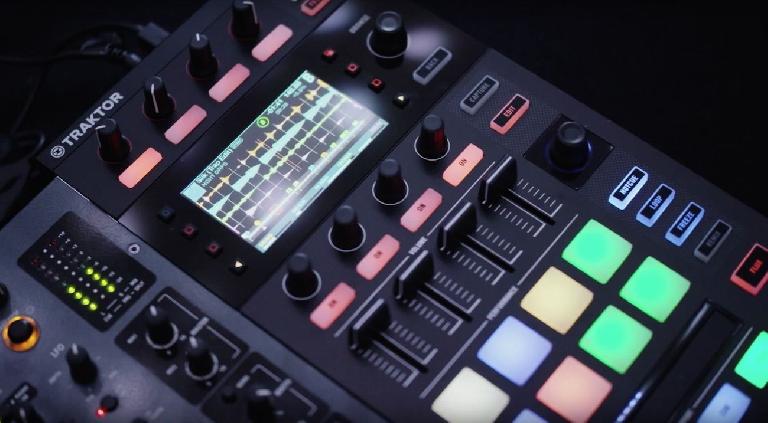 ساقه بر روی صفحه نمایش سخت افزار تراکتور نمایش داده شود.
Technical details about the Stems format
فایل های بنیادی با استفاده از فرمت ظرف .mp4 و برای ذخیره چهار فرد ساقه از یک مسیر در یک فایل واحد. با استفاده از .stem.mp4 پسوند فایل، این فایل را می توان درست مثل یک فایل MP3 اداره می شود. نسخه استاندارد کارشناسی ارشد از مسیر نیز در فایل گنجانده شده و می تواند حتی در استریو با هر دستگاه پخش صوتی سازگار زیر مشخصات MP4 استاندارد بازی می شود، مثل iTunes به عنوان مثال. به بازی با فردی یک مسیر را ساقه، ساقه سازگار با نرم افزار یا سخت افزار مورد نیاز است.
اطلاعات بیشتر در مورد فرمت ساقه و ساقه خالق در دسترس است: