Here's what FLintpope has to say about his new Manipulator for Kontakt tool. And, he mentioned to us how he used Rigid Audio's Kontakt GUI Maker when designing Manipulator (which he discovered via AskAudio back in July 2016 here).
Manipulator for Kontakt
This is a set of 9 multi instruments using different pairs of 18 individual Flintpope soundscapes each with 10 user-friendly dials to change parameters that radically affect each sound.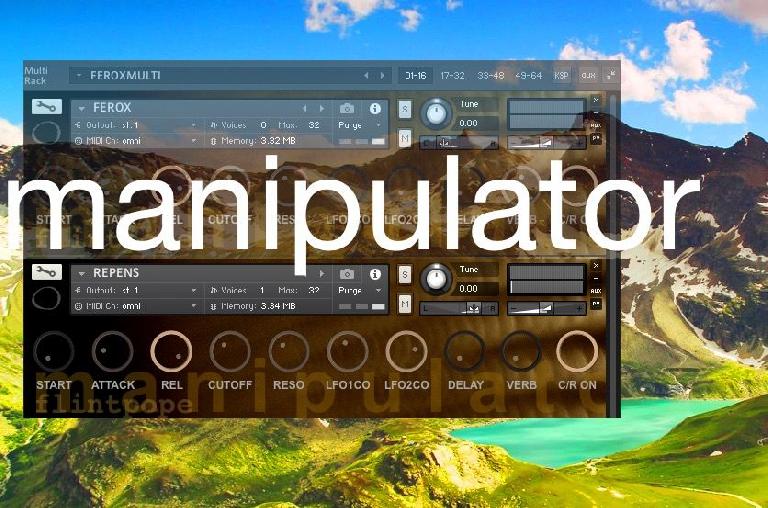 Because you can layer any combination you like of these 18 sounds in MANIPULATOR there are 324 variations available before any further dial-twiddling needs to occur.
Because you can also replace any sounds in MANIPULATOR with your own samples and apply 10 parameter changes to each you can possibly never run out of variations.
Listen to the demo:
FREE KONTAKT 5 PLAYER from http://bit.ly/2brOw4h
Note that third -party software (such as this) runs in demo-mode on the free Kontakt Player. Owners of the full version have no such restriction.