We were impressed with Heavyocity AEON collection for Kontakt when it was released back in April 2013. The content is still great, so it makes sense to convert elements of it for platforms that might not support VST and AU plug-ins. Hello Reason!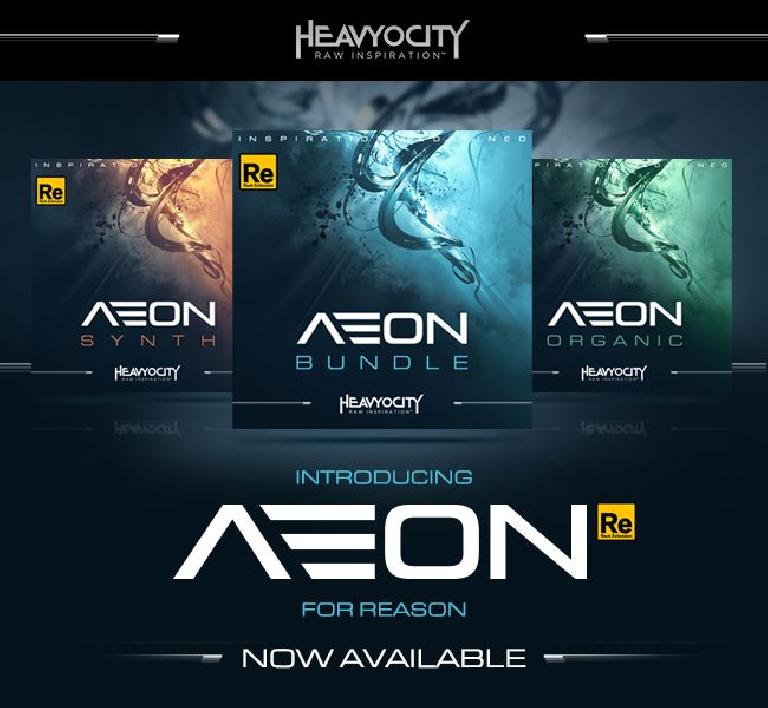 Here's what Heavyocity say about AEON RE:
The searing synth and lush organic instruments of AEON are now available for Propellerhead's Reason platform! AEON's award-winning melodic content has been seamlessly integrated as Synth & Organic Rack Extensions - customized specifically for the Reason composer.
You can purchase AEON Organic and AEON Synth separately for just $99 each, or get the collection for only $149.
AEON RE details on the Heavyocity website.
AEON for Reason is now available at the Propellerhead Shop!