Well Uli Behringer is defintely true to his word as his latest post on GearSlutz forums confirms. Back on 1st August 2016 Uli floated the idea of a desktop/rack mount version of their upcoming (and still unreleased) 12 voice polyphonic synthesizer, DeepMind 12.
Just a few hours ago, Uli has revealed the working prototype image for the gorgeous looking desktop synthesizer on GearSlutz:
I like to share with you the prototype of the DeepMind12 desktop version.

While this is a working sample, we have not yet decided if we will actually put it in production. In order to achieve an attractive sales price that is below the keyboard version, we would require substantial production volume.

Perhaps you could share with us what your level of interest is if the product would be available at around US$ 899.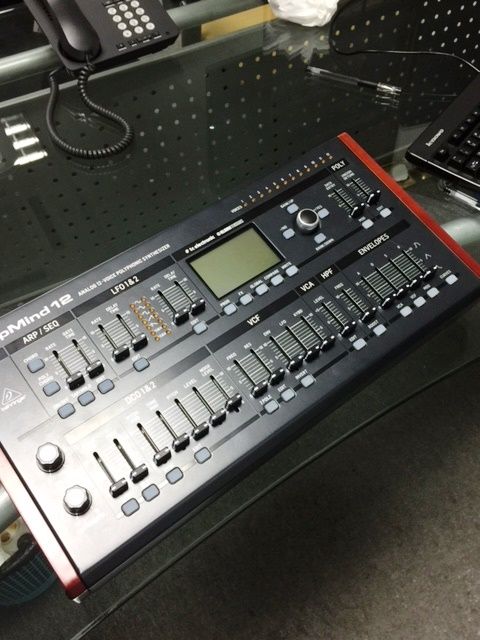 So, as you can read above, Behringer need to know whether you're interested or not in a desktop version of DeepMind 12 at just $899.
In order for Behringer to get a sense of demand probably better to post your comments in the Gearslutz thread (link below) which Behringer are keeping a close eye on.