In this video, Focusrite go behind the scenes at Damian Taylor's studio in Montreal, Canada, showcasing his use of the Focusrite ISA 428 & 828.
Of note are the way he's working with a range of different musicians, producing something without a plan. It's a fascinating look at both his unique, spontaneous, production techniques while also explaining why the Focusrite ISA range are such a critical and integral part of his workflow thanks in part to their high-class mic preamps, instrument inputs and line ins.
Check out the video here:
You can win a mix with Damian Taylor & Focusrite: http://bit.ly/HeritageSoundComp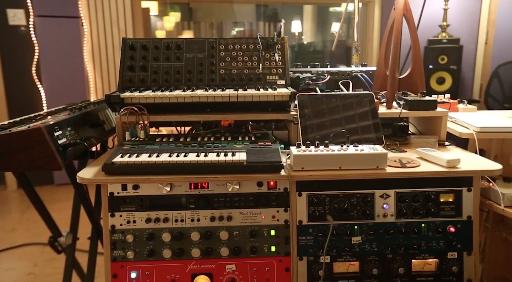 Damian Taylor's studio is based on the concept that you'll want to jump in and start playing things.
Find out more about 428 MkII: http://uk.focusrite.com/mic-pres/isa-428-mkii

Find out more about 828: http://uk.focusrite.com/mic-pres/isa-828
Read our full interview with Damian Taylor from October, 2013.