SEATTLE, WA (December 16th, 2014) - Tracktion Software Corporation (TSC) has announced the addition of the MARKETPLACE retail portal to its Tracktion 5 music production software. More than a brand-specific on-line store, MARKETPLACE uniquely enables the purchase of third-party musical effects and instruments from within the Tracktion 5 environment. Downloads are managed in the background allowing users to continue to work on projects without interruption.

"MARKETPLACE is a conduit for connecting DAW users with content," explained TSC's James Woodburn. "The paradigm exists elsewhere in our on-line economy but for some reason has yet to appear in the professional audio market – until now. MARKETPLACE greatly simplifies and expedites the laborious task of searching out, purchasing, downloading and installing new plug-ins and sounds. By handling much of this process in the background, Tracktion 5 users are able to make quick choices and then carry on with their creative flow."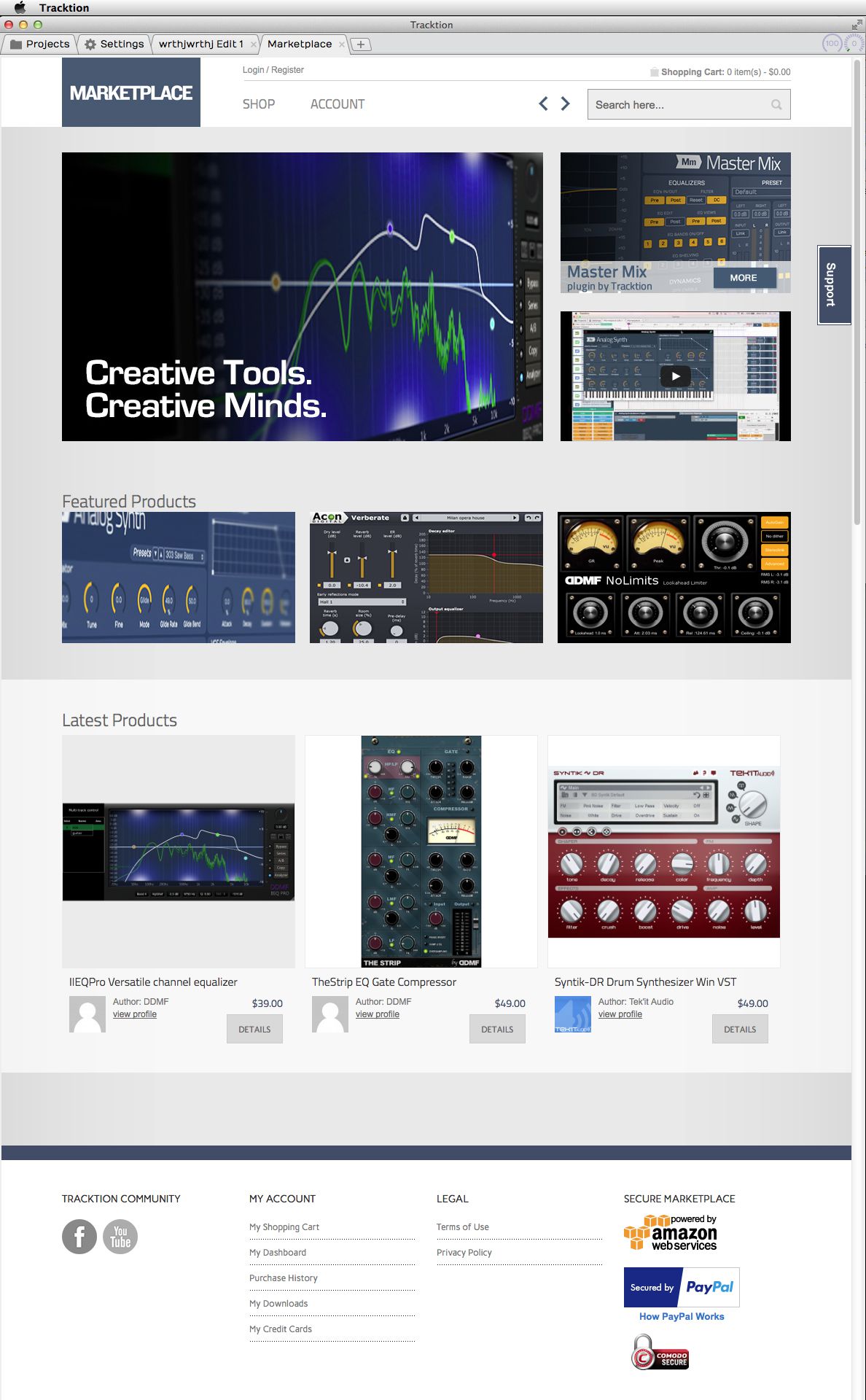 Powered by Amazon Web Services with global transactions handled by PayPal, MARKETPLACE is a secure on-line retail site. Tracktion 5 users need only download the latest Tracktion build (v5.4.2+), open the new MARKETPLACE tab and explore. MARKETPLACE can also be accessed outside the Tracktion 5 application at https://marketplace.tracktion.com/app.
For more visit: http://www.tracktion.com/blog/tracktion-launches-marketplace