This Stylish Wooden Stand For Behringer Model D Now Accommodates Arturia KeyStep
This wooden stand for the Behringer Model D cleverly includes the Arturia KeyStep MIDI controller, uses the same wood as the original Moog Model D and combines form and function at a reasonable price.
Do you remember this rather sexy wood stand / case for the Behringer Model D synthesizer, that makes it look more like a mini Moog Model D? The hand-made, ergonomic Keystands by Sly Field were originally designed for either the Alessis Q25 or Q49 MIDI controller keyboards.
Now there's an Arturia KeyStep version available. And it looks just as beautiful and this new Keystand mini - Arturia Keystep model is £159 + shipping.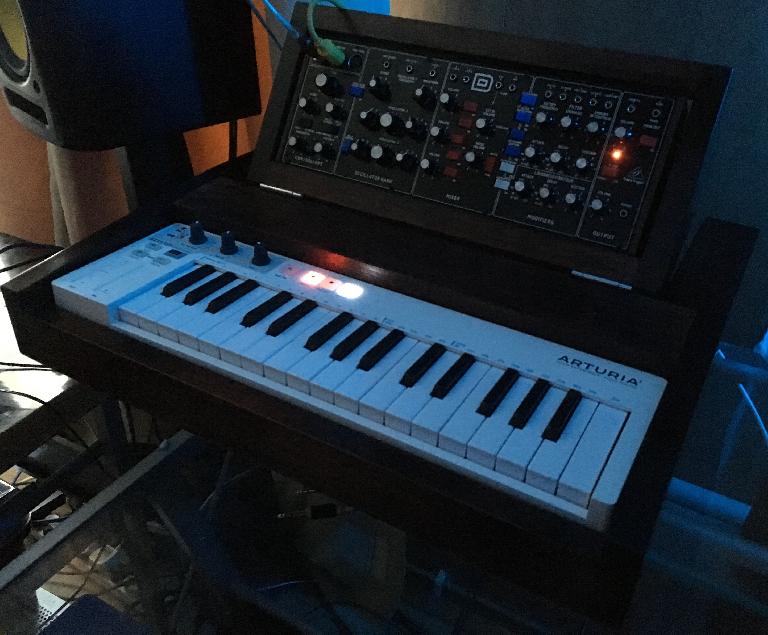 We talked to Sly who told us the main motivating factor behind Keystand was to pay homage to Bob Moog and design a Minimoog D-style keystand for the Behringer Model D with an upright full tilt or flat function that looked incredible. They even used the same wood type for this design. Not only does it look very cool but it works really well in the studio too.
And here's the Alesis Q25 model: