This Hour Long Video Compares Moog Minimoog Vs Behringer Model D
Finally! The video we've all been waiting for... sounds from the $299 Behringer Model D minimoog clone compared to an original $3,499 Moog Music Minimoog.
Less than one week ago we published an article focusing, initially, on the first beta tester demo of the Behringer Model D $299 Minimoog analog synthesizer clone. As you can imagine it was fairly popular! We soon added two more demos created by another beta tester of the Behringer Model D which brought some more interest.
Well, Jareth Lackey, the orginal beta tester and a Moog expert, is back with a new demo of the Behringer Model D. This time he goes into immense depth showcasing the monophonic synth in a video almost one hour long. But this isn't just a demo of the Behringer model D, which we confess sounds really good. Jareth also compares it against the original Moog Music Minimoog.
Here's what Jareth has to say about this Behringer Model D vs Minimoog comparison and demo video:
This is a demo of the Behringer model D. I am a beta tester for this unit and I go over some of my first impressions as far as build quality, features, tone quality, and even a direct comparison to a real vintage minimoog model D from 1972, (The Real Test). Note: this vintage minimoog has the rev 2 oscillators, (not the oscillator using the thermally regulated voltage to exponential current converter UA726) and all other boards are original as well.

This Behringer Model D has left a great first impression with myself but I leave you guys to be the judge.

There will be another video covering the noise source as well as the EG controlling the pitch, forgot to cover that in this video.

I want to send a very special thank you to Uli Behringer for the opportunity to test and demo this unit.

P.S
For the Moog Fans:
I have to be completely honest, this was one of the toughest videos I have made because of the fact Im a huge moog enthusiast, (as you can see from so many of my other videos) but I also have say that the new moog music has made a critical mistake in business, they brought back something without owning all the rights. I hate it for moog but at the same time I wish all the best to them and hope this experience kick starts them back into engineering shape, ( I would love to see something new from moog). I have never heard of a company moving forward by going backwards and I leave it at that.

Thanks for watching!

Sincerely,
Jareth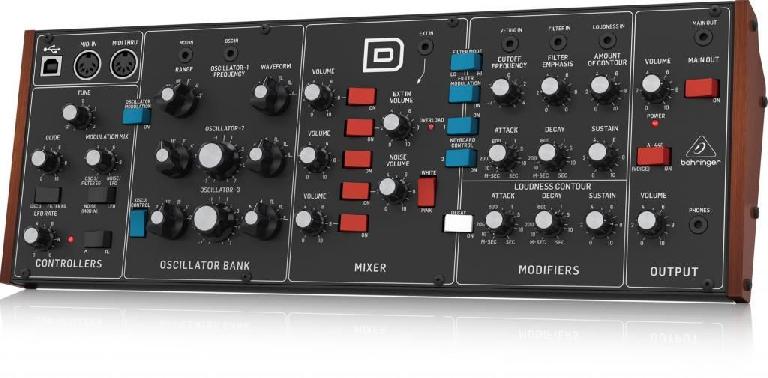 One of the interesting aspects of the Behringer D is that it is designed to sound exactly like the Minimoog Model D reissue. Not the original. Other points of note is the build quality of the Behringer D is solid according to Jareth. And the sounds? Well, take a listen to them in the video above. it's worth your time.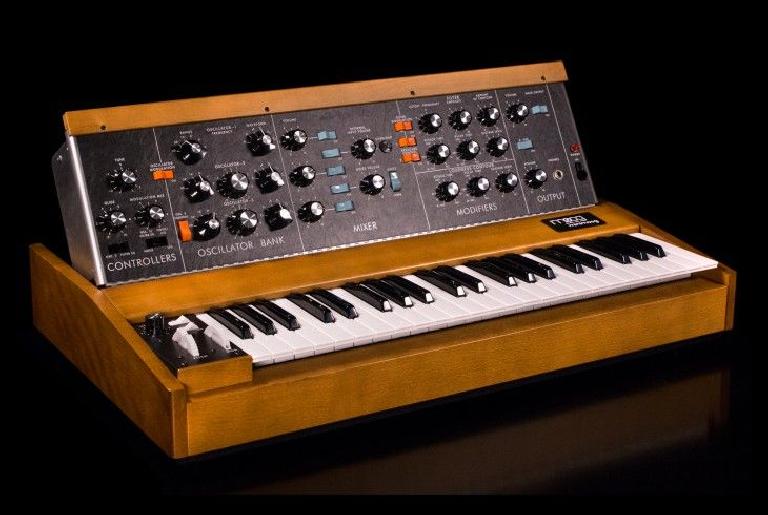 Behringer Model D Main Features:
3 punchy-sounding voltage-controlled oscillators
Classic 24dB voltage-controlled filter with resonance (Emphasis)
Filter selectable for lowpass or highpass
Noise generator (selectable between White and Pink Noise)
Overdrive circuit
USB-MIDI plus 5-pin DIN In and Thru
CV connectivity
Glide (portamento)
External audio input
Low-output and high-output 1/4" outs
Behringer's 3-year warranty
While the Behringer D was available to pre-order via Sweetwater, that appears to have ended now with no official word on why. The pre-order price via Sweetwater was $299. There has been some talk that the official price of the Behringer D will be $100 more expensive once it's released. We'll have to wait and see...
We'll bring you more videos, tests, demos and news on the Behringer D and other synths as we hear about them. And with the analog mono, minimoog-style synth war hotting up you may be interested in the Roland / Studio Electronics SE-02 which sounds great and includes a step sequencer. Watch our SE-02 demo and review here.