Blinksonic designer and owner Sylvain Stoppani has announced updates to all four of his flagship instruments - RUIDOZ°, AETØNZ°, SUBSTANZ° and VOZ° for Reaktor or Reaktor Player, and they're available to download now. Here's what he had to tell us about what's new.
Open Structure
Want to customize BLINKSONIC instruments ? I am really happy to announce that « EDIT » mode is back on the 4 ensembles, RUIDOZ, AETONZ, SUBSTANZ and VOZ with the last update. These updates comes with some minor bug fixes on RUIDOZ and SUBSTANZ. No major improvement have been implemented, this to preserve presets and snapshots created by users, but just allowing reverse engineering again, sounds promising enough for all owners of the full Reaktor 6 version. Now it's possible to visit the structure of each patches and to mod, combine a lot of things. It also simplifies the access to snapshots, midi/OSC, samplemap manager, and many other features inside R6 (player & full versions).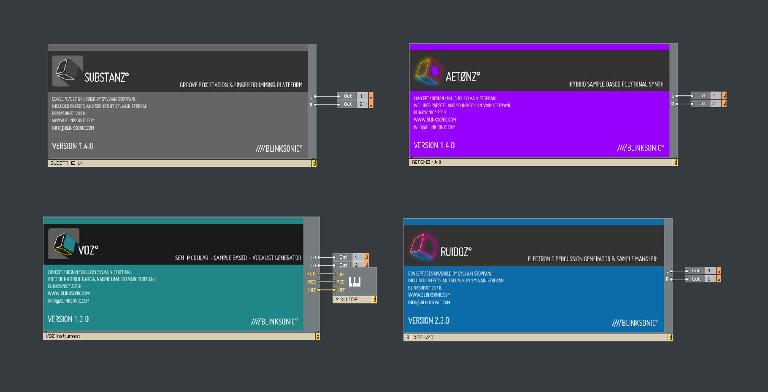 Personal Custom Program
I received a lot of interesting feature requests during the last years. Some were very pertinents but it's not easy to implement all the features without impacting the GUI and all users snapshots and personal settings. In short, I was in front of an hard choice. To bring some new stuff on the original build, with in mind the challenging wish to harmonize all this requests in one version suited for everyone. Finally I found an other path..
I propose until now a new service. Let's call it "Personal Custom Program". If you need some modifications or additional functions on your ensemble structure , I am ready to offer a personal customization of it following your request and suggestion.
VOZ Update And New Sounds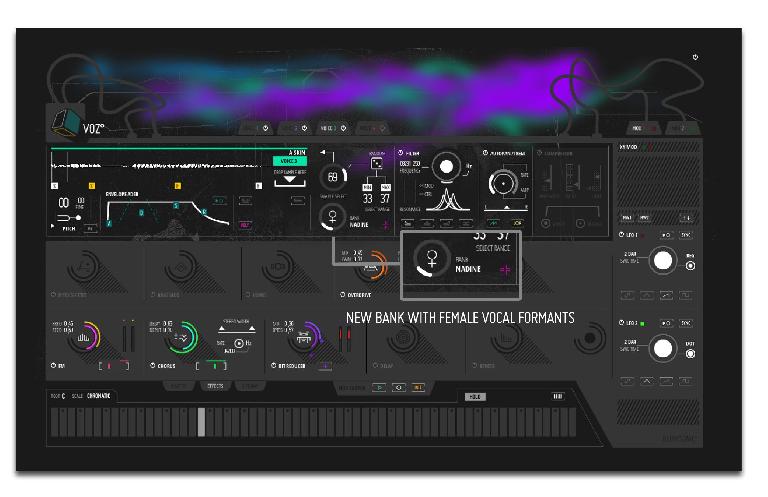 In addition to this, VOZ vocalist generator, the semi modular sampler based on vocal formants, comes with a new sexy feature.
An optional new bank of vocal formants have been implemented inside the audio engine. The banks are accessible inside a slightly modified GUI and are based on female voices (297 new waveforms in total). Also to give a starting point or some sound design ideas, there's 125 new snapshots, gathered inside 3 banks which can also be found inside Native Browser (NKS).
SUMMER SALES – DISCOUNT CODES
Also good to know, new promotion codes are available on the site :
– For more than 69€ of purchase, get instant discount 15% off with the code « blnksnc_18 »*
– For more than 159€ of purchase, get instant discount 25% off with the code « full_bundle18 » *
(*both offers valid until 31th August 2018)
50% OFF ON REAKTOR FULL VERSION
Also a reminder that all Reaktor Player users who own a license of one BLINKSONIC instrument, can benefit 50% off, on the full Reaktor 6 version. For more details about this promotion, go connect to your NI account.