denise are excited to be launching their much anticipated plugin, the 'Noize 2'. It's is an upgrade from the 'Noize' released last year. The plugin features one major new feature, the ability to import your own noise samples. The team went out to sample the sounds of Berlin for a sample pack that producers can also get from our website and import into the Noize 2!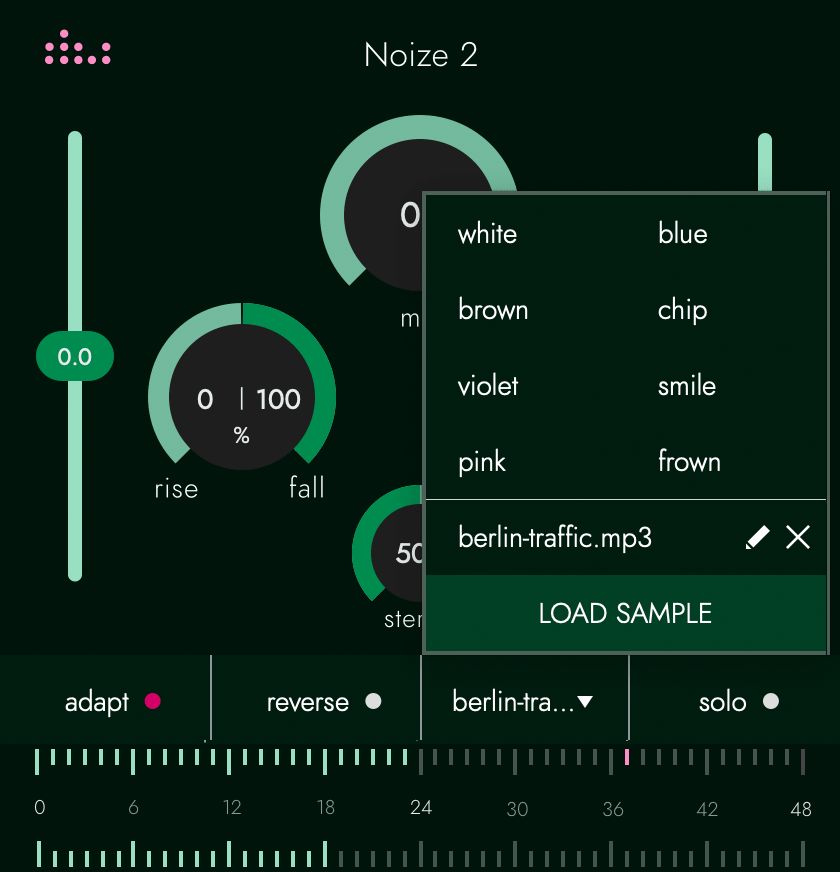 The Noize 2 introduces three new noise types and the option to load and edit your own noise profiles – features that have often been requested by the community. When denise actually tested the plugin, it turned out even more creative and versatile than they could anticipate. For example, they found out using a reversed vocal sample on drums and rhythmical synths has a surprisingly great effect.
Noize 2 Highlights
A switch to generate noise that adapts to the volume of your track, in real time.
Load and edit your own noise samples.
Choose between 8 types of noise and apply additional filtering.
Mute the original audio to isolate the noise signal and apply additional effects.
Optimize the behaviour of the noise by tweaking the rise and fall time.
Additional plugins that compliment the Noize: Bite and Space Invader.
Low CPU usage.
The Noize 2 and the Berlin Sample Pack are now offered on the denise website (formats: VST, VST3, AU, AAX). Each plugin is available for €33.99 incl. VAT/$31,80 excl. VAT. In the next weeks, denise runs an action for previous and Noize 1 and Retro owners to upgrade at a discount.