Kontakt is a powerful platform for making your own instruments. There is, however, a learning curve involved with designing your own GUI interfaces for your instruments. Thanks to Rigid Audio's Kontakt GUI Maker 1.0 that barrier may be a thing of the past.
Kontakt GUI gives you easy to use tools to create your own instrument interfaces. It's drag and drop, so no scripting knowledge required. There's precise levels of control and layout options and over 60 PNG buttons, sliders and knobs in the included library, as well as tables, menus and labels you can use.
But Rigid Audio didn't stop there. Kontakt GUI Maker includes 500 "action" script files that can be assigned to onscreen controls, and a template file to make it even easier.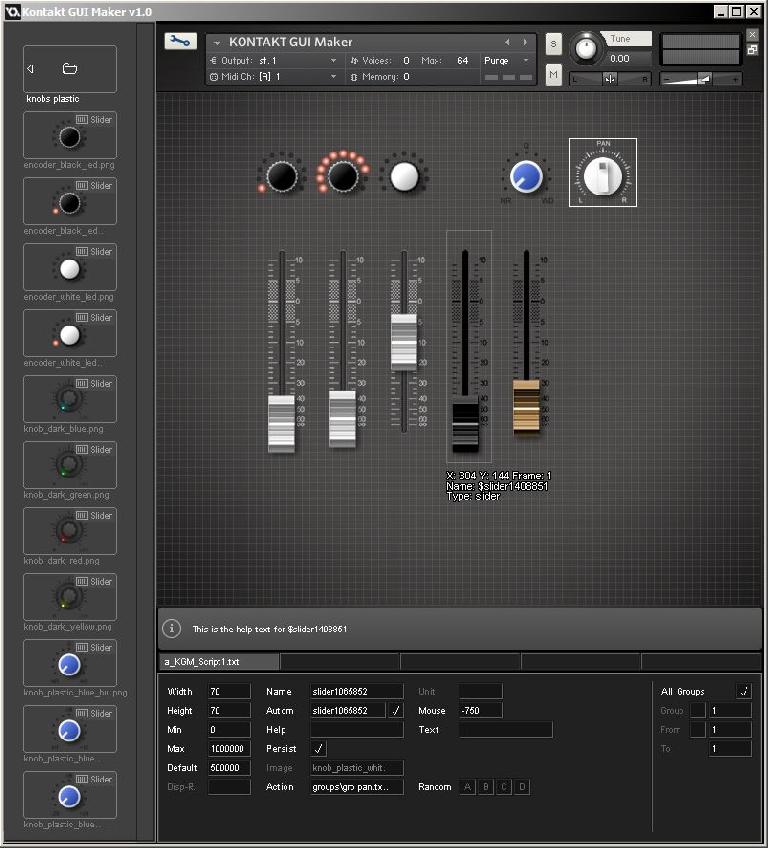 If you're looking to make and sell your own Kontakt instruments then Kontakt GUI Maker takes some of the pain out of the process. It's available for both Windows and Mac OS X users (though it doesn't currently support Mac OS Sierra), and it requires a full version of Kontakt 4.2 or Kontakt 5.5 and above.
Here's the full list of features:
Drag and drop GUI design.
Expandable factory library with 540 action scripts.
Importing of custom PNG files.
Full control over filters, envelopes and effects.
Supports tables, waveform displays and more.
Built-in note sequencer.
Includes ready-to-rock Kontakt 4 & 5 template instrument.
Automatic script update in the background.
Available for Windows and OS X.