Review: Elektron Analog RYTM MKII
With better hardware controls, direct sampling and a whole host of other upgrades and improvements, could the Elektron Analog RYTM MKII be the best drum machine on the market?
A Different Drum
So as many of you are already aware of, Elektron upgraded their "Black Trinity" into what we should probably now call "The Gray Trinity". Apart from each machine getting a physical makeover and improved OLED Screen, the A4 MKII got separate outputs and a few CV inputs, the Octatrack MKII got the ability to use Conditional Trigs, The RYTM also got a couple of CV inputs, but the greatest upgrade that the RYTM got was the ability to sample. One of most annoying parts about using the RYTM was uploading samples onto it with Elektron's old school C6 program. This is no longer a problem, because apart from having the ability to sample internally, Elektron has also created an app called "Transfer" that lets us seamlessly load samples into both Analog RYTM MkII and Digitakt.
Analog & Digital
So what's so special about the Analog RYTM MkII? What can it offer that other drum machines can't? Well to start off, if you haven't experienced Elektron's amazing sequencer I suggest you watch some Cenk or Cuckoo performance videos to try to wrap your head around all the possibilities it has to offer. With Conditional Trigs you can create evolving drum beats without the need for more than one bar if you like; you can also arrange your patterns in song mode.
There's lots of ways to work with the Analog RYTM MkII, and everyone does it differently. A fully analog signal path allows you to create not only your regular drum sounds but allows you to mold melodic synth sounds using the Analog RYTM MkII's new synth engine. This is made easy with its designated Chromatic Button, which turns the pads into a Chromatic keyboard.
What's New?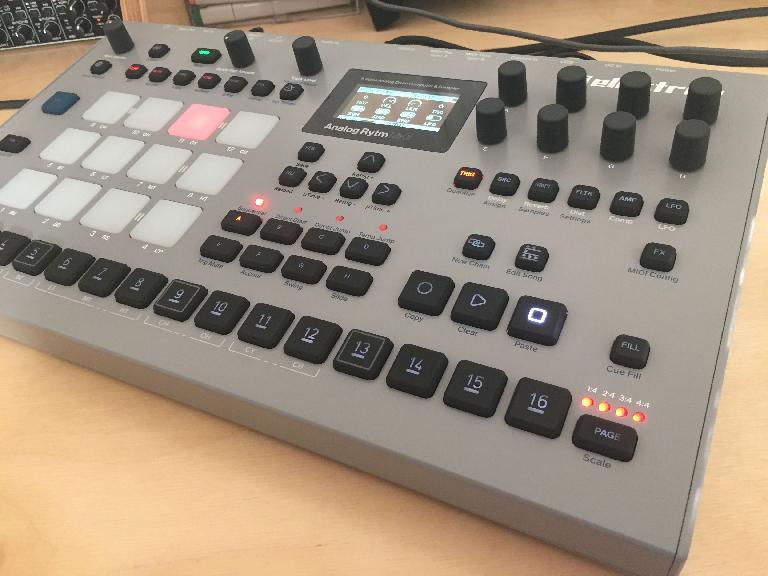 When we first saw a picture of the new Elektron Boxes we couldn't tell there was a difference in size, but now that they're out in the wild we can see how big it is. This isn't a bad thing though, as the machine feels just the right size to fit in all its functionality, especially its new pads. The pads on the previous Analog RYTM weren't really meant for finger drumming - they were hard and stiff, more likely to be used with Scenes or in Performance Mode. The new pads however are a lot more sensitive and have a nicer response to lighter presses. Another physical update we see on the Gray Trinity are its new buttons. At first it's a weird change, but after a day or so of usage you will question how you lived this long without them. The new encoders are a lot faster, after using the new ones for a while the MKI encoders will feel slow and outdated.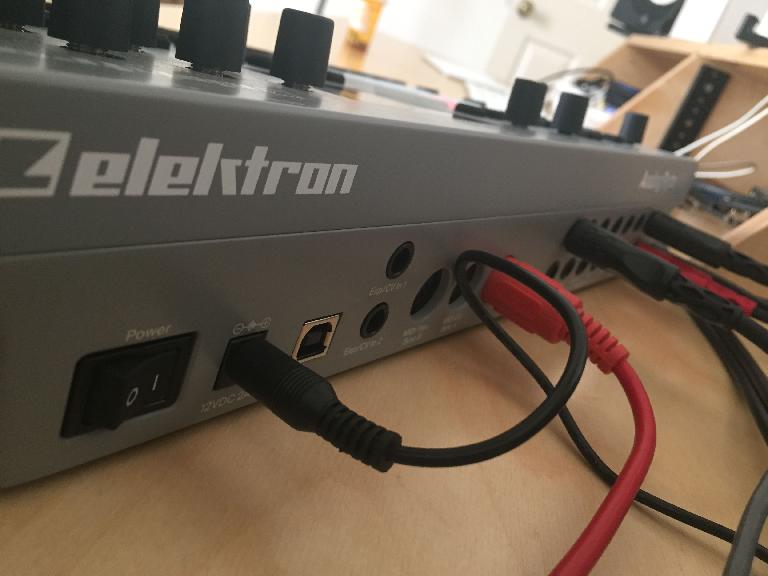 Conclusion
No one expected Elektron to come out with revisions to their already popular Analog Four and Analog RYTM hardware: while the Octatrack needed an upgrade, these two were definitely a surprise. People everywhere are selling their MKI's to upgrade to the new machines and we can tell why. Sampling on the Analog RYTM MkII feels like sampling on a computer, the knobs make editing your samples a really easy task. Although there is no time stretching, conditional trigs let you manipulate your samples in ways previously un-thought of. The Elektron Analog RYTM MkII is probably the most powerful drum machine on the market right now.
Price: €1699/$1549
Pros: New improved buttons, Better Screen, Awesome Elektron Workflow.
Cons: A bit on the pricey side, Steep learning curve.