Review: Akai Pro MPC Live
The MPC family from AKAI is a legendary name, but how did Rishabh Rajan get along with the newest model, the MPC Live? Read on to find out.
The MPC is back! Well it never left us, but the original concept of a standalone 'Music Production Center' envisioned by Roger Linn was lost with the recent incarnations of the machine. When the MPC Touch was announced, many found it lacking in that one main department, working as a standalone unit. Now, Akai has finally heard what all MPC fans have been asking for and have created this machine that can be run untethered from a computer.
In this world of powerful DAWs running on even more powerful computers, it's hard to see the need to produce music on any other platform. But sometimes less can be more. Igor Stravinsky said, "My freedom will be so much the greater and more meaningful the more narrowly I limit my field of action and the more I surround myself with obstacles."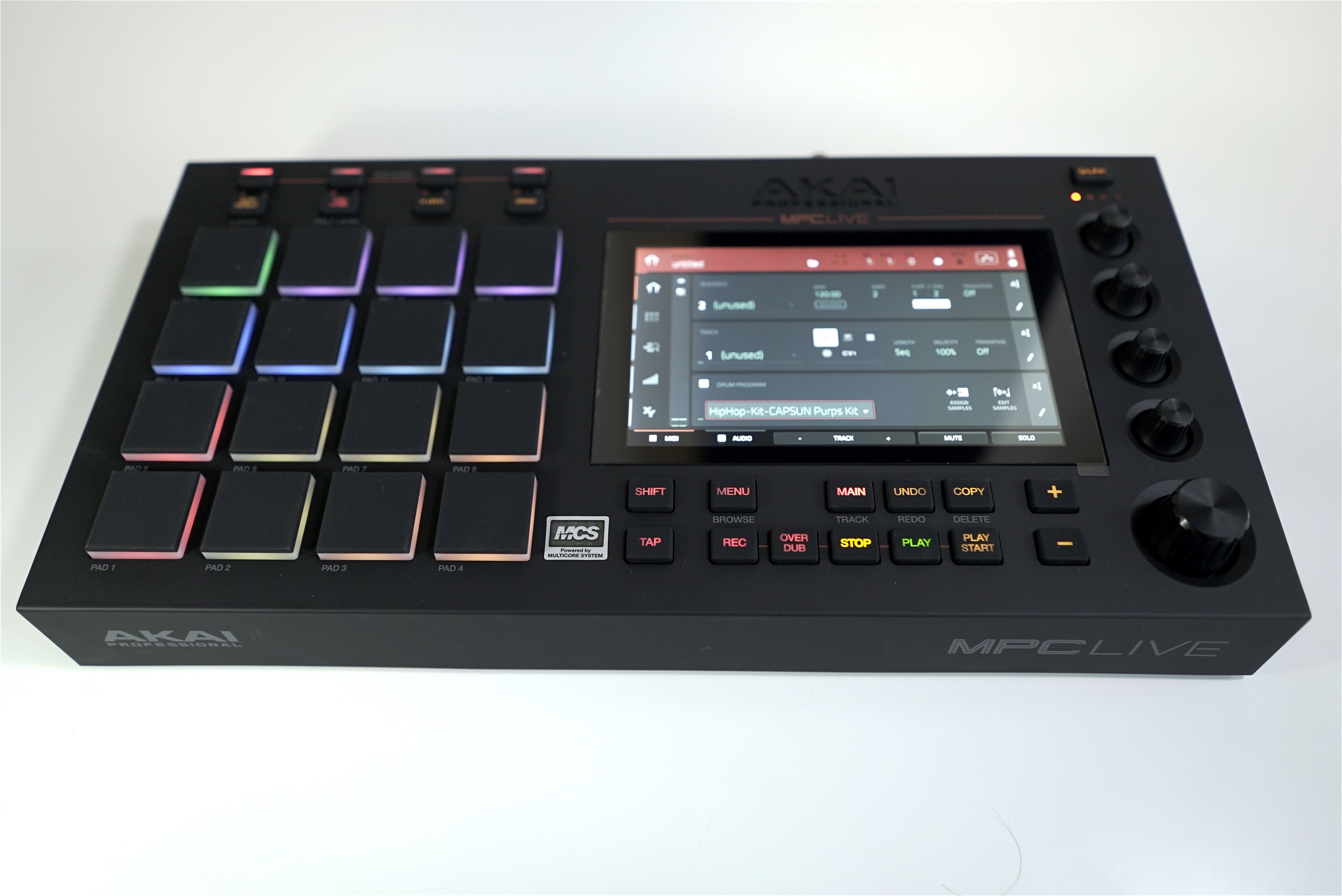 I wouldn't consider the MPC Live as an obstacle in music production but when compared to a DAW, it definitely will limit your range of possibilities in standalone mode. Which is definitely not a bad thing if you adhere to Stravinsky's philosophy. He didn't do too badly for himself.
Now despite the limitations when compared to a DAW, the MPC Live is quite a phenomenal beast of a machine. Not only does it work as a standalone unit but it can still work as a controller to the MPC 2.0 software when plugged to a computer. So you get the best of both worlds.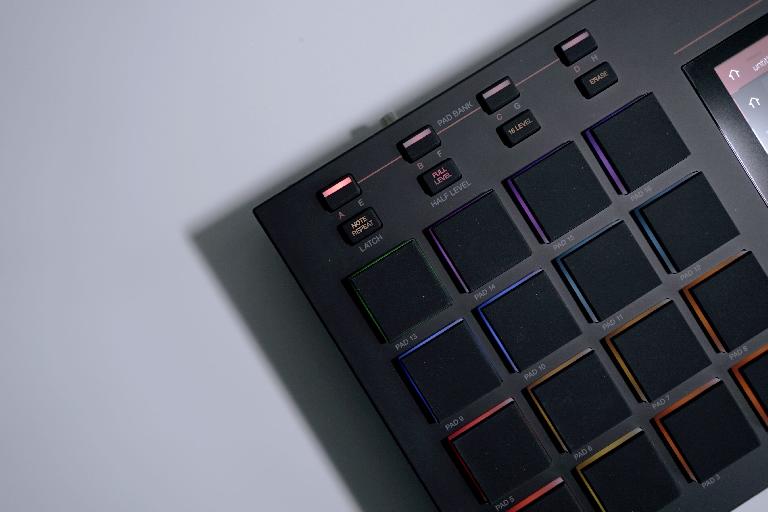 The Hardware
Its layout and build is pretty much identical to the MPC Touch, except for its weight (5.5 lbs) which is understandable considering the built-in Li-Ion battery and the multi-core CPU. The battery life is quite good. I got about 4 hours of runtime with one charge. 16 GB internal storage, out of which 10 GB is preloaded with content.
Connectivity is great! You get 2 USB ports to connect additional hard drives or MIDI controllers (if you don't want to use the pads to sequence), 2 MIDI in & out ports for integrating and sequencing external MIDI controlled hardware synthesizers, and stereo Phono & Line level inputs for sampling. Yes, you can sample directly into the device. Lastly you get 6 1/4 inch outputs and a 1/8th inch headphone output.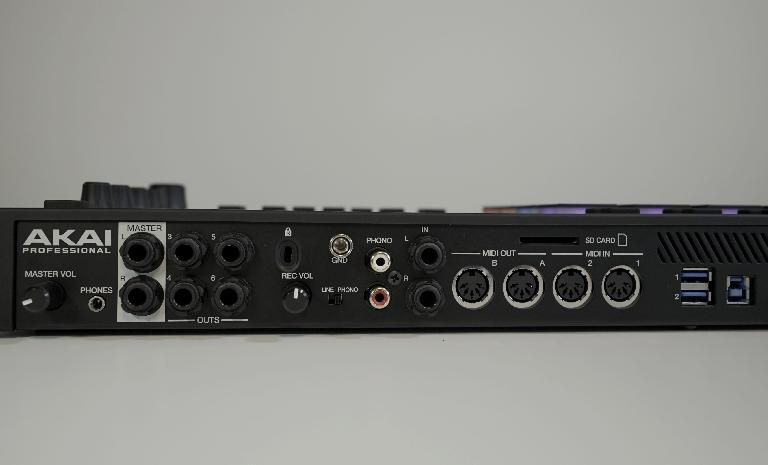 The 16 pads feel great and have always been a major highlight of any pad based device from Akai. The 4 touch sensitive Q-link dials are integrated well within the software and can be quite intuitively used for various functions like sample editing, effects parameter control for automation and so on.
The Software
Despite being an all-in-one solution with limitations in standalone mode when compared to a computer DAW, the software provides you with a lot of controls and you won't miss your computer DAW too much. You are provided with 128 sequences with 128 tracks each. The grid editor provides plenty of control to adjust performances after recording, like nudging notes on or off the grid, changing velocity, length and start/end of notes. There's even a step sequencer if you prefer using that for entering in notes. Mixing capabilities are not too bad. You can add effects on individual pads, an entire program or on the master. The new audio tracks feature lets you have entire audio tracks running along with your sequenced parts.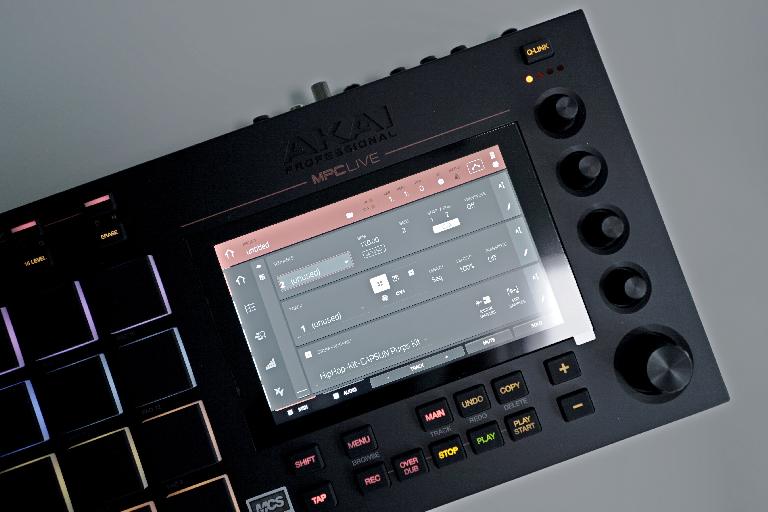 Live Aspect
Aside from being a great all-in-one solution for producing music, the MPC Live has some great live performance features. In addition to the drum, key and MIDI tracks you also get clip tracks that are loop-able tempo synced performances not too different from Ableton Live's Session view clips. You also get an XYFX option for realtime XY control of effect parameters that can be placed on the Master or on individual programs.
Verdict
Overall the MPC Live is an excellent music production machine for studio work or live performance. Standalone mode is excellent for when you don't want to be tethered to a computer but alternatively connecting to a computer gives you access to full fledged DAW style features as the MPC becomes a controller for the MPC 2.0 software. At this price point, I don't see any other product that can match the MPC Live.