Pittsburgh Modular Combine East & West Coast Synthesis in New Lifeforms Synthesizers
Bringing east coast and west coast synthesis to life, and reality, in one system is what the new Lifeforms Foundation synths from Pittsburgh Modular do. Here's all the details.
Our friends over at Pittsburgh Modular keep knocking the synth ball out of the park. Their Lifeforms Modular Synthesizers have been joined by two "foundation" systems. The Foundation 4 and Foundation Evo explore both east coast and west coast synthesis. Why choose one if you can have both! Here's the official press release and info from Pittsburgh Modular (who it pains me to say we missed chatting to at NAMM).
Here's an overview of Pittsburgh Modular Lifeforms:
A Strong Foundation to Explore
Introducing the expandable Lifeforms Foundation 4 and the flagship Lifeforms Foundation Evo. A pair of complete, modular synthesizers showcasing the full depth of the Lifeforms sound and design philosophies.
East Cost Mastery
Anchored by the powerful sound of the complex Double Helix Oscillator paired with a full complement of modulation options, resonant filters, envelopes, and deep midi options, the Lifeforms Foundation 4 and Lifeforms Foundation Evo are the perfect choice for east coast style subtractive synthesis. The onboard midi can be patched up to create amazing leads, unique pads, and crushing bass using massive monophonic or true duophonic synth voices.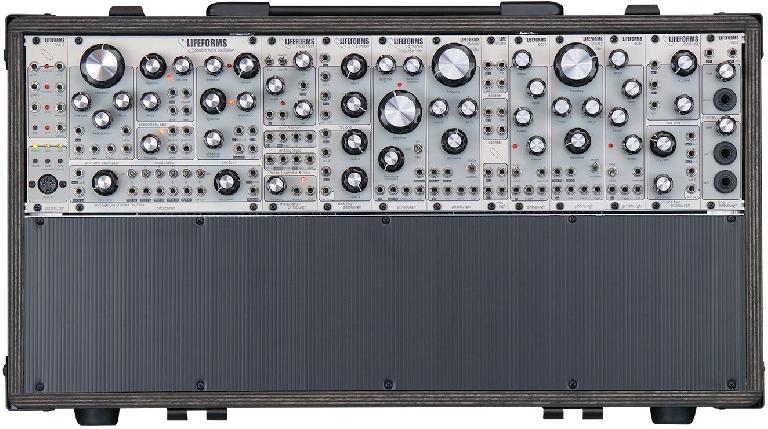 West Cost Chemistry
The same complex Double Helix oscillator that sings for the east coast opens to reveal even more for the west. Extreme FM, non-linear waveshaping, and a unique variable response lowpass gate drive the Lifeforms Foundation 4 and Lifeforms Foundation Evo deep into west synthesis territory. An additional lowpass gate, voltage controlled multi-function generator, chaotic random generators, and a host of utility modules firmly plant the Lifeforms flag on west coast soil.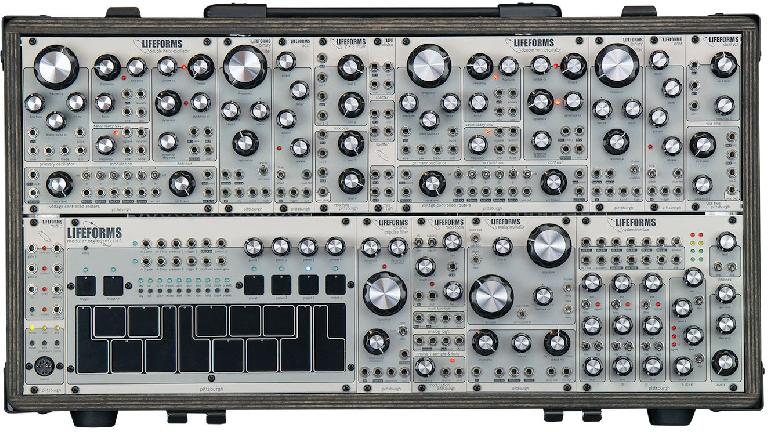 Price, Availability, and More Information.
The suggested retail price for the Lifeforms Foundation 4 is $2599 and the Lifeforms Foundation Evo is $3799. Both synthesizers begin shipping to authorized resellers March 2017.
Web: http://pittsburghmodular.com/lifeforms-synthesizers