Cumberland, RI USA (June 1, 2016)— Numark (numark.com), the world's leading innovator of DJ solutions, today announced the introduction of their new NVII DJ controller, which follows up on the immense popularity and sales success of their original NV controller. The original NV shattered the status quo of DJ controllers by introducing dual 4.3-inch full-color screens that provide 1:1, real-time feedback of Serato® DJ, complete with spinning Virtual Decks, effects (FX), cue points, waveforms and more. No other DJ controller could match NV's combination of visual screen-based functionality, Serato control, touch-activated platters and performance pads, all coupled with Numark's legendary build quality and value.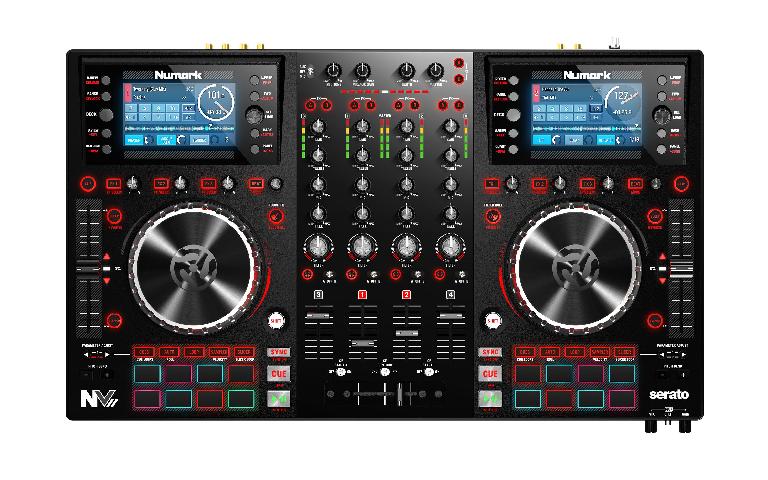 The new NV II builds upon the NV's innovation, quality and performance, taking it to an even higher level. The NV II adds gridlines on the screens so DJs can visualize the beat of their tracks more accurately. In addition the NV II adds 5-column sort options for the music as well as additional columns of KEY, BPM and TIME. That makes it much easier for DJs to keep the music moving, without diverting their attention from the action.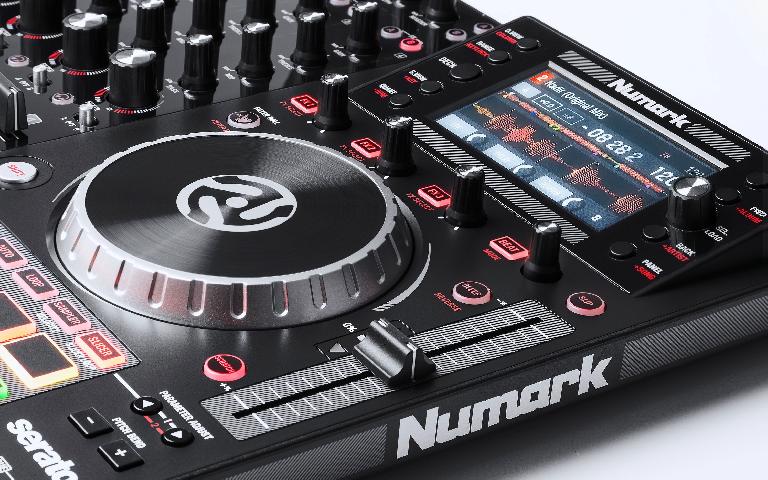 The navigation control set is also new and much improved. Based on real-world feedback from NV users, Numark made these navigation upgrades in the NV II:
Push to Load via Knob

Deck swap on big button

• Sortby:ALBUM,ARTIST,SONG,BPM,KEY
• Onboard quick access controls for beat jump and quantize on/off
Real World Touch and Feel
Exclusive to Numark are the NV II's dual, highly-advanced touch-capacitive jog wheels. Touch- capacitive means that the platters actually sense the DJ's 'style' of use and they adapt themselves to that individual user. They "remember" how fast or slow, subtle or hard the DJ uses the platters and they provide the exact amount of adjustment based on past usage. The platters become an extension of the user's personality and DJ'ing style.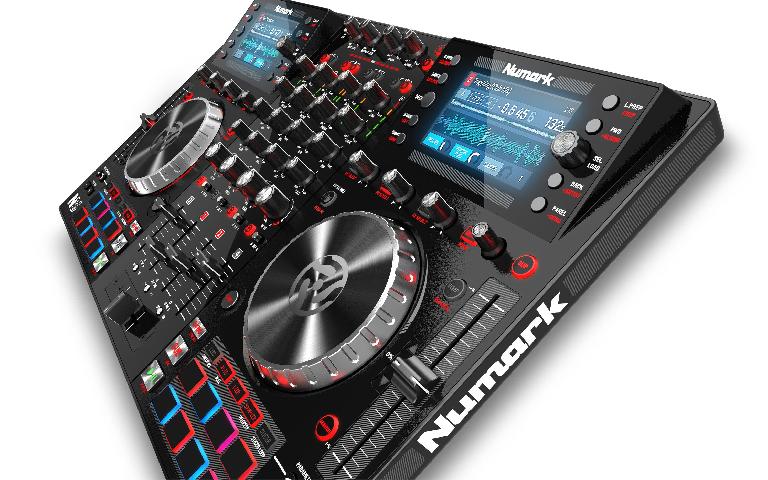 Key Features
 4-decks of Serato DJ software control in a sleek, low-profile design

 Dual full-color displays provide 1:1 real-time visualization of Serato DJ

 Gridlines on screen enable perfect beat matching

 5-column options to show Song, Artist, Time, BPM, and Key

 Dual 5-inch hyper-responsive metal platters with search and scratch modes

 Adaptive learning platter technology for optimum response

 16 velocity-sensitive trigger pads with backlit RGB feedback

 10 pad modes for hot cues, loop slicing, and sample triggering

 Mouseless library browsing controls with dedicated on-screen feedback

 Integrated BPM metering for manual beat matching; Sync button for an instant match

 Pro-grade crossfader with Fader Start and curve adjustment

 Zone/booth outputs and balanced XLR outputs for club use

 Serato DJ included via download

"We knew the original NV controller was going to be a hard act to follow, because it was so innovative and successful," said Chris Roman, Sr. Product Manager for Numark. "However, the NV II offers real and exciting upgrades in terms of its screen displays and navigation functionality. The overall look is far more attractive and inviting, plus the NV II continues to offer the value that Numark is famous for. DJs are going to love this."

US retail for NV II is $699.00 and it will be available in Summer 2016.

For more information on the NV II, visit www.numark.com/nv