To get your iPhone, iPad or iPod Touch talking with your modular synth, you'll need the BEB iModular interface which is a Eurorack module.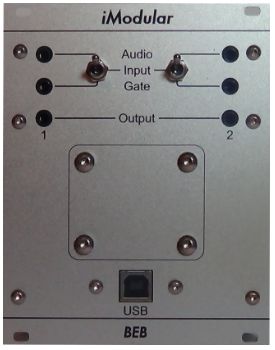 The iModular inerface.
BEB explain 'the inputs can be used to feed stereo line level signals in the iOS device, but they can also be used as gates,' and that, 'iModular can be used as an effect processor, a CV generator, a filter, a bank of oscillators... The only limit is the software!'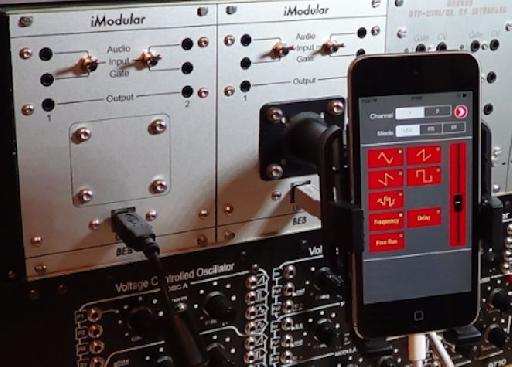 iPhone plugged into the iModular interface.
The iPhone holder will be optional and iModule will be available mid-January 2015 and pricing
(VAT and transport fees not included) is as follows:
230 euros/276 USD (standard version)

290 euros/348 USD (optional holder version)

Via: SonicState
Web: BEB